The annual Mobile World Congress has always been long been the go-to venue for Android players, big and small, to launch their latest flagship smartphones. This year, HTC decided to shake things up a bit by skipping MWC for an April announcement. The company took its time to ensure that all the details are right, and now you'll finally be able to pick up the HTC 10 in India. We had chance to play around with the phone for a short amount of time and here are our initial impressions. We also caught up with Faisal Siddiqui, President of HTC, South Asia, to discuss how the company plans on marketing and promoting its new flagship as well as its other new launches.
(Also read: HTC 10 May Be the Best Phone, but That Still May Not Be Enough)
HTC nailed full-metal design back in the day with the original One and has been improving and iterating on that design for its flagships ever since. The 10 is no different as it feels just as premium and well-built as it predecessors have. The 5.2-inch screen, relatively narrow borders and curved back make this phone very comfortable to hold and use with a single hand. There's now a thicker chamfered border on the rear, which adds a nice aesthetic touch.
We also appreciate HTC's attention to detail when it comes to the ridged power button, which is a prominent physical marker to differentiate it from the volume buttons. The phone isn't too heavy, and we didn't feel it weighing us down while shooting pictures or simply browsing through apps.
The home button is similar to what we saw on the HTC One A9 (Review) where it's in fact just a recessed space for the fingerprint sensor that mimics the appearance of a physical button. This works well and so do the capacitive buttons on either side. We couldn't try out the fingerprint sensor during our short stint with the phone so we'll update you on that once we get it in for a full review.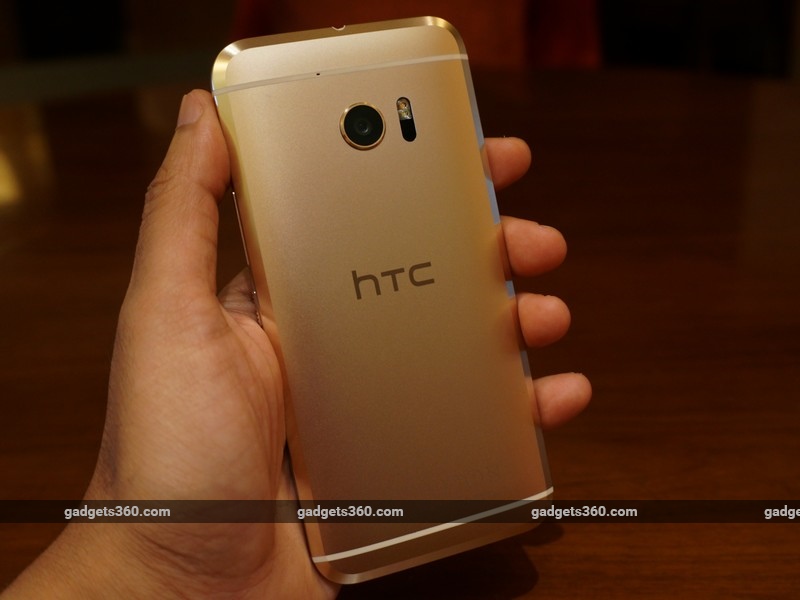 The HTC 10 runs on Android Marshmallow with Sense UI on top. The one we used was most certainly a pre-release developer unit so we'll reserve our judgement on the software implementation for the retail unit. Having said that, the interface felt pretty slick and minimalistic even with HTC's tweaks to the icons and menu system. The HTC 10 is powered by a Qualcomm Snapdragon 820 SoC, but HTC is also plans on bringing the Lifestyle version of the phone to India.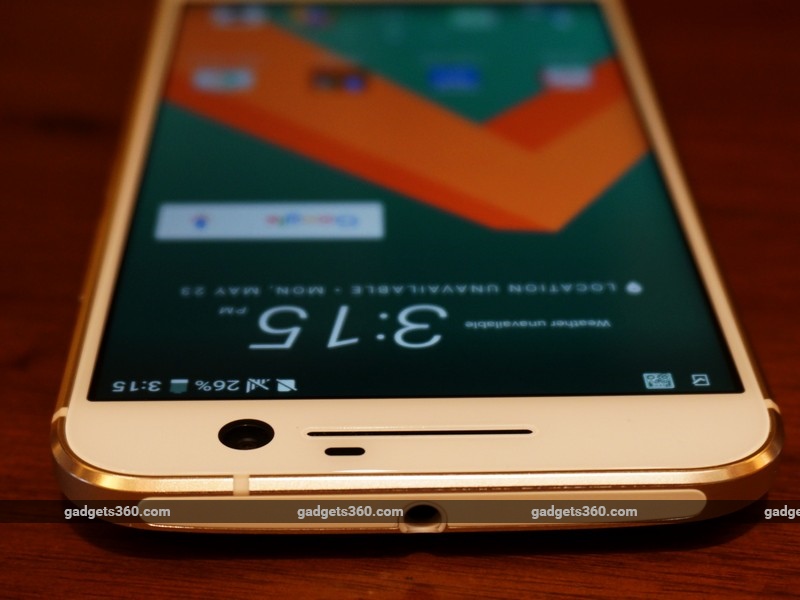 The cameras on the new flagship are the main talking point here, as for the first time, we have Optical Image Stabilisation (OIS) for the front camera too. Some might call this overkill while others will love the idea of clearer selfies; all we can say is that it's an interesting move by HTC and we'll know soon enough whether it has any significant impact on actual usage.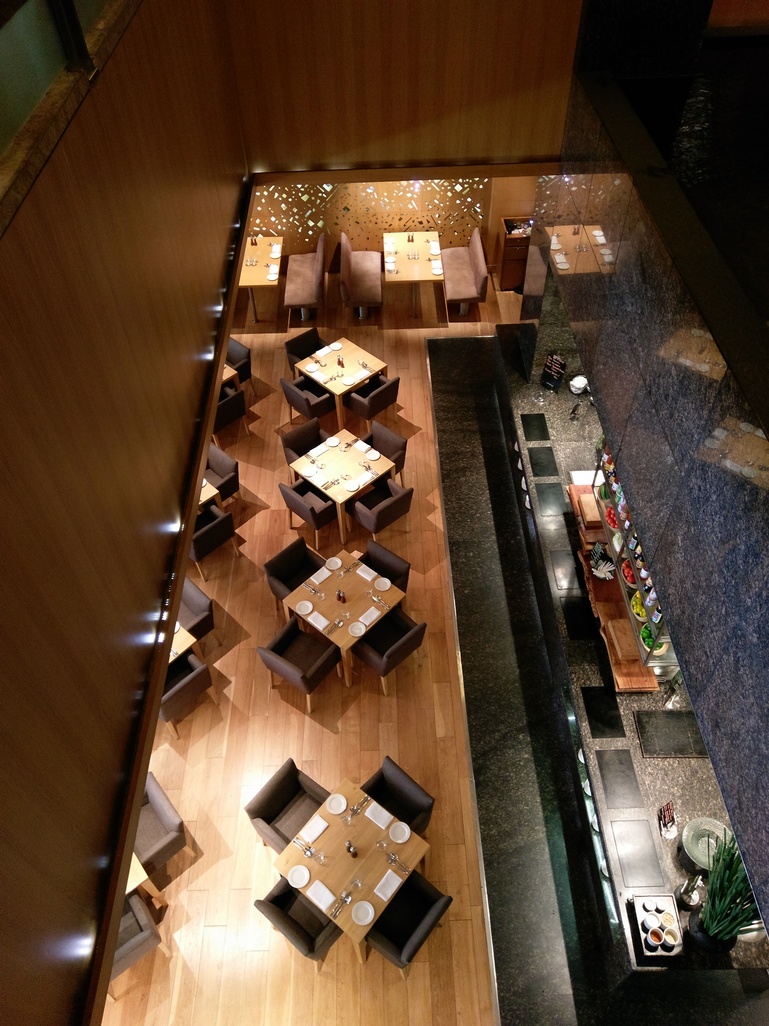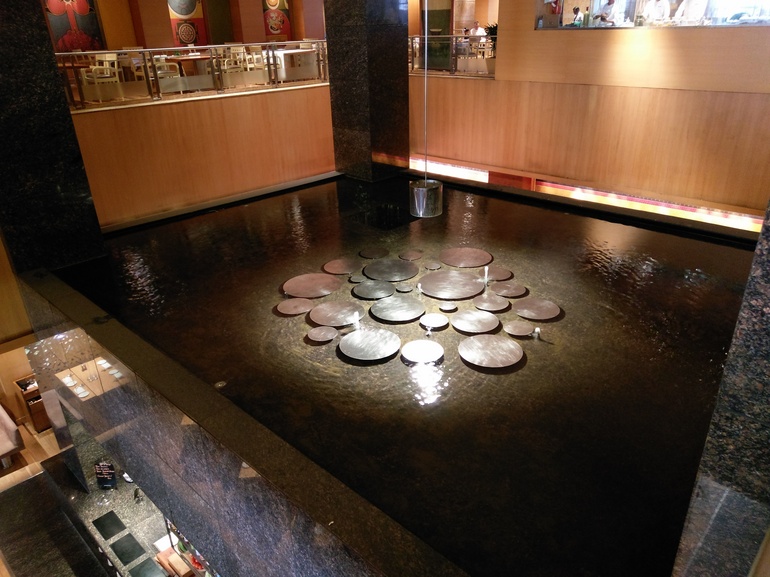 (Tap to see full size HTC 10 camera samples)

The camera app gives you a bunch of options to play with, but unfortunately, it was far from stable on our test unit and kept crashing. We managed to get a few stills from the phone, which show very little noise even in an indoor environment with dim artificial lighting. We'll look into this in more detail soon.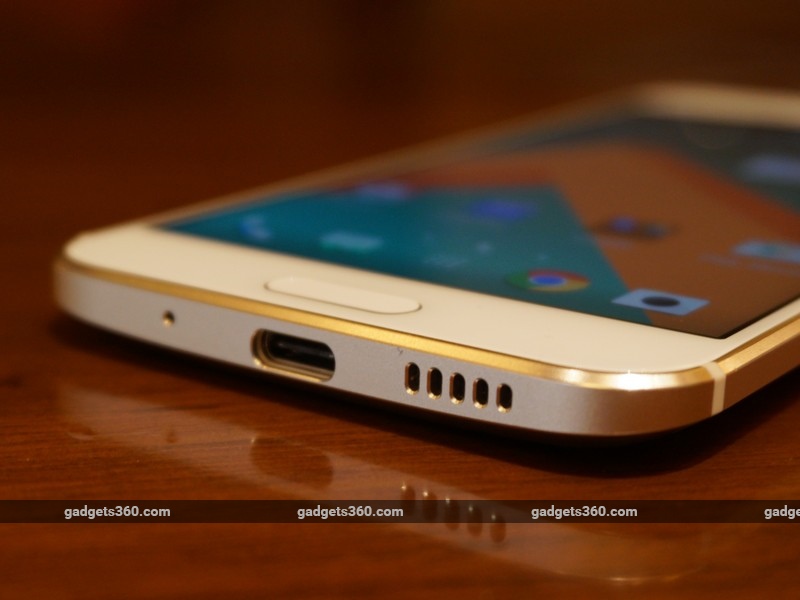 The HTC 10, along with the rest of the fleet of devices launched today, marks the ailing company's biggest push in a long time. According to Siddiqui, HTC's new product portfolio is just what the doctor ordered, and many of the products are designed for India based on feedback from consumers and market trends. He also added that most of the products announced will be on store shelves by June 13 or 14. In order to generate awareness, HTC plans on conducting a widespread marketing campaign which includes promoting its devices in print, online, and across social media. HTC won't be going exclusive with any online retail partner, to make the phones more accessible, so you should easily be able to find them offline.
The HTC 10 has all the makings of a flagship Android smartphone that can take on the current reigning Android champs, the Samsung S7 brothers. We'll be bringing you an in-depth review of this phone real soon so stay tuned.