A lot of Chinese brands have found their way into the growing Indian market, and smartphone buyers in India are now spoiled for choice. And thanks to competitive pricing, the Chinese brands are capturing a large share of the market.
One of the earliest Chinese manufacturers to set up shop in India was Gionee. The company has a penchant for show and glamour, and these philosophies show in its products. The Gionee Elife S7 (Review | Pictures) was a great combination of design and performance, while the Elife S5.1 (Review | Pictures) once held the record for the slimmest smartphone in the world.
Today, we have the mid-range Gionee F103 on test, the first of the Chinese company's new fashion range of smartphones. Touted as a cost-effective device for the image-conscious, the F103 hopes to make a mark in the overpopulated sub-Rs. 10,000 segment. We find out what the Gionee F103 has to offer in our review.
Look and feel
With smartphones getting larger and phablets becoming mainstream, the 5-inch screen size has become the new 'compact'. By these new definitions, the Gionee F103 is a fairly compact smartphone. At nearly 8mm thick, it isn't quite as slim as some of Gionee's other offerings, and doesn't look quite as nice as a result. The edges are a bit sharp, and the general shape and feel of the device is far from comfortable, raising questions about its 'fashion' credentials. Essentially, there's nothing particularly special about the way the F103 looks.
The back of the device is entirely plastic and feels incredibly flimsy. Although it's been given a glossy finish that makes it look like glass from afar, it simply does not look as convincing up close. There is a thick border around the screen, which didn't look very good with the white of our review unit. On the whole, we were unimpressed with the look and feel of the F103.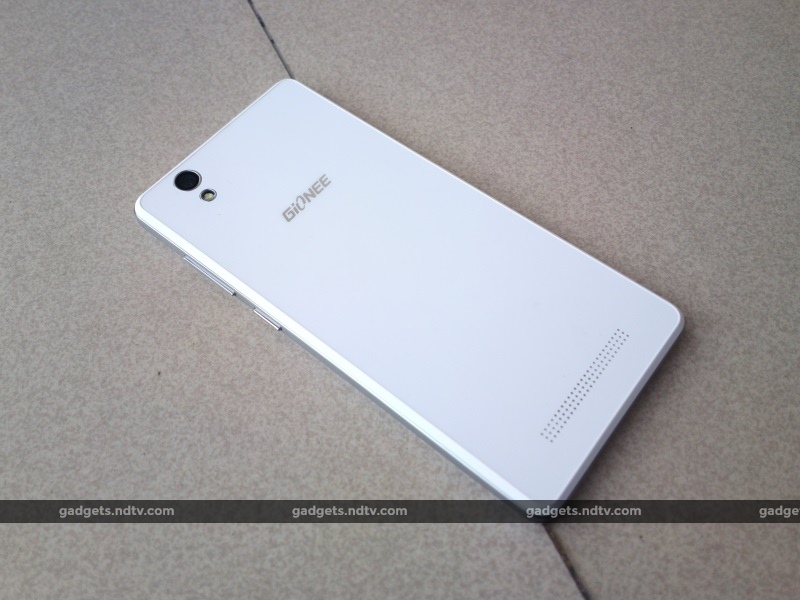 Button, port and speaker positioning is fairly standard for a mid-range device, with the power and volume keys on the right, USB at the bottom, 3.5mm at the top and the speaker at the rear. The three Android soft keys sit below the screen, while the front camera is just off-centre at the top. The primary camera and printed Gionee logo are in the top half of the rear.
The screen of the Gionee F103 is a 720x1280 pixel (294 pixels per inch) affair, which is disappointing considering that less expensive smartphones such as the Phicomm Passion 660 and Yu Yureka Plus offer full-HD resolutions. The screen itself is acceptably decent, although colours seem a bit muted and lacking in vibrancy. There are also slight issues with smoothness of motion with video and animations in games and apps.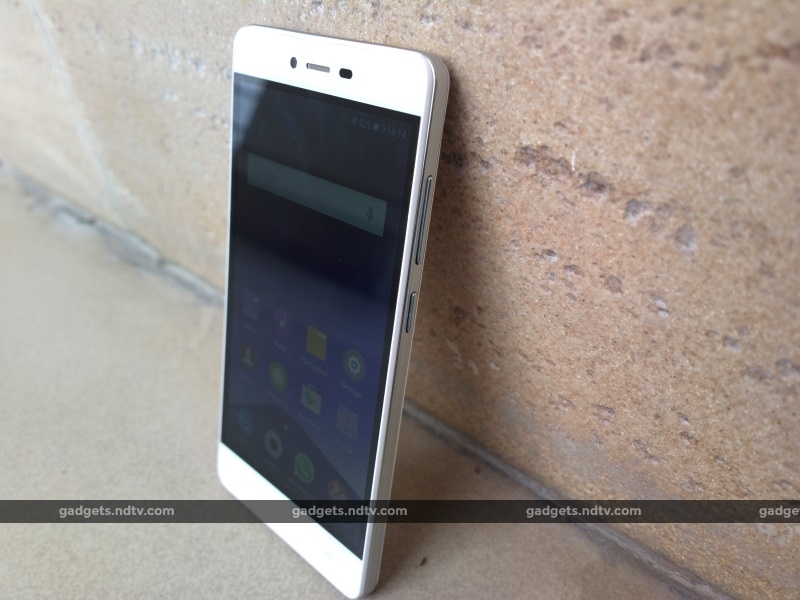 Specifications and software
The Gionee F103 features the 64-bit MediaTek MT6735 SoC, which has four CPU cores clocked at 1.3GHz and a Mali-T720 GPU. This is a relatively new SoC with 4G support, and the Gionee is compatible with India's popular band 40 LTE frequency. It has a 2400mAh battery, 2GB RAM, 16GB internal storage (expandable by up to 32GB) and runs on Android Lollipop.
The F103 is a dual-SIM device with a separate slot for expandable storage, so you don't have to choose between having two SIMs or extra storage space. All of these specifications are more or less on par with what is offered by other smartphones in the price range plus 4G, so the Gionee doesn't have anything that helps it stand out in an already crowded and competitive market.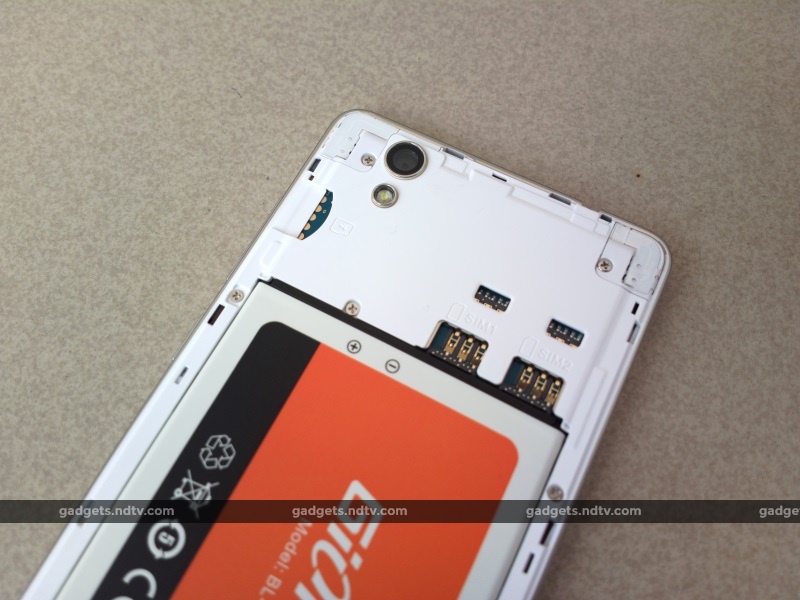 Gionee's custom overlay, Amigo OS 3.0, is one of our least favourite Android-based user interfaces. It's confusing from the outset, changing the positioning and working of too many typical Android functions without good reason. Although version 3.0 has improved the UI vastly, there are still far too many limitations and problems, from poor translations to badly placed menus and settings.
There is a fair amount of bloatware, but fortunately, most of this can be uninstalled. The standard tools function well, with the exception of some silly language which is sure to give you some laughs. Too much focus is laid on themes, with three separate bloatware apps dealing with themes and appearance. Speaking of appearance and look, this is possibly the only aspect of the user interface that is appealing.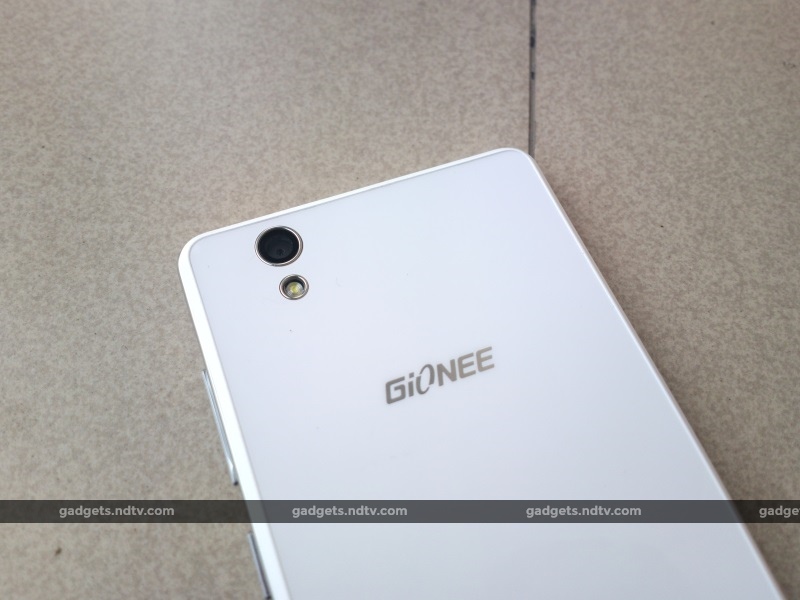 Camera
The Gionee F103 has an 8-megapixel rear camera capable of recording 1080p video, and a 5-megapixel front camera with 720p video recording capabilities. The rear camera also features an LED flash. The camera app is simple and efficient, with most functions placed within easy reach. Notable issues are the lack of proper manual settings, as well as the fact that recording a video is not quick, as the video key will first switch to video mode, rather than beginning to record right away.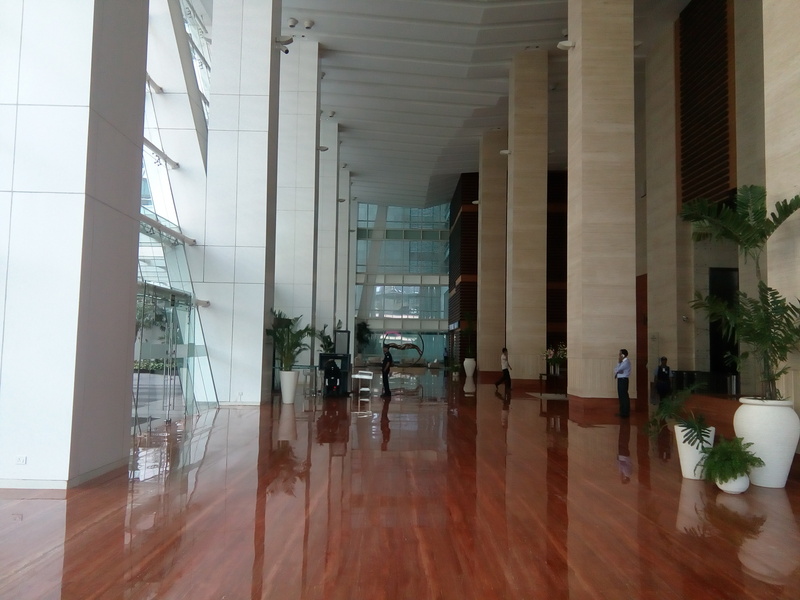 (Click to see full-size image)
The camera is poor as shots lack detail, are dull in terms of colour, and are also full of noise and grain. It also takes too long to properly focus on the subject matter in the shot. Very often, it completely fails to get the focus and detail right, and this showed later when we were closely examining the pictures.
Close-ups with the Gionee F103's camera are poor, thanks to the complete lack of detail and vast amounts of grain and noise. The lack of quality in pictures taken with the camera is apparent on the face of it and shows even more when you actually look at the pictures in detail. If taking good pictures is important to you, the Gionee F103 is best avoided.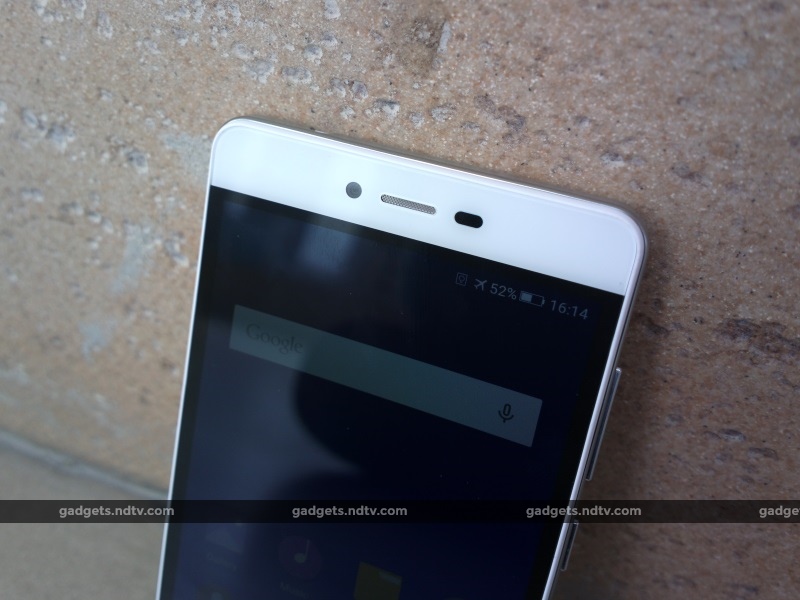 Performance
In terms of performance, the Gionee F103 is on par with much cheaper devices, rather than other products in its price range. Although graphical performance was decent, the device did not live up to expectations with regular smartphone tasks. It worked well with our test videos, but there were heat, lag and battery drain issues when we tried it with Angry Birds 2 and Dead Trigger 2. Although the experience was not bad, it could most closely be matched with the performance we would expect from a smartphone running a Qualcomm Snapdragon 410 SoC. It's possible to buy a Snapdragon 615 or equivalent MediaTek SoC-equipped smartphone for Rs. 9,999 or less, so we're naturally underwhelmed by the performance of the F103.
In our video loop test for battery life, the device ran for 9 hours, 14 minutes; an average battery performance that translates to just about a full day in real-world conditions.
Sound performance with headphones and through the speakers is average as well. Although the Gionee F103 is not a poor performer with ordinary cellular phone functions, it does not offer anything over and above what you would expect from any other device.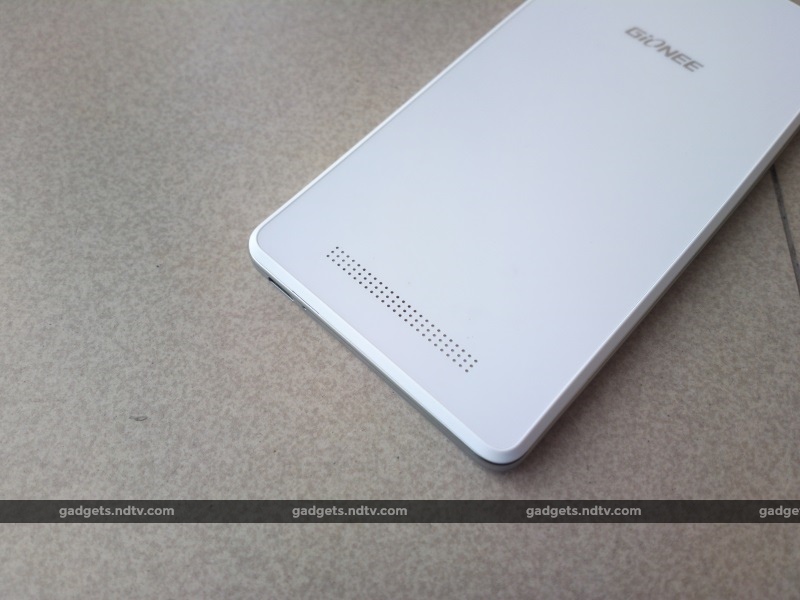 Verdict
The Gionee F103 is, unfortunately, sub-par in every way. Whether it's design, specifications, camera or general performance, the F103 cannot match other similar or lower-priced products. There's very little to actually recommend in this device, except perhaps its low weight and compact size.
The F103 simply cannot be recommended to anyone who is even slightly serious about photography. At 9,999, we'd have to recommend you give this a miss and consider other options, such as the Yu Yureka Plus or Asus ZenFone 2 Laser. If you do choose to buy the Gionee F103, it's available now at Rs. 9,999.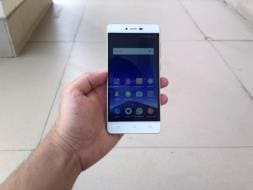 Gionee F103 in pictures