Smartphones are now most people's primary cameras, and with good reason. The quality of smartphone photography has improved to the point where a lot of people don't see the need to own compact cameras anymore. What's more, now that photography is predominantly digital and storage is cheap, it's possible to take hundreds of pictures every time you step out your house. All of these conditions have been ripe for the creation of a peculiar new word: Selfie.
(Also see: Seven Simple Tips to Take Better Pictures With Your Smartphone)

The selfie is such a huge deal that the Oxford Dictionary crowned it the 2013 word of the year. Smartphone manufacturers have realised the importance of the front camera and have since launched a number of products aimed at winning over obsessed buyers, with the Micromax Canvas Selfie (Review | Pictures) and InFocus M530 (Review | Pictures) being notable recent attempts.
Today's selfie-centric smartphone comes from Asus, in the form of the Rs. 17,999 ZenFone Selfie. Featuring the same laser autofocus system we saw in action in the Asus ZenFone 2 Laser (Review | Pictures), the Selfie goes a bit further with an improved front camera and specifications sheet. Does it offer enough to entice the self-obsessed shooter? We find out.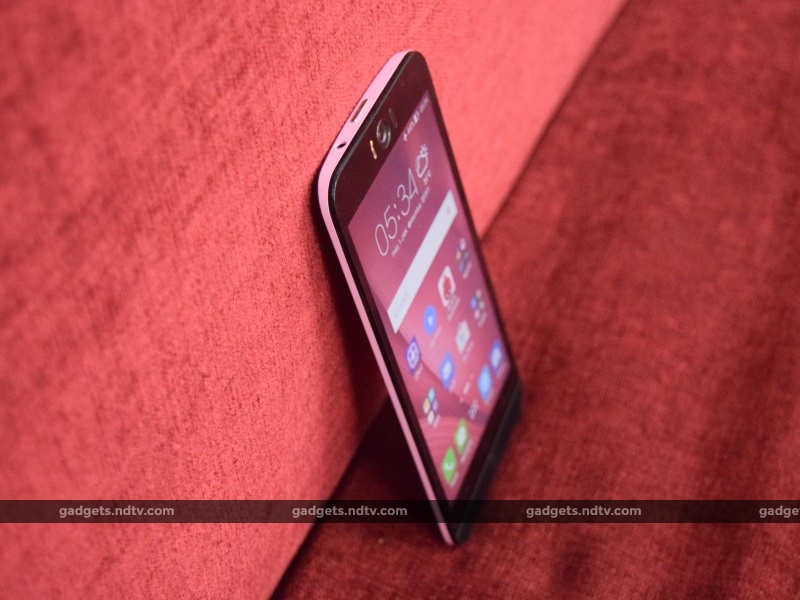 Look and feel
The Asus ZenFone Selfie is based on the Asus ZenFone 2, and has the same general look and feel. The distinct shape, the concentric circle pattern on the chin, the volume rocker on the rear, and the overall styling are all maintained, making this phone unmistakably part of the series. It's most similar to the ZenFone 2 Laser in that it features the laser autofocus system on the rear as well.
The only real differences are that the Selfie comes in its own unique colours, and the front camera lens is naturally and noticeably larger. It's positionedfront and centre, with the flash and earpiece on either side. This phone also usesa hybrid-SIM slot, which means that one SIM slot doubles up as the slot for expandable storage forcing you to choose one or the other. As always, we find this arrangement to be unnecessarily limiting.
The screen of the Asus ZenFone Selfie is a 5.5-inch 1080x1920 pixel affair, and is sharp, bright and suitably detailed. Viewing angles, sunlight legibility and colour reproduction are all excellent as well. Like the ZenFone 2 Laser, the Asus ZenFone Selfie is a large phone, and can arguably be classified as a phablet due to its hefty dimensions and screen.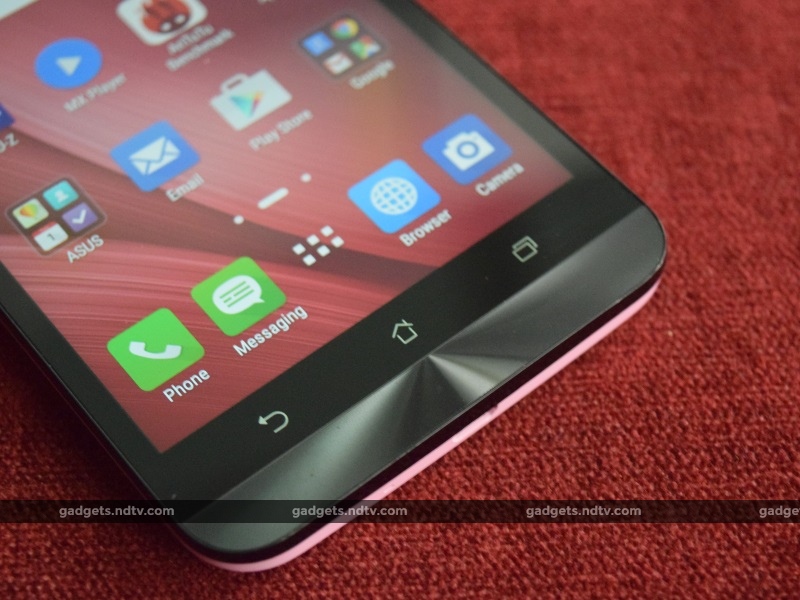 Specifications and Software
The Asus ZenFone Selfie uses a Qualcomm Snapdragon 615 SoC, which is common in sub-Rs. 15,000 devices. The review unit sent to us came with 3GB of RAM and 32GB of internal storage. There is also a Rs. 15,999 variant of the ZenFone Selfie which comes with 2GB of RAM and 16GB of internal storage. This sounds expensive when you consider that similarly-specified devices such as the Yu Yureka Plus are available for much less, but Asus is charging a premium for its camera technology here.
Other specifications include 4G compatibility on both SIMs, Corning Gorilla Glass 4 protection, support for up to 64GB microSD cards, and a 3000mAh battery. While the device is far from top-spec, it's certainly more than capable of handling most day-to-day smartphone tasks with comfort.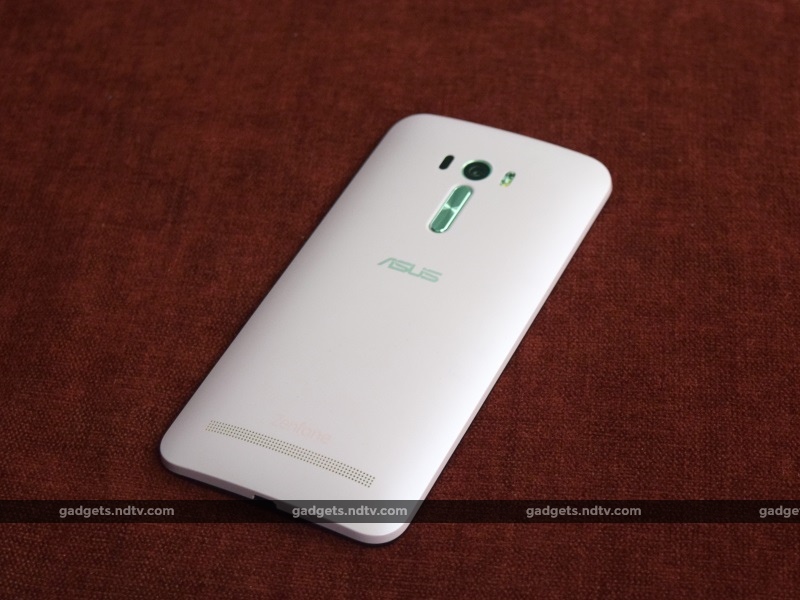 The ZenFone Selfie sticks to Asus' tried and tested software formula, with the ZenUI custom overlay on top of Android Lollipop. It remains much the same as before, with enough customisability and functional operability to keep most people satisfied.
As is also the usual case with Asus devices, the ZenFone Selfie comes loaded with bloatware and Asus tools. The third-party apps can be removed, but Asus apps and services can only be disabled. While a lot of these apps might be useful, they do make for far too much clutter and this only looks messy on an interface that is already unattractive in our opinion. All of these apps also need constant updates, which might take a toll on your data plan. However, this doesn't really affect performance in any way.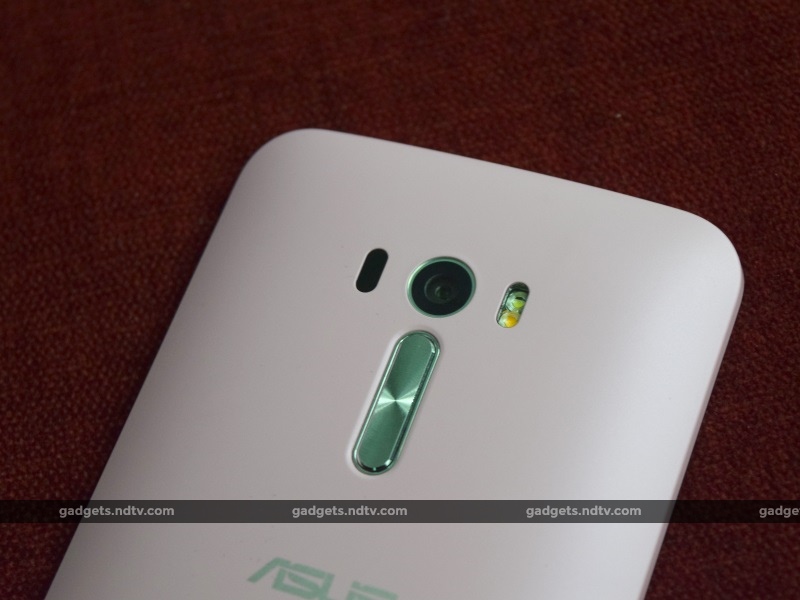 Camera
The signature feature of the Asus ZenFone Selfie is its 13-megapixel front camera, which boasts of an f/2.2 aperture and 88-degree wide-angle field of view. The rear camera has a similar 13-megapixel sensor, with an f/2.0 aperture and the laser autofocus system that we saw in action on the Asus ZenFone 2 Laser. Both cameras have 5P Largan lenses, Toshiba sensors, blue glass filters, and dual-tone LED flashes.
The rear camera of the Asus ZenFone Selfie is exactly the same as the one used on the Asus ZenFone 2 Laser, and performs identically. The camera shoots well in indoor settings, while producing average outdoor shots that have appear washed out in daylight. The laser autofocus and macro focus capabilities ensure excellent indoor shots and close-ups. The laser autofocus system is quick and accurate, ensuring good, properly focused shots most of the time.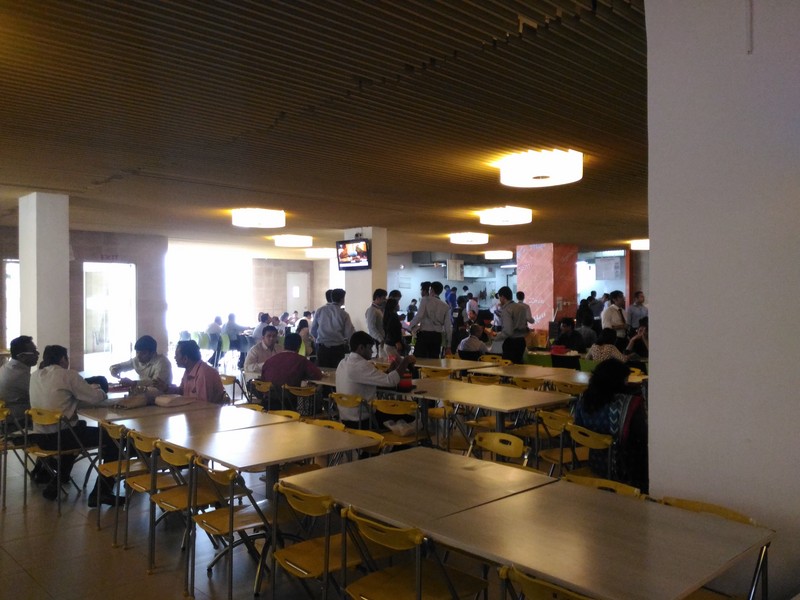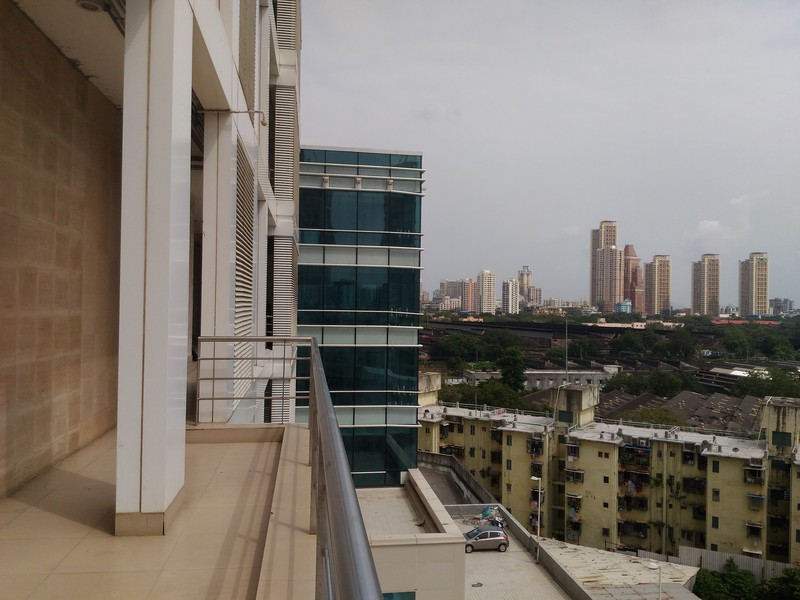 (Indoor and outdoor shots taken with the Asus ZenFone Selfie. Click to see full-size images.)

You're unlikely to use the front camera for anything other than selfies, so we limited our testing to just that. Pictures are sharp, detailed and vibrant, with accurate colour reproduction and good low-light performance. Essentially, the front camera has the same flaws as the rear camera, with wash-out and white saturation issues. However, for a camera that is likely to be pointed only at people standing very close to it, it's absolutely brilliant. The front flash is a huge benefit as well.
The camera app is the same as the one on the ZenFone 2 Laser, and is generally well-designed. Notable features are the standard automatic mode, a detailed manual mode, HDR, panorama, smart remove, slow motion, GIF animation and time lapse. The front camera can also use all these modes, and there's a useful selfie panorama option as well. The app has a nifty sliding self-timer, which is an extremely intuitive way to take self-timed shots.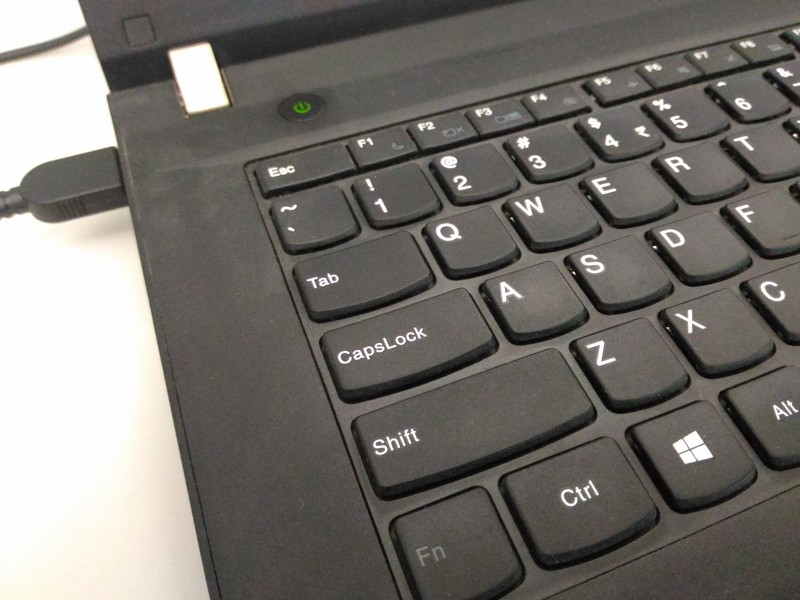 (Selfie and close-up shots taken with the Asus ZenFone Selfie. Click to see full-size image)

Performance
The Asus ZenFone Selfie is a capable performer in terms of day-to-day functions thanks to the capable Snapdragon 615 SoC under the hood. The 3GB of RAM also helps a fair bit, and keeps the device running smoothly. The interface runs flawlessly, and apps and games load and run without any trouble. Dead Trigger 2 was a pleasure to play, although it did cause slight heating on the back, as well as heavy battery drain. Our test videos, including the most heavily encoded ones, ran properly as well.

We put the device through our usual suite of benchmarks, and results were a bit higher than what we're used to seeing on Snapdragon 615-powered devices. GFXBench and 3DMark returned scores of 13fps and 5256 points respectively, while the AnTuTu and Quadrant scores were 38,485 and 23,993 respectively. While you are paying a bit of a premium for the camera technology, the performance is still good enough to justify the higher pricing.
Battery life is good as well. The Asus ZenFone Selfie ran for 11 hours, 28 minutes in our video loop test. Although this is a fair bit lower than the figure we got from the Asus ZenFone 2 Laser, it's justified when you consider that this device is slightly more powerful and has a higher resolution screen. You can still get a day's use out of it. The Selfie also performed well in terms of call quality, signal strength and sound performance from the speaker.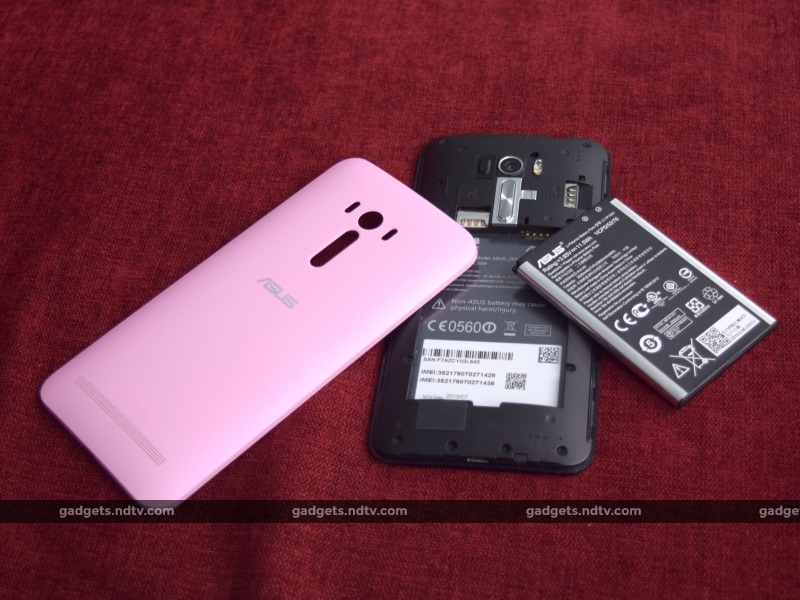 Verdict
The Asus ZenFone Selfie is a (relatively) inexpensive, reliable smartphone with respectable performance and decent software. It doesn't quite deliver a premium experience, but it comes close enough without putting too much of a burden on your bank account. It also looks and feels good, and Asus has enough brand recognition now to make it a force in the market.
This phone has camera features that we're more used to seeing on premium category smartphones. The laser autofocus system, the large front camera sensor and the front dual-tone flash all represent great value for a phone that costs less than Rs. 20,000. Not that the cameras are without flaws, but on the whole you can expect excellent photos from the Asus ZenFone Selfie.
If you use your smartphone's camera a lot (especially to take pictures of yourself), the ZenFone Selfie is a good choice for you. It's a capable device with a great set of cameras, and you aren't likely to be disappointed by it. The ZenFone Selfie goes on sale exclusively through Flipkart later this month.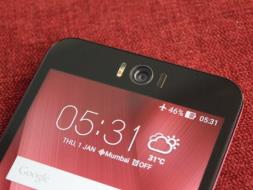 Asus ZenFone Selfie in pictures