If you had analysed the buzz on social networking websites after the launch of Asus' ZenFone series in India, it would look like the ZenFone 5 stole all the attention from its sisters. The ZenFone 6 and ZenFone 4 could have seemed almost like afterthoughts. Despite this step-motherly treatment by Asus, both phones are great devices in their own rights and are affordable too.
The ZenFone 6 is a low-priced phablet with great specifications. We thought its smaller sibling ZenFone 5 set a really good benchmark for other phone companies in the budget segment, so in the same vein, we intend to find out if Asus has truly managed to create the perfect mid-range phablet for the masses.
Look and Feel
All three models in the newly-launched Asus ZenFone series share the same design philosophy - mostly plastic bodies with a dash of metal added for sturdiness. The Asus ZenFone 6 review unit that we had was the Charcoal Black variant. The phone is also available in Pearl White, Cherry Red and Champagne Gold.
The ZenFone 6 is not a slim phablet, at 9.9mm thick. However, it is well built and can probably take more than a few falls. Its slightly contoured matte rear surface makes it easy to grip but the huge size demands two hands to use it without dropping it.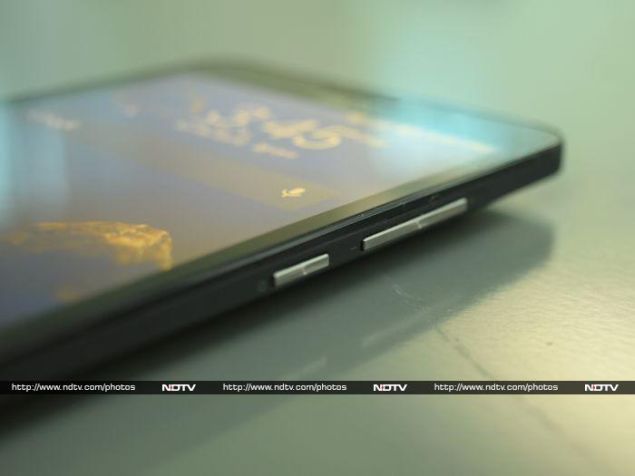 The front of the ZenFone 6 is dominated by the large 6-inch screen and fairly large bezels on all sides. Below the screen are the capacitive buttons for navigation. A metal strip lies below these capacitive buttons. The earpiece and the front camera are placed above the screen. On the right edge of the phablet are the volume rocker and the power button, both made of metal. The left edge is bare. The Micro-USB port for charging and data transfer is on the bottom along with the microphone, whereas the 3.5mm headset jack is on the top. On the rear are the camera and the flash. The rear cover is removable and the battery is non-removable, which is a very surprising design choice.
Features and Specifications
Asus has fitted the ZenFone 6 with an Intel Atom Z2580 dual-core SoC clocked at 2GHz with Hyper-Threading technology which allows up to four threads to run at once. This processor is more powerful than the Z2560 inside the ZenFone 5. A PowerVR 544MP2 clocked at 533MHz provides the juice for graphics. The phablet also has 2GB of RAM. Asus provides 16GB of internal storage, of which only 12.2GB is available to use. This can be extended to up to 64GB using microSD cards.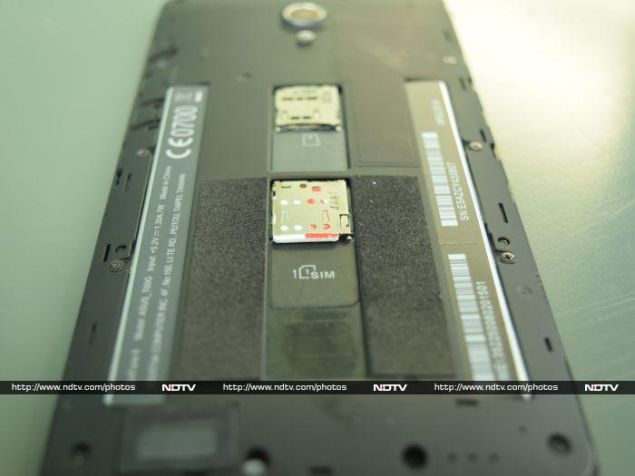 The phablet has a 13-megapixel rear camera with flash, and can shoot 1080p videos. The 2-megapixel front camera can capture 720p videos, and can be used for video calls. We got the international single-SIM variant for review whereas only the dual-SIM version of the ZenFone 6 available here in India. Both variants accept Micro-SIM cards. For connectivity, the ZenFone 6 has the latest Bluetooth 4 and Wi-Fi 802.1 b/g/n standards.
The 6-inch screen has a resolution of 720x1280, which translates to a pixel density of 245ppi. It has very good saturation in the colours that are displayed but is dim even at its highest brightness setting. As a result of this, sunlight legibility takes a hit. On the other hand, viewing angles are decent. Asus bundles an app called Splendid which can adjust display settings such as colour temperature, hue and saturation, though the changes aren't really noticeable.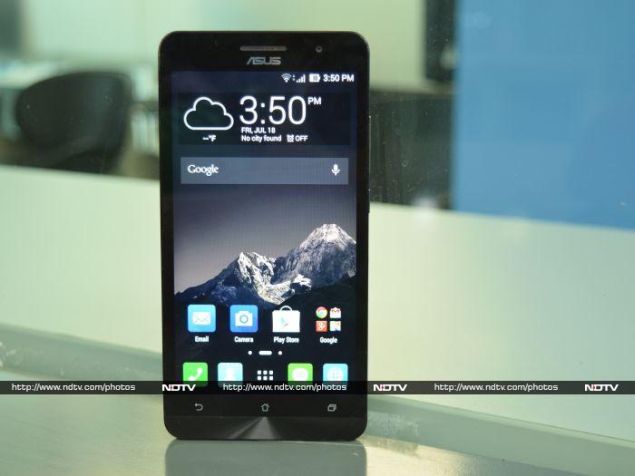 Software
The Asus ZenFone 6 has Android 4.3 (Jelly Bean) running on it with a custom skin called ZenUI on top of it. Asus has promised an update to Android 4.4 (Kitkat) in the near future but our test unit didn't get it during the review period.
The best thing about ZenUI is that that it is clean and clutter-free. The app icons look good and are sufficiently large. Pulling down the notification shade from the top right of the screen reveals a ton of quick settings toggles akin to what we've seen in LG and Samsung phones. To take advantage of the large screen, Asus provides a One Hand Operation setting which is further customisable to recreate the experience of a 4.3, 4.5 or 4.7 inch screen.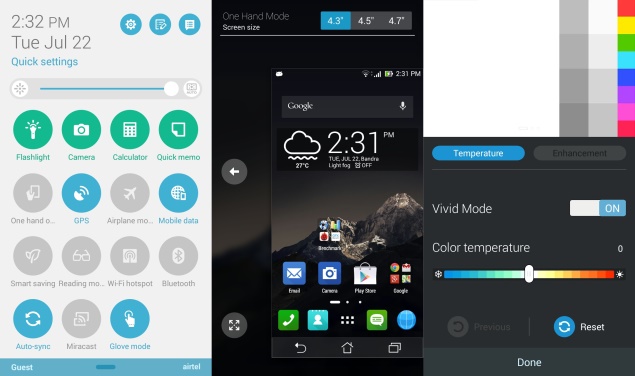 A Reading Mode is also available, which basically adjusts the screen's colour tone to provide a better reading experience. The Glove Mode works as advertised and in our testing we found that it responded really well, though it probably won't see much use in India. A What's Next widget that can be added to the homescreen and lockscreen shows the user a consolidated list of future events pulled from various linked accounts. It is very useful for people who have a busy calendar.
Similar to the Splendid app we mentioned earlier, Asus also bundles an app called AudioWizard which has EQ presets for different modes including Power Saving, Movie, Music, Recording, Gaming, and Speech. There is also a Mirror app, which is a just a clever name for an app that turns on the front camera.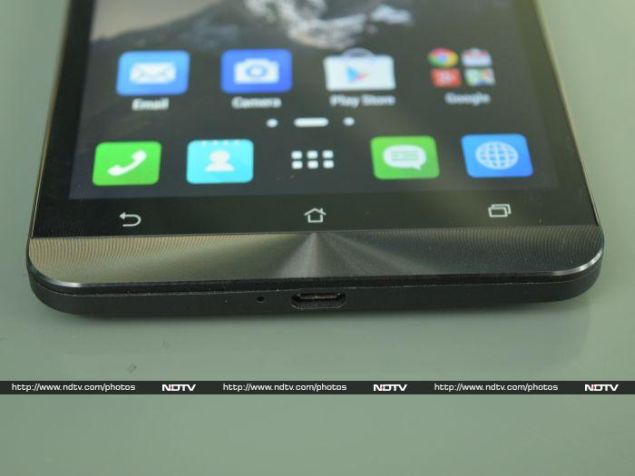 Camera
Asus' camera app has been built from ground up. It features tons of manual options that pro users can tinker with. There are also a few filters that can be added before taking a photograph. Multiple shooting modes are also available. Asus has innovated with its Selfie mode, in which the rear camera can focus on as many as four faces and capture an image automatically. It worked flawlessly every time.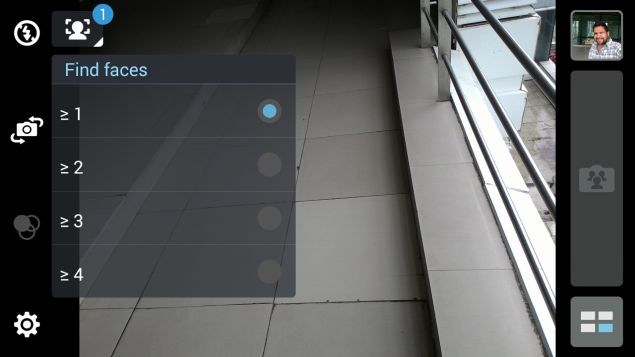 The 13-megapixel camera still does not hold a candle to the HTC Desire 816's shooter. As far as image quality goes, captured details are satisfactory and there was no noise in our daylight shots. It's not bad - the 'but' here is that the camera accentuates reds to create a pinkish tinge in captured shots.
Low-light shots are decent and comparable to the performance of the HTC Desire 816. Captured 1080p video suffers from exposure issues as the video is unusually dim. The 2-megapixel front camera is rendered useless considering the wonderful Selfie mode that we mentioned earlier, but it does a decent job.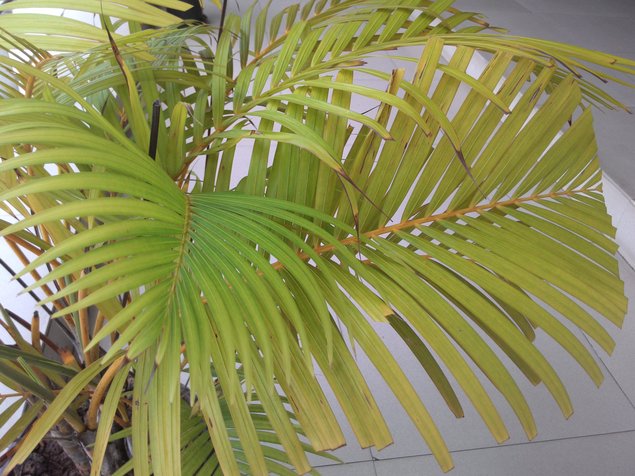 (Click for full size)

Performance
Leaving numbers aside for a bit, the ZenFone 6 works smoothly during daily use. Apps open and close rather quickly. Most games worked fine except for high-end ones such as GT Racing 2 and Shadowgun: Deadzone. Both these games stuttered in some areas.
Web browsing is a really blazing experience on any connection, which is confirmed by the SunSpider score of 775.1ms. In CPU performance tests like AnTuTu and Quadrant, the ZenFone 6 scored 22,403 and 10,157 respectively. Even 3DMark Ice Storm and GFXbench had scores of 7,981 and 15.8fps respectively. All the numbers are really good compared to other phablets in the same price range.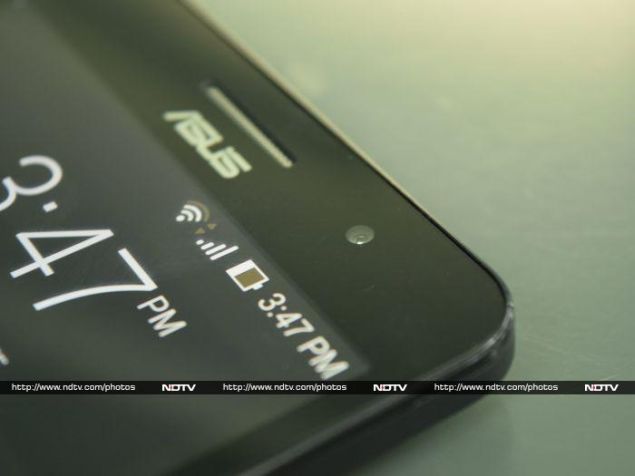 The ZenFone 6 also managed to play all the videos we threw at it without any issues. The rear speaker is not too loud, and crackles at high volume. The bundled earphones, however, are really good, and do a decent job of reproducing sound and isolating outside noise.
In our battery test, the high capacity 3300mAh battery inside this phablet lasted us 9 hours and 25 minutes. This is in tune with our regular usage experience, where the phablet lasted us at least a day and a half, which involved around a good mix of gaming, web browsing, calls, texting and listening to music.In our call tests, the phone managed to hold on to the signal even in areas notorious for network congestion.
Verdict
Asus has managed to create a phablet that boasts of good hardware components, good build quality, and decent camera performance. Most importantly, it costs less than many of good phablets which cost the same or even significantly more, including the Sony Xperia T2 Ultra Dual, HTC Desire 816 and Samsung Galaxy Grand 2. Both the Xperia T2 Ultra Dual and Desire 816 are priced above Rs. 20,000 while the Grand 2 costs slightly less than Rs. 20,000 now.
All things considered, the Asus ZenFone 6 with its price tag of Rs. 16,999 seems like the best bet for a mid-range phablet. However if camera quality is most important to you and the price doesn't matter, pick up the HTC Desire 816 instead.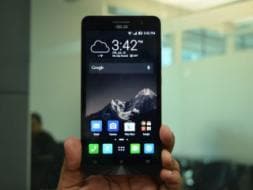 Asus ZenFone 6 in pictures