For a company that was focused on desktop components for a long time, Asus has really changed. After the success of its Fonepad voice-calling tablets, the company is gearing up to really make a mark on the smartphone segment in India.
The new Zenfone series initially debuted at CES this year and it now comprises of ZenFone 4 A400CG, ZenFone 4 A450CG, ZenFone 5, and ZenFone 6. Asus has already confirmed that the new ZenFone series will formally be launched in India at an event on July 9, and the prices will also only be revealed then.
We got a chance to play with the Asus ZenFone 5 ahead of its launch in India and these are our first impressions.
Design and display
When we first held the Asus ZenFone 5 in our hands, we were impressed by its ergonomic design and good looks, which are definitely its USPs.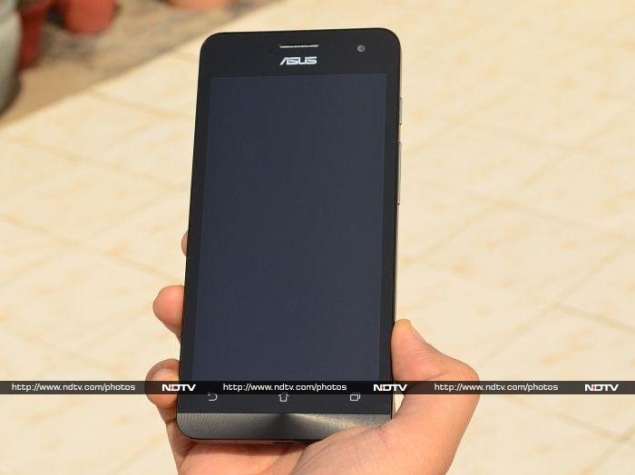 The smartphone is not that heavy when compared to some of the competitors in its segment, with a weight of 145 grams and dimensions of 148.2x72.8x10.34mm. Asus has not tried anything new in terms of design and has kept it very basic; we were definitely not expecting any surprises considering Asus is a relative newcomer to phones. The ZenFone 5 feels sturdier in the hands than many phones from both local and international manufacturers.
The ZenFone 5 feels quite slim when compared to the likes of the Moto G (Review | Pictures), and is more comfortable to use with just one hand. It is well suited to those with larger palms. The smartphone isn't so bulky or heavy that it can't be used in one hand, but typing, for example, is far more comfortable with two hands.
(Also see: Asus ZenFone 5 vs Motorola Moto G)

The front panel of the ZenFone 5 is dominated by the 5-inch screen. The section below the screen has a concentric circle finish which is inspired by the design of Asus' ZenBook laptops. Even the power button and volume rocker on the right edge have a touch of the metallic design. The rear cover has a removable panel. You'll see minimal Asus and Intel branding, plus of course the 8-megapixel camera lens on the back. The Micro-USB charging port is on the bottom, while the 3.5mm audio port is on the top.
The ZenFone 5 was initially showed off in five colours - Charcoal Black, Pearl White, Cherry Red, Twilight Purple, and Champagne Gold. We received the Charcoal Black version for evaluation. As of now, there is no word whether the company will roll out all five colours in India.
The Asus ZenFone 5, as the name suggests, features a 5-inch IPS HD (720x1280 pixels) screen with Corning Gorilla Glass 3 protection. Asus claims that its new TruVivid technology reproduces a greater range of rich, natural colours.
In our limited testing, the screen's 294ppi pixel density makes text sharp and clear, and means the ZenFone 5 is fantastic for web browsing. It's possible to read text on web pages when fully zoomed out, which is not really possible on many mid-range handsets.
Colours looked quite vibrant and consistently reproduced well on the ZenFone 5's screen and thankfully the viewing angles were never a problem. Typing on the 5-inch display of the handset would be no problem even for people with bigger hands.
Camera and software
The ZenFone 5 sports an 8-megapixel autofocus rear camera with an f/2.0 aperture lens and LED flash. There is also a 2-megapixel front camera. The company is touting its PixelMaster technology which is said to combine software, hardware and optical design to deliver good image quality.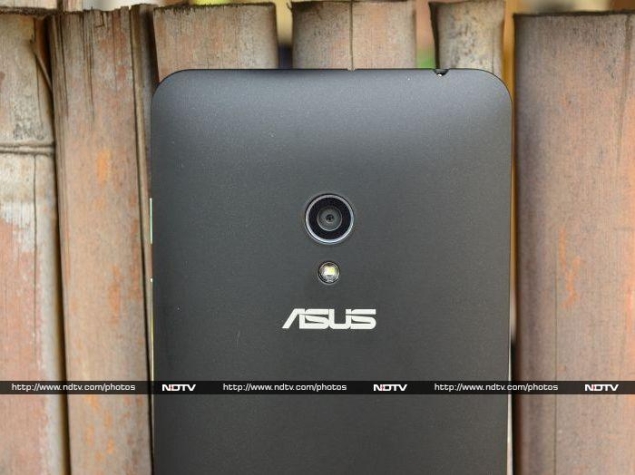 The feature we spent the most time with in our limited time with the ZenFone 5 was its camera, which could shape up to be the company's best asset in the market today. The rear camera produces vibrant and detailed images. It performs well in just about every lighting condition but found that there was some noise when we reviewed the photos at 100 percent. We will test the camera in much greater detail in our review.
Some of the available camera modes are time rewind (starts recording images two seconds before and one second after pressing the shutter button, and captures 31 images for consumers to choose), HDR, panorama, night, low-light, selfie (detects faces within the frame automatically), miniature, depth of field (background blur), smart remove (removes unwanted moving objects from backgrounds), all smiles, beautification (helps adjusting subject's look in real-time), and GIF animation (automatically converts a series of photos into animation).
The Asus ZenFone 5 still runs Android 4.3 Jelly Bean, but an update to Android 4.4 KitKat is already on the company's to-do list. It's also running Asus's custom ZenUI which takes some getting used to, but is most certainly worth the learning curve.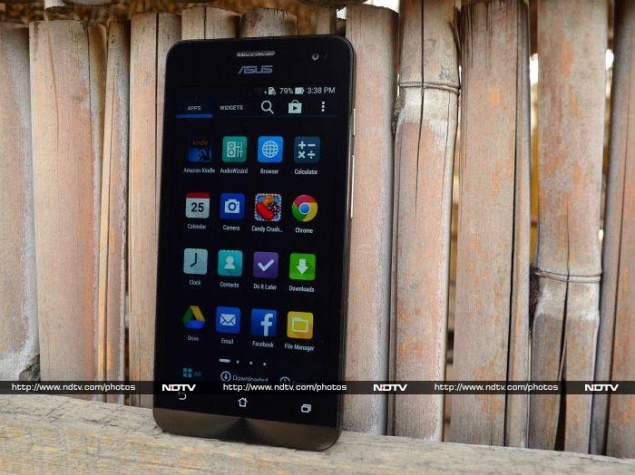 Asus' skin applies to several elements of the UI such as the app icons, although the changes are not as radical as Gionee's Amigo UI or Samsung's TouchWiz UI. There are also a few neat bells and whistles. While the ZenFone 5 retains the same navigation structure of home screens (complete with widgets and app shortcuts), an app launcher and a notifications tray (with toggles for settings), all the UI elements have been tinkered with to make the interface look different from other Android phones.
The UI layer on the ZenFone 5 goes beyond just app icons and menus, extending even to native apps like the Calculator, Clock, Camera and the phone's image gallery.
The ZenFone 5 comes with a number of apps such as What's Next, which is an app for tracking and managing apps; Do It Later, an app that can manage the to do list; Zen Link (Share Link, Party Link, PC Link, and Remote Link apps); Asus WebStorage, is the company's cloud storage app (5GB free for lifetime), and Omlet Chat, an instant messaging free app.
If you're used to stock or mildly-customised versions of Android such as those on Motorola handsets, you may find it all a bit much. We'll be diving into Asus's ZenUI more in depth in our full review.
Specifications and Performance
Confirming its place within the mid-range smartphone market, the Asus ZenFone 5 has a dual-core 1.6GHz Intel Atom Z2560 processor with what Intel calls Hyper-Threading technology, which allows each core to execute two instructions at a time.
Asus at the Computex launched refreshed version of its ZenFone 5 smartphone, which now comes with LTE support and is backed by a Qualcomm Snapdragon 400 processor clocked at 1.2GHz. Considering that Asus is launching the Intel chipset powered handset means that the company is sticking to a non-LTE variant for the Indian market.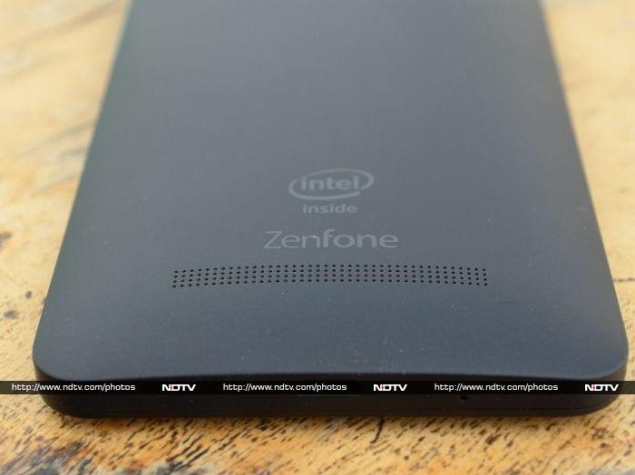 There is 2GB of RAM and the internal storage stands at 8GB with support for up to an additional 64GB using a microSD card. The Asus ZenFone 5 is a dual-SIM device (GSM+GSM) and supports two Micro-SIMs. There is a 2,110mAh battery which is pretty good for a handset with an HD screen.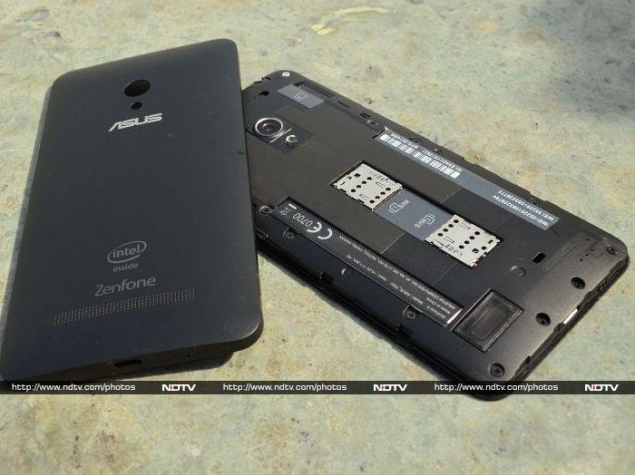 In our short time with the handset, we found it to be pretty snappy. The ZenFone 5's customised interface was responsive and smooth during our use. We also downloaded and played Asphalt 8, and the gaming experience delivered by the phone was mostly good. The big screen and the HD resolution make watching videos enjoyable. Blacks had the perfect depth and the screen contrast was optimum.
Final words
The Asus ZenFone 5 packs a punch with its screen and solid build quality. It's pretty impressive for a mid-range phone. However, we would like to wait for the price to be announced officially before commenting on the overall value for money.
One thing is for sure, if the ZenFone 5 is priced between Rs. 10,000 and 15,000, it will be compared to the popular Moto G and could be a pretty good alternative for those who prefer large screens.