On Monday, Apple gave what felt like a rather dull presentation that started off with privacy and environment-related issues, but most of the product news from the event had already been leaked to the press. The two big announcements - the iPhone SE and the 9.7-inch iPad Pro - were already familiar to most in tech circles before the event even began.
The iPhone SE has a design similar to that of the iPhone 5s, while its internals have been borrowed from the iPhone 6s. It's the cheapest iPhone to launch till date, with a price tag of $399 (Rs. 39,000 in India) and if you're buying it in the US you can get it free with a carrier contract.
The 4-inch iPhone SE is an intriguing proposition and it comes at a time when Apple had a largely flat quarter as far as growth in iPhone sales is concerned. It gave a negative revenue guidance for the first time in several years, and this made people think that the iPhone has reached its peak. Monday's iPhone SE launch is widely seen as an answer to this problem. But can it really help Apple?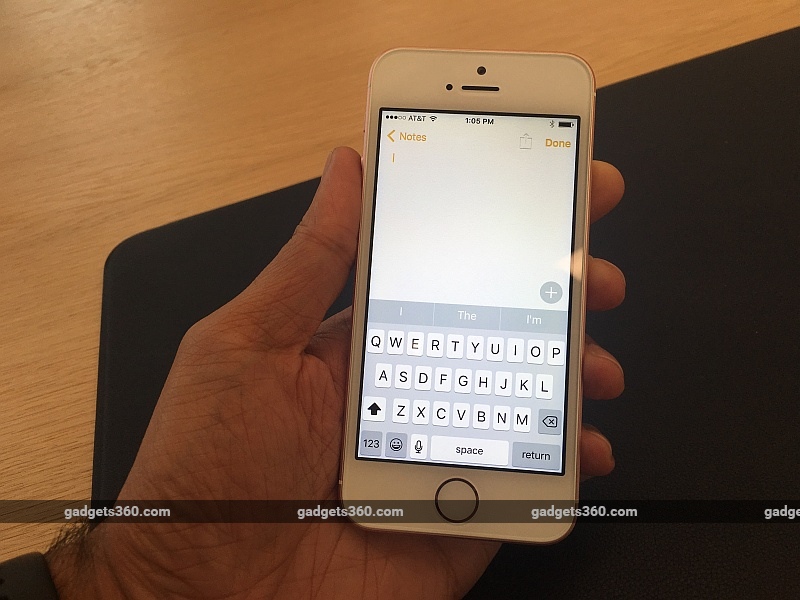 Shift from contracts to instalment plans
A big reason why Apple needed the iPhone SE is because it now needs a presence in the mid-range. And the reason for that lies in the way the American telecom industry has evolved. For many years, smartphones had routinely been subsidised by telecom carriers in America, hiding away their true costs.
A $600 (roughly Rs. 40,000) smartphone is often sold at $200 (roughly Rs. 13,000) when you get a contract with the carrier, or via an upgrade program. This was great for Apple and other manufacturers of high-priced smartphones. However there's an ongoing shift in the American telecom market.
In a move started by T-Mobile in 2013, telecom carriers in America are now shifting from a subsidy model to an instalment-based model. Here, the cost of the phone is not subsidised, and the user pays the full amount, in instalments. The subsidy model hid away the real cost of the phone, but with the instalment model, that's no longer the case.And the instalment model is showing real signs of traction amongst Americans in the past few quarters. As reported by Fierce Wireless: "AT&T Mobility said 58 percent of its smartphone activations were on its Next EIP [instalment plan]. Sprint reported a comparable figure of 46 percent (thought that also includes device leasing), and Verizon Wireless said around 25 percent of all of its phone activations were completed through its Edge [instalment] program, up from 12 percent in the third quarter."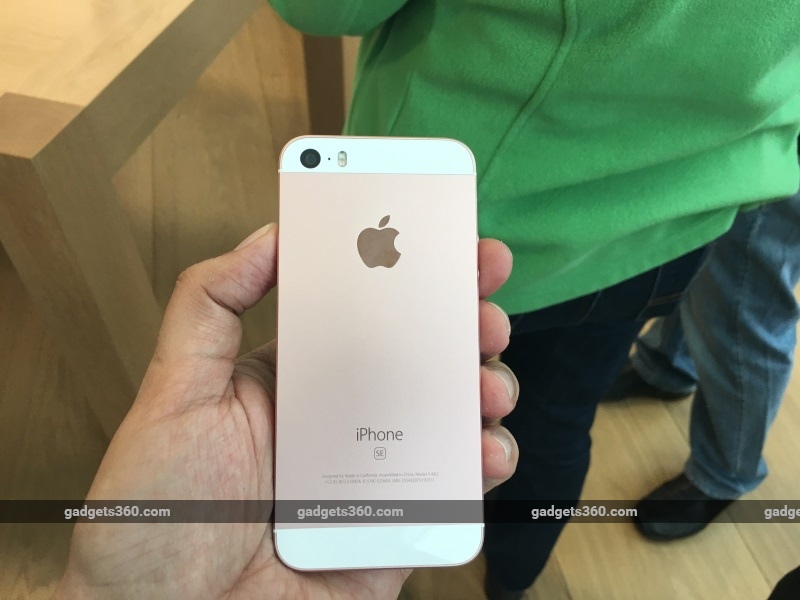 Now that more and more American consumers are paying full price, it's no surprise that mid-range phones are selling more, particularly ones sold through open channels. Counterpoint Research states that open sales channels witnessed 164 percent growth year-over-year in Q4 2015 and the smartphone makers that witnessed the highest growth were Huawei (+330 percent YoY), Blu (+610 percent YoY), Asus (+480 percent YoY) and Alcatel One Touch (+54 percent YoY) - all manufacturers who mostly sell mid-range handsets.
Apple never had a mid-range smartphone, as discounted older models typically filled that space in the price spectrum. With the iPhone SE, Apple, for the very first time, has a sub-$400 smartphone with the latest specifications, allowing it to compete more directly with companies like Huawei, Blu, and Asus.
At the same time, the design of the iPhone SE also means that users who were holding off on upgrading their iPhone 5 or 5s because they didn't like the design of the newer iPhones now have an option as well.
Before the launch, Tim Cook had stated that approximately 60 percent of the roughly 400 million users that made up the iPhone install base in September 2014 have still not upgraded to the larger 4.7-inch or 5.5-inch iPhones. At the launch, Greg Joswiak, VP of product marketing for Apple added that roughly 30 million 4-inch smartphones were sold in 2015, indicating there's big enough demand for small screen/ cheaper iPhones.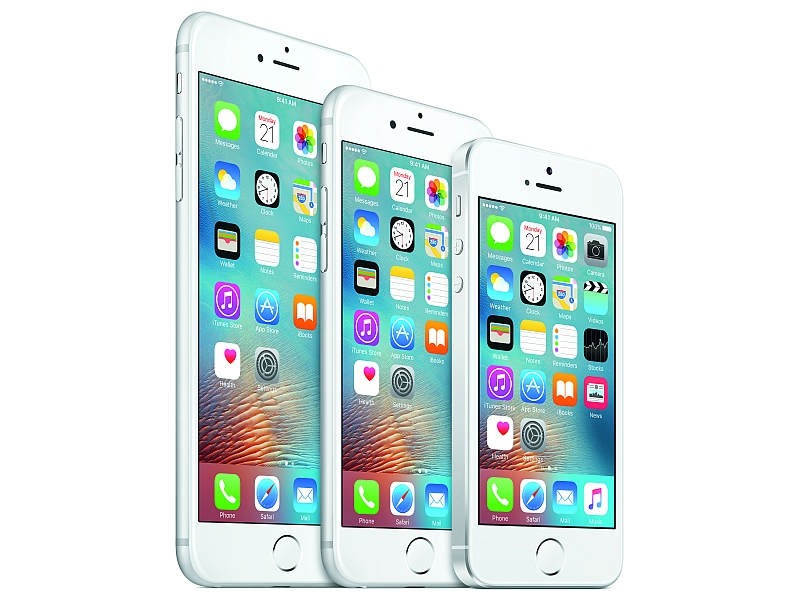 What about India?
While these reasons mean that the iPhone SE should do well in the US, it is less likely to do so in India in my opinion. Consider the iPhone 5c - Apple's last attempt to bring a cheaper iPhone wasn't a runaway success in India. The launch price of iPhone 5c was Rs. 41,900 in India for the 16GB model, and the 16GB iPhone SE is priced at Rs. 39,000, so there isn't much of a difference there.
This is a view shared by analyst Ben Bajarin, who tweeted: "If the iPhone 5C didn't do well at that price, its difficult to see why the iPhone SE would do any better." Speaking to Gadgets 360, Bajarin also said: "Ultimately I do think this product will help Apple's case in India, but their growth rate there is simply not what was in China."
However, many defend the SE saying it has the latest internals from Apple, unlike the 5c. But for a buyer who is shopping only on specs, the limited details that Apple gives aren't compelling, when compared to Android manufacturers who would like you to know about even the screws they've used in their smartphones. And Apple's hardware is typically more modest than what you find in Android phones, even if the real world experience might be better than on many competing devices.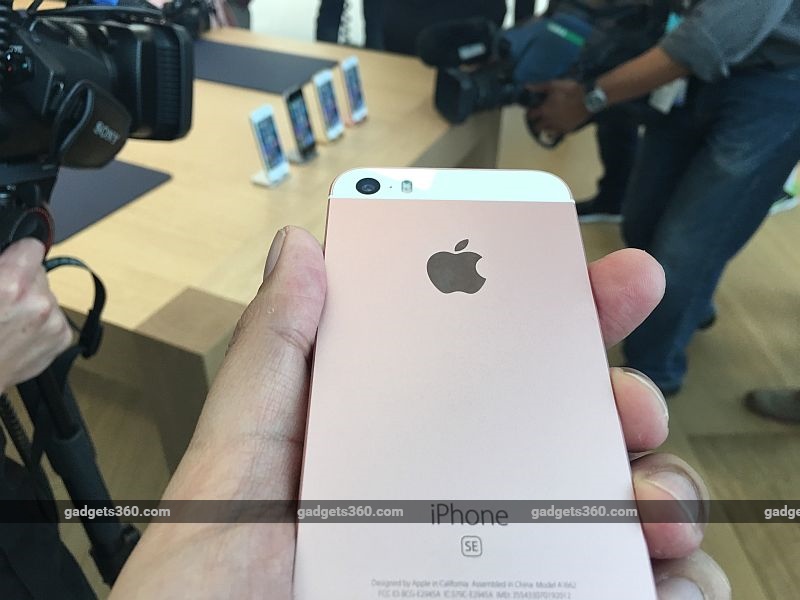 In terms of form factor, the iPhone SE is once again seems to be at an disadvantage. The trend in Asian countries by this time is geared towards phablets and it would be tough to convince someone to put down Rs. 39,000 for a 4-inch iPhone SE when a 4.7-inch iPhone 6s is available for nearly the same price right now at Amazon.in.
An extra 0.7-inches might not sound like much when written down, but in real life the difference is very appreciable. And for most people, the even cheaper iPhone 6 might be an even better option, as most people will simply use Facebook and WhatsApp, or play Candy Crush - tasks that even the older iPhone can handle without any discernible difference. One thing that could have set the SE apart would have been 3D touch, but that feature is not a part of the new phone.
In the current pricing it is very difficult to see iPhone SE doing well in India. I can see Apple removing the iPhone 5s from its lineup in the coming months, but the iPhone 6 will still be significant competition to the iPhone SE if both maintain the current price levels. In my opinion, it will be only be after the launch of iPhone 7 and accompanying price cuts of older models that iPhone SE will any real chance in India.