While we haven't reviewed it yet, the Xiaomi Mi 5 looks like a great phone on paper. It has flagship specifications, including a Snapdragon 820 chip, 3GB of RAM and 32GB storage, and the MIUI software is considered by many to be one of the better takes on Android, so there's a lot to be optimistic about. Except for one small thing: though the phone is available from April 6, the chances of you actually getting one are pretty slim.
Why you ask? It's because of Xiaomi's flash sale model. As someone who has tried ordering the Xiaomi Mi 4i and Xiaomi Redmi Note 3, it's safe to say that if you're not in the first batch of pre-orders, obtaining one of Xiaomi's handsets is nigh impossible for the next couple of months. Even then, you might not get what you want: the Mi 4i and Redmi Note 3 are available now, but not the variants you'd care about. After all, why settle for 16GB of non-expandable memory when 32GB models are advertised in the case of the Mi 4i, or make do with 2GB RAM when a 3GB variant was available in the first flash sale for the Note 3.
It also begs the question, why go through all the effort of hyping up a new smartphone when most people can't actually buy one? Yes, we get it, flash sales are useful when stocks are limited, and this limited supply is one of the things that gets people interested, along with the low price tags. But what next? From a brand building perspective, these sales are great at creating a presence quickly for companies as we've seen with Yu, Coolpad, and others. But Xiaomi is already established. Others such as OnePlus ditched their illogical invite system for open sales, but Xiaomi is still clinging on to a sales model that now creates more ill will than good.
In fact it seems to have doubled down on complexity thanks to Friend Codes, or F-Codes. These codes give priority access to Xiaomi fans, who can buy products even without having to sign up for a flash sale. Getting a code involves getting lucky by retweeting the company's Twitter account, or 'contributing' to the Xiaomi community. All of this adds an unnecessary layer of confusion and prevents the average buyer from even buying Xiaomi products.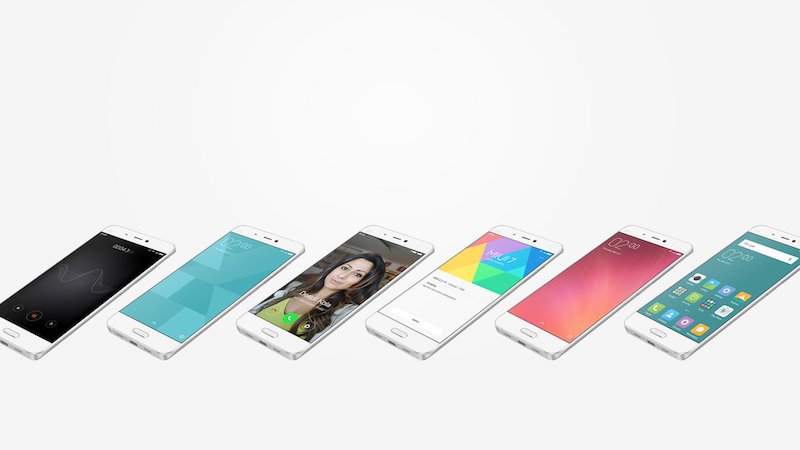 It's not just Xiaomi's smartphones where this is a problem either. Take the case of its powerbanks, which are always unavailable. You can't find one at all. If you do, they tend to be through third-party sellers who don't have the best reputation. If you think about it, most Xiaomi product announcements now have the same flow of events:
Announce an unbelievable product at an unbelievable price. China first of course. Hint at availability elsewhere to get the early adopters and influencers excited about what could come to pass in their country.
State that other nations, like India will get the product soon, as it did for the Mi 5. This results in a tremendous amount of hype. To the point where the company completely dominates the conversation on Facebook and Twitter.
Unveil a price that's too good to be true, through a single e-commerce partner, coupled with a registration process that means everyone who wants one starts begging for access or becomes reliant on generous souls to share invite codes. So much so that it makes the once rampant requests for OnePlus One invites seem tame in comparison.
Unleash a quantity so scant that you have a large number of vocal, irate customers who can't buy it, creating unnecessary hostility. Most of whom end up buying something else altogether.
No wonder then that Xiaomi has
lost footing in India
to a host of Android smartphone makers such as Intex and Lava, and has even been overtaken by Apple - seen by some as the
most overhyped
smartphone manufacturer.
Will I be trying my luck procuring an Mi 5? Sure. Do I think I have a chance of actually getting one? No. Not really. Unless of course the four million orders Xiaomi saw in China make it confident enough to ditch flash sales in India completely and make it available as it should - in the hands of customers.