At Google's event on Tuesday, the company showed off a duo of smartphones, the Google Pixel and Google Pixel XL respectively. Both devices contain cutting edge specs, such as the latest Snapdragon processors, 4GB of RAM, and Google's own secret sauce of exclusive features dubbed as Google Magic prior to release, now known as Google Assistant, limitless cloud storage, VR support, and a better camera experience. Oh, and there were some great looking colours too and a price point on par with the iPhone 7 and iPhone 7 Plus.
On paper it sounds like a solid idea when you consider the current state of cutting-edge smartphones. The high-end segment of Android is in flux. Between Samsung's Galaxy Note 7 debacle, and the fact that the likes of HTC, Sony, and LG who are stuck in a holding pattern of sorts, we end up with devices that while competent, just feel lacklustre and are ludicrously expensive. At the same time, Rs. 18,000 upwards gets you a solid, reliable experience, though that too has its own problems, such as availability build quality, among other things.
(Also see: Google Pixel Price in India, Release Date, Specifications, and More)
Google taking up the mantle by showing off the best of what Android has to offer in terms of hardware and software would seem like a sensible move. But what about the Nexus line? It functioned in a similar fashion.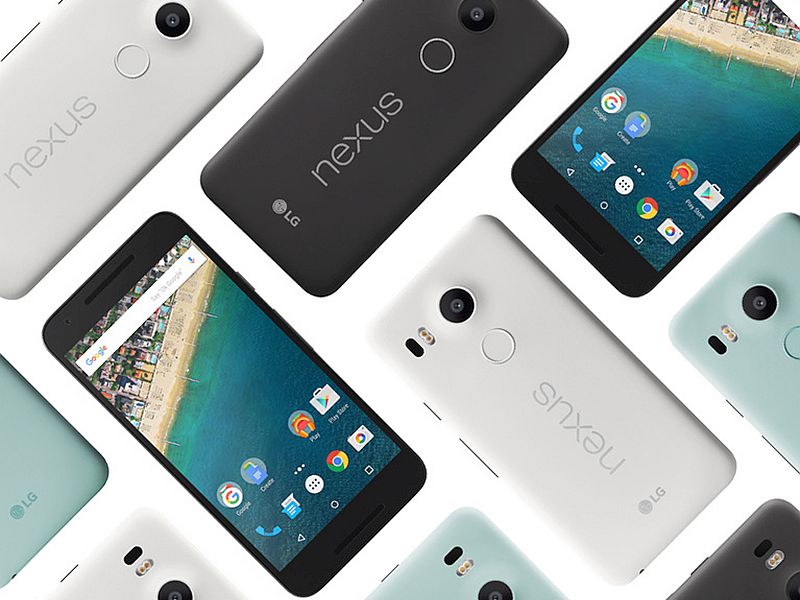 (Also see: Google Pixel Launch: A Roundup of All Announcements From Tuesday's Event)
While you can't fault Google's intent, you can find fault in its execution. This isn't the first time the search giant has tried to corral its OEMs and lead the way. Although the Google Pixel devices look slick, they might just end up on the wayside just like the rest of the Google's attempts in trying to guide an the increasingly fragmented Android ecosystem. So much so that they seem like experiments instead of earnest attempts at doing right by its users.
(Also see: Google Pixel, Google Pixel XL: All You Need to Know)
Killing off the Nexus range of smartphones is only the most recent act by Google; there have been others. We've seen Android One - a program of budget smartphones tailored for emerging markets like India with Google-sanctioned guidelines and updates, which has gone nowhere despite a much-hyped launch.
Then there's Android Silver. It was rumoured to be an ambitious project to certify high-end devices from OEMs who meet Google's requirements - kind of like Android One but for top-of-the-line product, with incentives such as additional promotion and visibility from Google. It had been in the news for months before being shuttered, allegedly due to Google Business Chief Nikesh Arora's exit.
(Also see: Google Pixel Is the First Google-Branded Phone, Comes With Google Assistant)
Predating this was the Google Play Edition Program. Announced by the then Head of Product Management Hugo Barra, at Google I/O 2013, it hit almost all the right notes. Barra showed off a Samsung Galaxy S4 running stock Android rather than TouchWiz, along with an unlocked bootloader, the promise of timely updates, and essentially being the way to get "the same experience we ship on our Nexus devices," on different hardware. Each of these points was met with thunderous applause. Then silence - because of the price.
(Also see: Nexus Series Discontinued; All Products Removed From Google Store)
After all, $649 for an unlocked S4 was a suicidal move at a time when Nexus devices were seen as high end value-for-money buys. Just a year later, the HTC One M8 Google Play Edition was announced at a less reasonable $699, in 2015 the entire line-up just dried up, and Google didn't talk about it.
While Google's prolificness with Android OS and its evolution is nothing short of admirable, its attempts as a hardware brand have been far less successful. Pixel could just be another great sounding program that finds itself relegated to the backburner and eventually cancelled, as we've seen happen all too often.
(Also see: Huawei Reportedly Refused to Build Google Pixel Smartphones Without Its Own Logo)
That said, there are some signs for hope. For one thing, the Pixel phones are positioned and marketed as made by Google, with no logo from their maker HTC. In the past, Google has shared the spotlight, and the burden for making its hardware a success. Pixel marks its real solo outing, which could lead to things being different this time