While Mozilla and its partners have not announced an official rollout of Firefox OS based phones in the Indian market, online marketplace eBay India has announced that it will offer the
ZTE Open
, the first Firefox OS based smartphone, in India through its website.
While the official statement from the company mentions the pricing as Rs. 8,590, the phone is
available
for Rs. 6,990 on the site with free shipping.
It's worth pointing out that ZTE had earlier announced that it would
start selling the ZTE Open Firefox OS phone on the ZTE store on eBay US and UK
in a bid to extend its reach to mainstream markets. However, India was not in the list, at that point in time.
It's also strange that the ZTE Open Firefox OS phone is not being sold by ZTE or eBay and instead by a Punjab-based seller 'randeep_singh_arora'. The phone comes with one-year third party warranty through a company called Serve Pro. eBay has not put up a special page dedicated to the product but is promoting the phone on social networks like Twitter through contests.
The ZTE Open was earlier
launched with Telefonica
in Spain, Venezuela and Colombia.
ZTE had
first showcased the ZTE Open during the Mobile World Congress (MWC) 2013
. The ZTE Open features a 3.5-inch screen with HVGA display. The smartphones is powered by a Cortex A5 processor, which is clocked at 1GHz. It has 256MB of RAM, and 512MB of internal storage enhanced with a 4GB microSD card that comes as part of the package. It sports a 3.2-megapixel rear camera. Connectivity options include Bluetooth, A-GPS and Wi-Fi capabilities. The ZTE Open packs in a 1,200mAh battery.
The ZTE Open offers all the functions expected from a smartphone including calls, messaging, email, camera in addition to built-in social integration with Facebook and Twitter, location-based services like Nokia HERE maps which include local transit and traffic information and features like the Firefox Web browser and the Firefox Marketplace. Applications already available on the Firefox Marketplace include eBay, Badoo, Terra, Kayak, The Weather Channel, TMZ,AOL, Wikipedia, CNNMoney, Huffington Post, Time, Facebook, Airbnb, Time Out, Twitter and SoundCloud.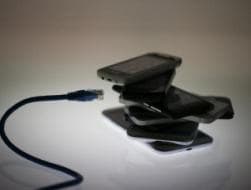 Mobiles launched in October 2013
ZTE Open key specifications
3.5-inch screen with HVGA display
1GHz processor
256MB of RAM
512MB of built-in storage
Bluetooth, A-GPS and Wi-Fi capabilities
3.2-megapixel camera
Firefox OS
114 x 62 x 12.5mm
1,200mAh battery
Affiliate links may be automatically generated - see our ethics statement for details.