Soon after revealing a July 22 launch date for its next flagship smartphone, Xiaomi has now teased images of the 'steel invite' for the event.
Xiaomi's Google+ page shared the images of the invitation letter made of steel for "The Journey of a Piece of Steel" launch event scheduled on July 22, where the company is expected to reveal the successor to Mi 3 smartphone, likely to be dubbed Xiaomi Mi 4.
The company said in a Google+ post, "Invitation letters for the 2014 Xiaomi Annual New Product Launch Event on July 22: The Journey of a Piece of Steel." The Google+ postfurther confirmed that the Xiaomi's invitation letter has been made of real steel.
One of the teaser images shared by the Chinese handset maker shows a piece of steel modelled after smartphone; again tipping that Xiaomi might launch its new flagship sporting a metal-based chassis.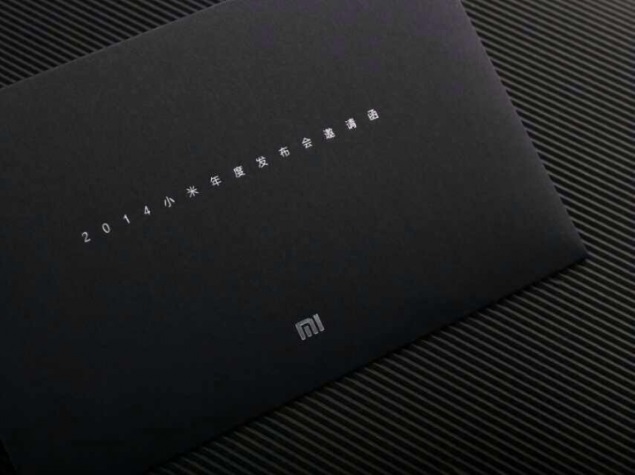 Last week, the company's founder and CEO Lei Jun posted a teaser image on his Weibo account that revealed a July 22 launch date and a large numeric four (4) on the invite that indicated the launch would be of the much-anticipated Mi 4. Xiaomi Co-Founder and President, Lin Bin, later posted the same teaser on Facebook.
Earlier leaks related to Xiaomi's upcoming flagship handset had tipped a metal chassis. The anticipated Xiaomi Mi 4's front panel was also leaked in images recently showing thin bezels, while the rear of the handset was seen to be sealed with a metal casing.
Last week, Xiaomi India, putting an end to speculations, finally revealed the first smartphone for the market, the Xiaomi Mi 3. The smartphone was listed company's site at Rs. 14,999, with an expected launch on Tuesday, and an exclusive retail tie-up with Flipkart.
For the latest tech news and reviews, follow Gadgets 360 on Twitter, Facebook, and Google News. For the latest videos on gadgets and tech, subscribe to our YouTube channel.
Related Stories