The long-rumoured dedicated notification centre in Windows Phone 8.1, has sprung up again in a couple of images online, along with some other features revealed from tipsters.
The rumoured Windows Phone 8.1 notification centre, also known as the Action Centre, is said to be on similar lines with Android and iOS notification centres. The rumoured screenshots of the Windows Phone 8.1 OS, initially leaked by Winphollowers and later by The Verge, will be a part of the internal Microsoft presentation.
The proposed "Action Centre" on Windows Phone 8.1 OS appears the same way on the screen as the notification windows in Android - swipe down from top of the screen. Four buttons are seen when the menu drops down - Wi-Fi, Bluetooth, airplane and driving mode along with a battery percentage and date.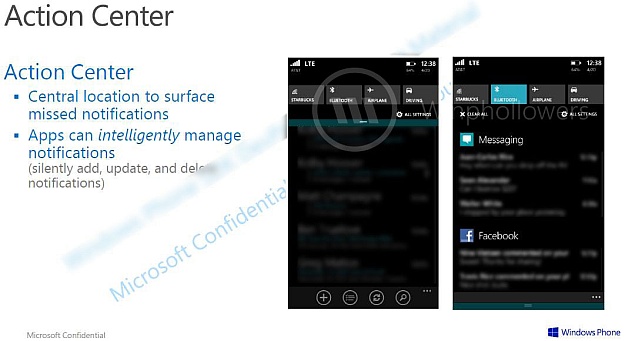 While the above features are seen in the half pull-down mode, a complete pull-down till the end of the screen shows full notifications along with apps controlling various notifications, silent updates, adding and deleting them and more.
The Verge also reveals some information on Cortana voice assistant which is expected to show up in Windows Phone 8.1 OS. It has been understood that the Cortana feature will be powered by the help of Foursquare, Bing, and other data sources and will be unveiled with other features at the Build developer conference in April.
In addition to the leaked notification centre and voice assistant, there have been a couple of other features that were highlighted on the Reddit forum, which might arrive in the Developers conference.
Reports suggest Windows Phone 8.1 OS will feature a swipe-styled keyboard as an alternative to voice commands and regular typing. The feature gradually learns the words often used by the user for more accurate and quick results. Warren also corroborated the news as a reply (image seen below).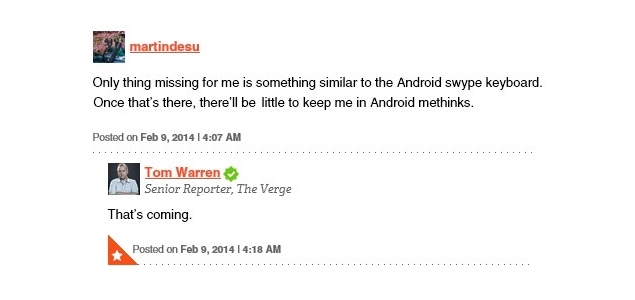 The Large Live Tile functionality, leaked in a screenshot (below) is also said to be sported by Windows Phone 8.1 OS. The feature has been seen previously with the desktop version of Windows 8.1.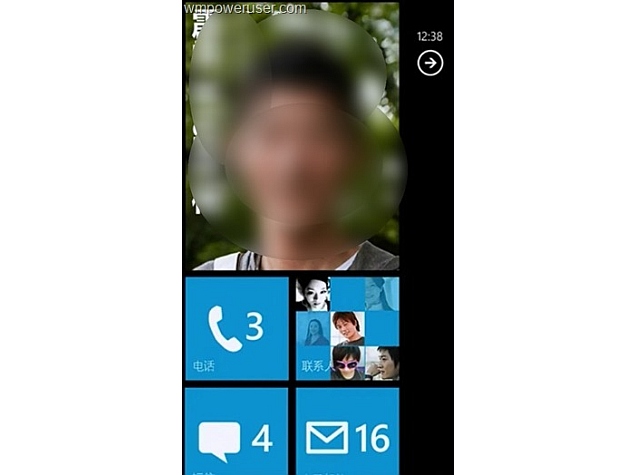 All these features might be changed or further modified by the time Microsoft releases them officially.