Microsoft's long-awaited Windows Phone 8 GDR3 (General Distribution Release 3) update changelog has been revealed along with details about Nokia's Bittersweet shimmer firmware, if a recent report is to be believed.
The leak comes from a tipster, Nawzil, as reported by Windows Phone Central. The leak notes Microsoft and Nokia would respectively be further detailing the rumoured Windows Phone 8 GDR3 update and 'Bittersweet shimmer' firmware later this month at Nokia's October 22 event in Abu Dhabi.
The leaked changelog lists some alleged new features of the Windows Phone 8 GDR3 update, including support for full-HD (1080p) display for Windows Phones; support for new processors (precisely quad-core); screen resolution of at least WXGA (768x1280) with 6 small and 3 medium on a row for Windows Phones that would include the Lumia 920, Lumia 925, Lumia 928, Lumia 1020 and yet to be officially announced Lumia 1520.
Other GDR3 update features allegedly revealed include custom notification tones for message, voicemail, email and reminders; screen rotation lock; 'Driving mode' which would turn off notifications except texts and phone calls when driving, and the attachment of Office files to email which would include doc, .xls, .ppt and .pdf. The site also mentions that the leaked changlong does not include all the additions expected in the Windows Phone GDR3 update.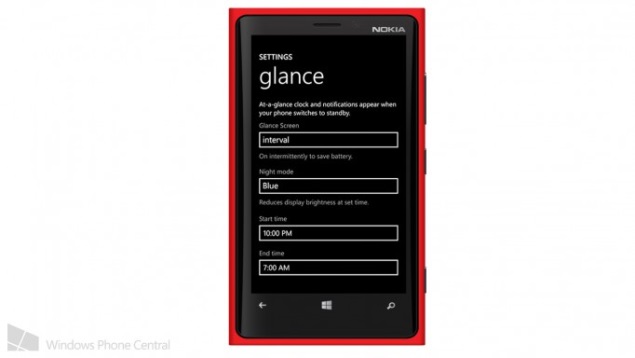 The site has also revealed the expected features of Nokia's 'Bittersweet shimmer' firmware update, such as Glance Screen (will show notifications in Glance Screen similar to that on lock screen), and new Nokia apps like Nokia Camera and Storyteller, which had leaked recently. The Storyteller app is expected to be a photo-centric app that would allow users to manage and browse through images by timeline, favourites and shared filters.
While Microsoft's Windows Phone 8 Amber update was rolled out not too long ago, the company seems all set to launch the long-awaited GDR3 update also.
Prior to this, a report claimed that Microsoft is testing the GDR3 software update for Windows Phone 8 at Nokia India.