Microsoft late on Thursday released the first build of Windows 10 Technical Preview for phones. The build is accessible by users in the Windows Insiders program.
Announcing the news, Microsoft's Engineering General Manager, Gabriel Aul, in a blog post said, "This is the earliest publicly available preview we've ever done for Windows on phones. This preview is still very much under development and you're going to see some rough edges. We're sharing it with you so you can be with us at every step, and provide your feedback to help make this the best release ever-because it's the one made for you."
The first build of Windows 10 Technical Preview for phones initially supports limited number of devices including the Lumia 630, Lumia 635, Lumia 636, Lumia 638, Lumia 730, and Lumia 830. Aul revealed that support for more phones will be added in each new build. "Expect the list to grow slowly at first but expand comprehensively over time," he added. Interested Windows Phone users with eligible devices can download the first build of Windows 10 Technical Preview for phones only after joining the Windows Insiders program.
Additionally, Joe Belfiore, VP of Microsoft's Operating Systems Group, has detailed features and improvements in the first build in a video.
Some of the highlights of the first preview build include support for full-size background image for the Start screen; users can now customise the Start screen with a background image of their choice. The Action Centre has now more quick actions which can be expanded up to three rows. To compare, the Windows Phone 8.1 had four quick actions.
Microsoft has also added interactive notifications, which will enable users to take action directly like dismissing an alarm, or seeing images for maps. Another notable feature is the enhanced speech-to-text capability, which will allow users to talk to virtually any data field they choose. The Photos app will now show a set of all local and OneDrive saved images.
Belfiore also talked about few features that will be coming to future builds such as Universal Office apps (Word, Excel and PowerPoint) that will work across phones, tablets, and PCs running Windows 10.
The future build will also see new Mail and Calendar Universal Apps from the Outlook in Office. Additionally, Skype with IP-based messaging and integrated messaging will also be introduced.
Confirming reports about the upcoming flagship Windows 10 smartphones, Aul said in the blog, "Windows 10 will drive innovation across screens of all sizes and we will have new hardware from Microsoft and our partners, including new flagship phones."
Microsoft claims that the first set of eligible devices are also supported if tied to a mobile operator, except those in China, which unfortunately aren't yet supported for the first preview.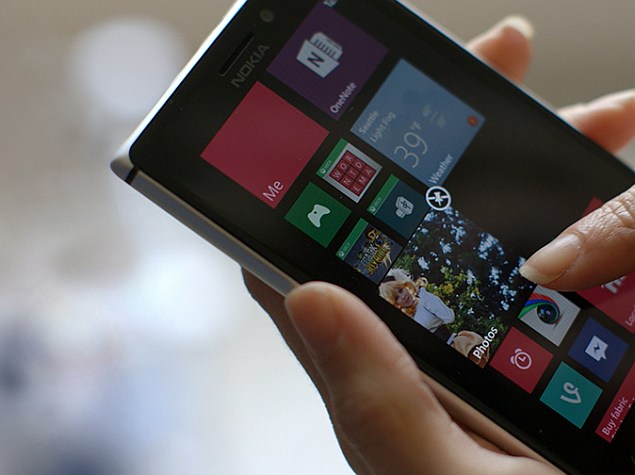 Further talking about the first build of Windows 10 Technical Preview for phones, Aul referred to it as "less complete" or "earlier" than the PC technical preview build. "Windows 10 is built on shared code that runs on both PCs and phones, keep in mind that Windows 8.1 for PC was finished months earlier than Windows Phone 8.1, so the PC build has had more bake time. But we're not worried about getting a great final product out or the progress we're making. Much of our work until this point has been on platform development rather than the completeness of the UI, so a lot isn't immediately visible - like the fact that we have a common OS core and app platform across PC and phones," he added.
The blog even talked about thr Cortana voice-based virtual assistant, which will seem a "step back" in the first build of Windows 10 Technical Preview for phones. "Because of the work we're doing to converge across PC and phones, Cortana in this build will be limited to US-only and English-only and some of the features you use in Windows Phone 8.1 aren't yet enabled in this new codebase," Aul notes.