Videocon has expanded its portfolio by launching five handsets named V-Style Smart (the only smartphone in the new lineup), V-Style Mega, V-Style Curve, V-Style Flip and V-Style Mini. All the phones fall under the firm's 'V-Style' brand and are priced between Rs. 1,000 and Rs. 3,000.
Launched on Thursday, the new phones by Videocon come under the company's 'India Ka Naya Style - Vstyle' campaign. The firm also claims the handsets include a number of multimedia features and some much-needed preloaded applications, details of which are yet to be disclosed. The firm said that it is targeting users between the age groups 15-35 in tier 2 and tier 3 cities in India for the sale of its feature phones.
The Videocon V-Style Smart (seen above) handset is the only smartphone in the lineup, running Android 2.3.5 Gingerbread, and has been priced at Rs. 2,950. The dual-SIM and dual-standby V-Style Smart handset are a 3.5-inch HVGA (320x480 pixel) resolution touchscreen, a 1GHz processor, 128MB of RAM, a 1.3-megapixel rear camera, 256MB inbuilt storage (expandable up to 16GB), 1300mAh battery. Connectivity options of GPRS/ EDGE, Bluetooth and Wi-Fi are also available on V-Style Smart, which measures 118x61.2x9.6mm.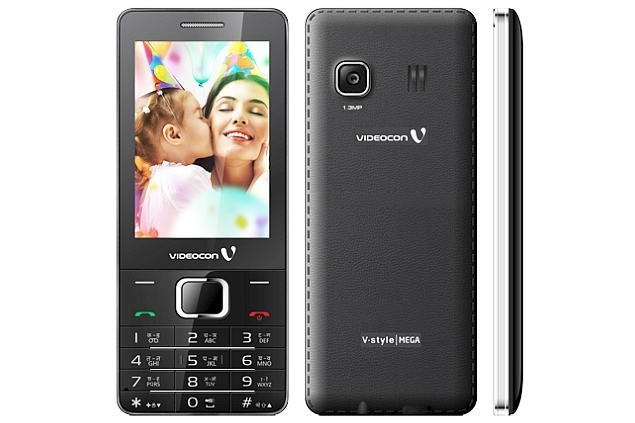 The V-Style Mega (seen above) houses a 3-inch IPS display with HVGA (320x480 pixel) resolution with an 'excellent viewing angles' as claimed by the firm. The feature phone is priced at Rs. 1,999 and boasts a leather-like textured back panel. The handset includes a 1.3-megapixel camera, 32GB of expandable storage, FM radio, Bluetooth and GPRS connectivity, and a 1000mAh battery.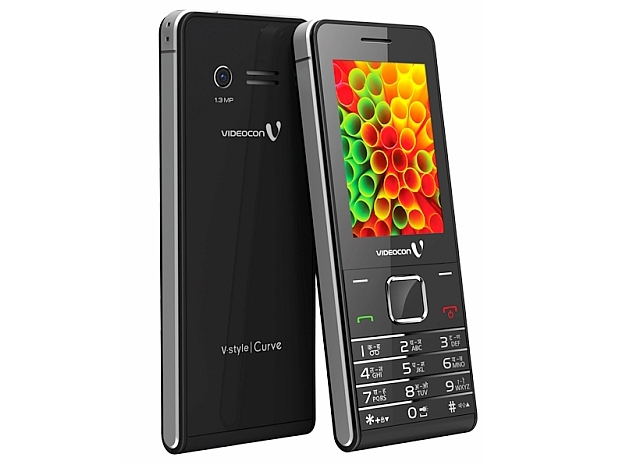 Priced at Rs. 1,749, the V-Style Curve (seen above) features a 2.4-inch QVGA display, 1.3-megapixel rear camera, 32GB expandable storage, and 900mAh battery are some of the features of the handset. FM radio and GPRS connectivity options are also included.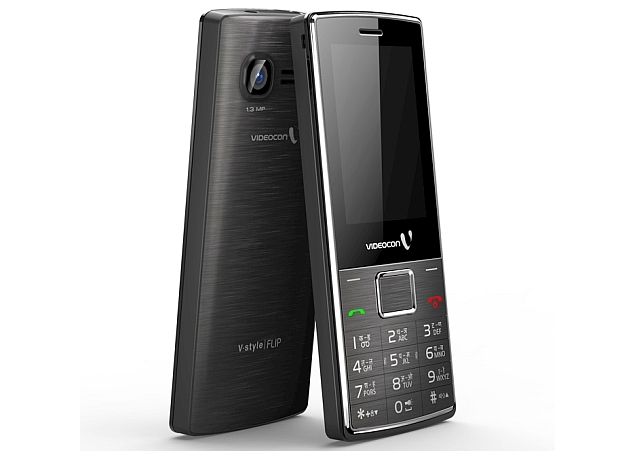 With a price tag of Rs. 1,749, the V-Style Flip (seen above) comes with a flip cover, accessory usually seen with mid-range and high-end smartphones. The handset features identical specifications to the V-Style Curve, except the 16GB expandable storage.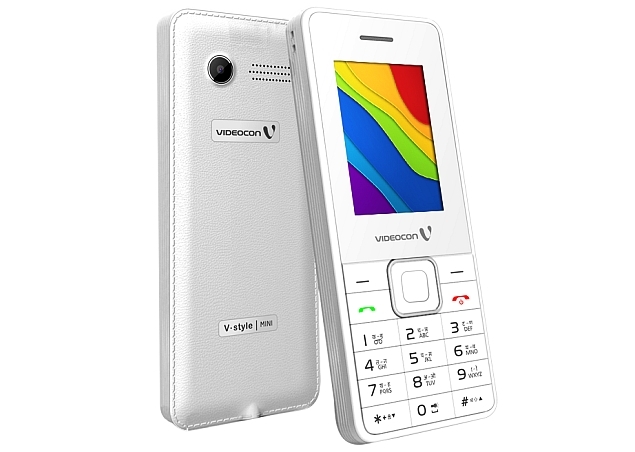 The firm has also introduced the smaller-sized feature phone, V-Style Mini (seen above). The handset is the cheapest among other V-Style phones with a price of Rs. 1,299. The 2-inch screen handset features a QVGA screen resolution, digital camera, 16GB expandable storage, FM radio, Bluetooth and GPRS connectivity, as well as 1000mAh battery capacity.
Jerold Pereira, CEO, Videocon Mobile Phones, spoke about the launch of the phones, "Today, consumers are much conscious about how their gadgets look and thus always look out for devices which feature style factor. Gone are the days of big, uninspiring and bulky devices, which are now replaced with stylish and functional feature rich devices. It is to address this emerging aspiration that we have introduced the V-Style feature phone range that offers best in class looks and features. With the V-style range the consumers will now not be embarrassed carrying their feature phone in their peer group as their own phone will compete with costly smartphones in terms of style, looks and features. With this range we bring back style in the feature phone category and introduce the range as a game changer."
Videocon in April launched its A29 smartphone at Rs. 5,799. Some of the key features of the Android 4.2 Jelly Bean-based smartphone are its 4-inch WVGA display; dual-core 1.2GHz processor; 512MB of RAM; 3.2-megapixel rear camera; 0.3-megapixel front-facing camera; 4GB of inbuilt storage (expanded up to 32GB via microSD card), and 1400mAh battery.