Seems like Sony's anticipated Android flagship smartphone, the Xperia Z4, is very much in the works and might see the light of the day soon as four purported press images of the smartphone have hit the Web. The leaked images are said to be only 3D graphic representation of the rumoured smartphone but are also said to be used by Sony internally, indicating that the final consumer version will probably look the same.
The images leaked by NowhereElse, a French website, and its Twitter handle @Onleaks, show the white-coloured variant of Sony Xperia Z4 flaunting nearly the same design aesthetics as its predecessor, the Sony Xperia Z3. In the four images showing all the four sides of the upcoming smartphone, a subtle change is also seen - the front-facing speakers, which are placed slightly more towards the edge than those seen in Xperia Z3, are also a little longer.
The French website adds that Sony Xperia Z4 might measure 146.3x71.9x7.2mm, which is slightly longer but more compact than the Xperia Z3, which measures 146x72x7.3mm. Also expected is a 5.2-inch display with either full-HD (1080x1920 pixel) or QHD (1440x2560 pixel) resolution. The smartphone is said to be powered by the flagship Qualcomm Snapdragon 810 chipset with four cores clocked at 2GHz and other four at 1.5GHz, coupled with 3GB or 4GB of RAM, and Adreno 430 GPU. As for the camera, the Xperia Z4 is tipped to sport a 21-megapixel rear camera.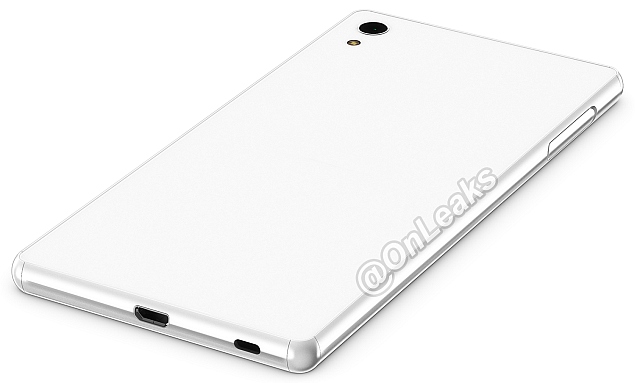 The latest set of leaked images contradict the previous report hinting the inclusion of glass-based side bezels with mirror front and back panels, and a flat rectangular lock screen button instead of the iconic circular aluminium button design.
While Sony was expected to introduce its Xperia Z4 smartphone at this month's MWC 2015 trade show in Barcelona, it instead launched the Xperia M4 Aqua handset and Xperia Z4 Tablet in the market.
For the latest tech news and reviews, follow Gadgets 360 on Twitter, Facebook, and Google News. For the latest videos on gadgets and tech, subscribe to our YouTube channel.
Related Stories