Privacy has been lately a topic of concern in smartphone industry and there have been brands trying to leverage this threat. Silent Circle was one of the companies that launched its privacy-focused Blackphone, though that was limited to North America. Now, a new company dubbed Sirin Labs is getting into privacy-focused category of devices and has launched its first Solarin smartphone targeted at premium segment.
Priced at GBP 9,500 (roughly $14,000 or Rs. 9 lakhs) before taxes, the Sirin Solarin is now available online. The company has confirmed that the smartphone can also be grabbed from its first store in Mayfair, London from June 1 and Harrods, Knightsbridge from June 30. At this price point, Solarin joins the league of premium smartphones such as the Vertu Signature Touch for Bentley that was launched earlier this year at $9,000 (approximately Rs. 6 lakhs).
Though some reports are claiming the Solarin to be the world's most expensive Android smartphone, there have been plenty that cost significantly more - including a few over a million US dollars - featuring precious metal bodies encrusted with gems.
At launch, the company says that the Solarin will be available in different variants such as Fire Black Carbon Leather with Titanium; Fire Black Carbon Leather with Diamond-like Carbon; Fire Black Carbon Leather with Yellow Gold, and Crystal White Carbon Leather with Diamond-like Carbon. The company has not revealed pricing for the different variants of the Solarin smartphone.
The company claimed that Solarin is made up of over 2,500 inner components and has been developed after two years of R&D at facilities in Sweden and Tel Aviv.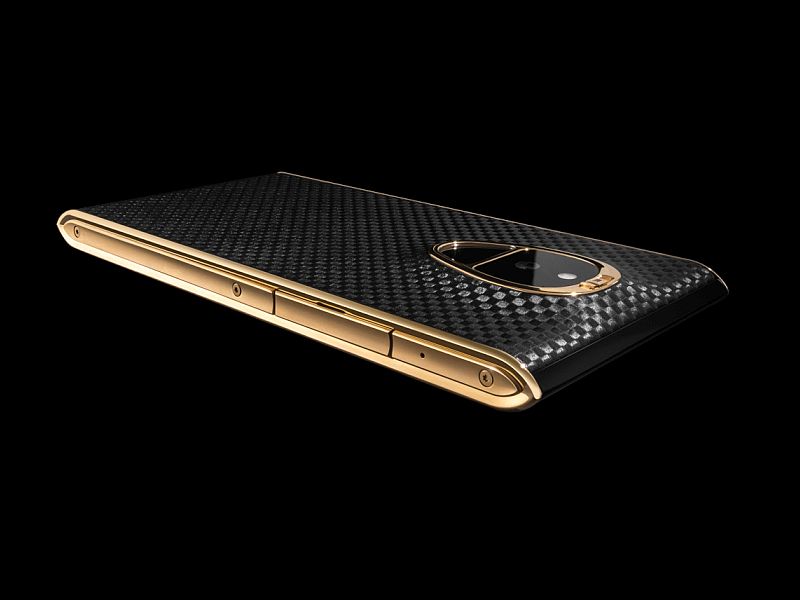 The smartphone runs Android 5.1 Lollipop that's been heavily customised for security. For privacy, Solarin will pack mobile threat protection app from security expert Zimperium. The company partnered with KoolSpan to integrate chip-to-chip 256-bit AES encryption. The handset sports a Security Switch on the back that when flipped activates a shielded mode where users can make calls and send messages that are fully encrypted.
Sirin Labs notes that it used a metal matrix composite chassis for the Solarin that incorporates titanium panels for structural strength. The company also used Corning Gorilla Glass 4 to protect the curved display. The rear sports leather material.
For specifications, the Solarin features a 5.5-inch IPS LED display with a 2K (1440x2560 pixels) screen resolution. It is powered by a Qualcomm Snapdragon 810 processor and supports 4G LTE offering up to 450Mbps download speeds and up to 150Mbps upload speeds, coupled with support for 24 bands LTE compatibility. It bears a 23.8-megapixel rear camera, and an 8-megapixel front facing camera. For connectivity, Solarin supports Wi-Fi 802.11ac. The smartphone packs 4GB of RAM and includes 128GB of inbuilt storage. There is a 4040mAh battery on board and it also supports Qualcomm Quick Charge for fast charging. It weighs in at a very heavy 250 grams.
Commenting on the launch, Moshe Hogeg, President and Co-founder, Sirin Labs said, "We do not accept that price drives what's available in technology. With Solarin, we break the rules."