Samsung has lately been slashing prices of its Galaxy-series smartphones in India, and the company has now quietly reduced the prices of its mid-range
Galaxy Grand Neo
and
Galaxy Grand 2
. Sony seems to have also joined the bandwagon and has slashed prices of its
Xperia Z Ultra
and
Xperia M2 Dual
smartphones.
The price cuts were first reported by an established retailer from Mumbai. Mahesh Telecom tweeted the reduced prices for the Samsung Galaxy Grand Neo, Galaxy Grand 2, Sony Xperia Z Ultra and Xperia M2 Dual. The retailer also claimed that the new prices of the Galaxy Grand Neo and Galaxy Grand 2 will be effective starting November 7.
According to the retailer, the Samsung Galaxy Grand Neo price was slashed to Rs. 12,590 and the Galaxy Grand 2 to Rs. 16,990. Meanwhile, the Sony Xperia Z Ultra price was claimed to have been slashed to Rs. 19,990 and the Xperia M2 Dual to Rs. 15,990. So far, no announcements have been made by Samsung and Sony.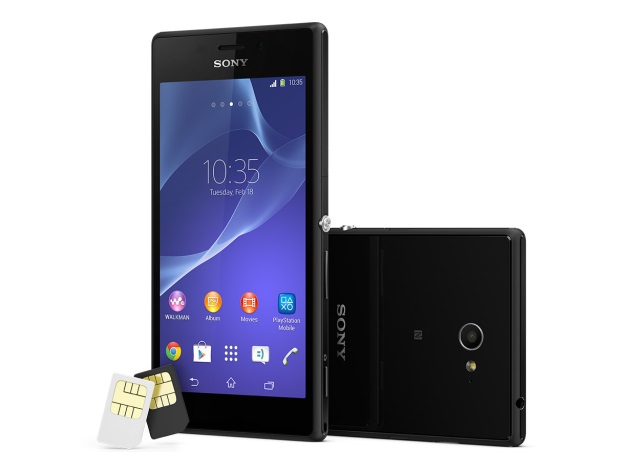 Notably, Samsung's official online store is now selling the Galaxy Grand Neo at Rs. 12,500, while the Galaxy Grand 2 is available at Rs. 16,900. Likewise, Sony's official India site lists the Xperia Z Ultra at Rs. 20,990 and Xperia M2 Dual at Rs. 16,990.
For those unaware, Sony launched its biggest-ever smartphone, the Xperia Z Ultra, in India last year at Rs. 46,990. The company this year launched the Xperia M2 Dual at Rs. 21,990.
Samsung's Galaxy Grand Neo had received a price cut in India recently and now the smartphone received its second official price cut in less than two months. Prior to this, the Galaxy Grand Neo was available at Rs. 13,668. On the other hand, Samsung had unveiled Galaxy Grand 2 phablet for the Indian market, priced at Rs. 22,999.
Last week, the South Korean giant reduced the prices of its flagship Galaxy S5 smartphone in India, alongside the LTE-variant of the handset, for the third time in three months.
The Samsung Galaxy S5 is now officially available at Rs. 34,900 on the company's online India store, compared to the previous price tag of Rs. 37,500 - a price cut of Rs. 2,600. The Samsung Galaxy S5-LTE is now available at Rs. 36,900, down roughly Rs. 3,400 from its earlier price of Rs. 40,300.