Samsung on Wednesday released its "Swarovski for Samsung" accessory collection for the Galaxy S5 smartphone and Gear Fit fitness tracker.
The Swarovski for Samsung collection will be available on Samsung's online store starting May 8 in Korea, and pre-sales in China starting on the same day. This will be followed by UK availability shortly thereafter. The offline availability through Samsung Stores will start from May 22. Samsung has not detailed exact availability in other regions.
"Samsung and Swarovski share a commitment to bringing high quality, highly desired products to the consumer market, and together, we have succeeded with the Swarovski for Samsung collection," said Christoph Kargruber, Executive Vice President Global Marketing, Swarovski Professional.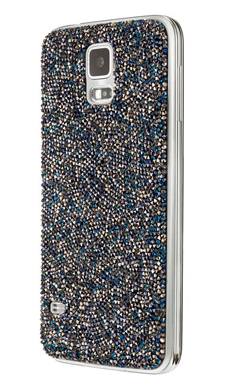 The collection includes crystal-encrusted Galaxy S5 covers and Gear Fit 'Charm Sliders'. Samsung says that Swarovski Crystal Fine Rocks are completely integrated into the back cover of the Samsung Galaxy S5 (Review | Pictures), and it will be available in Vibrant Blue and Mystic Black.
The Charm Sliders is an accessory that fits on the strap of Samsung's Gear Fit. It will be available in a various styles, shapes and colours. Bar colours include Brown, Golden Shadow and Crystal. Dangle styles feature Siam Heart, Light Rose Heart, Crystal Skull, Anthracite Skull, Crystal Star, Blue Star and Golden Shadow Lips.
Earlier Samsung Mobile Korea had posted a video on YouTube teasing the Samsung Galaxy S5 Crystal Edition for a May launch. However, there is no word whether the May release for the Galaxy S5 variant is for the Korean market only, or also intended for a global release.
We expect that the Galaxy S5 Crystal Edition will come with identical specifications as the original version. Samsung in the past had
launched the Galaxy S4 Crystal Edition
, which was available in limited numbers in selective countries.