Teasing the future, electronic giant Samsung has unveiled a smartphone display screen with 4K resolution. At San Francisco's Display Week conference, Samsung showed off a 5.5-inch 4K Amoled display for smartphones meant especially for virtual reality, or VR.
Virtual reality has really got a boost it needed after Google unleashed its Daydream project at I/O this year. In the meanwhile, more and more smartphone-based VR headsets are also hitting the market, where users can just slip their smartphones in and experience immersive viewing. However, virtual reality viewing is limited to the resolution that the smartphone provides. Most of the smartphones today have a full-HD (1080x1920 pixels) display, and some go so far as QHD (1440x2560 pixels) providing better experience in VR.
However, 4K (2160x3840 pixels) resolution display will elevate the viewing experience in virtual reality, and judging by Samsung's small display in San Francisco, 4K display on smartphones may soon become reality.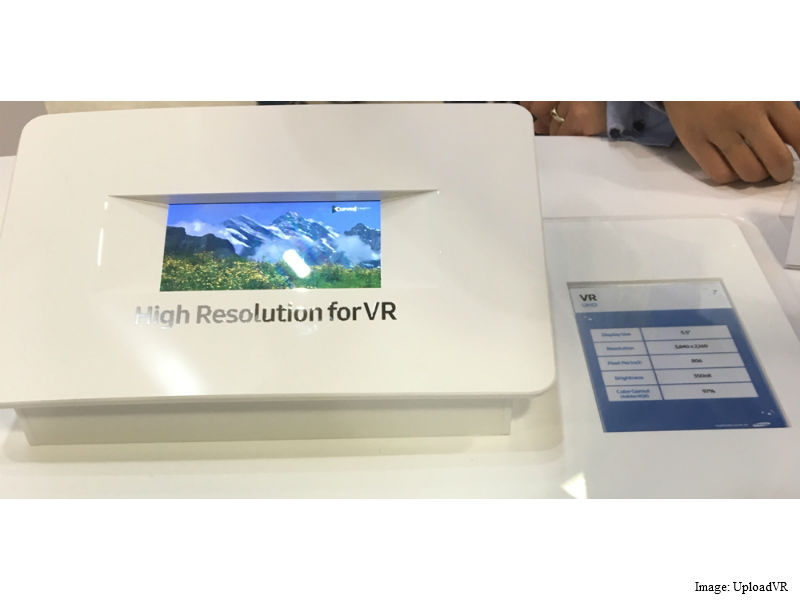 The company claims (via UploadVR) that the 4K UHD display at Display Week was just a prototype. It boasts of 806ppi pixel density, 97 percent colour gamut, and 350nit brightness. Samsung was rumoured to bring 4K display with the Galaxy Note 5, but that didn't happen, and the phablet adopted a QHD (1440x2560 pixels) display instead. Even the Note 6 has been tipped off to come with 4K display, however contradicting reports of a 2K QHD display have also surfaced. Needless to say, all rumours must be taken with a pinch of salt until the official release.
The Samsung Galaxy Note 6 is expected to include a Snapdragon 820 SoC,
6GB of RAM
, 32GB storage for base model with storage expandability via microSD card, and 12-megapixel rear camera with a Dual Pixel setup.
For the latest tech news and reviews, follow Gadgets 360 on Twitter, Facebook, and Google News. For the latest videos on gadgets and tech, subscribe to our YouTube channel.
Related Stories