The launch of 'the next Galaxy' flagship is close, and Samsung's been teasing the smartphone for the past week or so. The latest teaser, a video released on Saturday, gives the biggest hints yet towards the design of the Galaxy S6, from a dual-curved display to a metal build.
The teaser shows various parts of the Galaxy S6 in different angles, with curved displays seen in several shots. Some shots indicate the display could be slightly less curved on one side than the other. A metal build is certainly indicated, with what appears to be a brushed metal finish on the sides and back panel.
The video teaser's voice over also speaks of a borderless design, further tipping the wraparound nature of the display, and also mentions metal. The voice says, "Tomorrow, metals will flow. Beauty will be powerful. Borders will disappear. Reflections will be free. Colours will leap. The future will be the present."
Apart from the video teaser,
Samsung
on Saturday also
tweeted
out an image that is a follow-up to its
video teaser
from last week.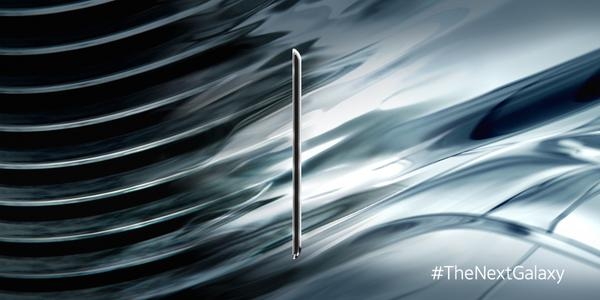 Much more interestingly, T-Mobile has also begun teasing Samsung's next flagship smartphone, with the words 'Six Appeal' and a Samsung logo accompanying the profile of a sleek smartphone with a curved display visible on one side. The image is captioned, "The Next Big Thing is Almost Here. Come back on March 1st to learn more about the latest from Samsung and T-Mobile."

Samsung is all set to launch the Galaxy S6 at its pre-MWC 2015 event on March 1, and till date several rumours have poured in about what to expect. While the latest teasers seem to contradict this, the company has previously been rumoured to be outing a separate dual curved display variant - the Galaxy S6 Edge - though now, it appears as if the Galaxy S6 itself will come with the novel form factor.
Previously, the Samsung Galaxy S6 has been reported to ship with a 5 or 5.1-inch QHD Super Amoled display, and run Android 5.0.2 Lollipop on an octa-core Exynos 7420 processor alongside 3GB of RAM. It is said to bear a 20-megapixel camera with OIS (optical image stabilisation), a 5-megapixel front-facing camera, and a 2600mAh battery with fast charging features.
A more recent report by Sammobile also
tips
the Galaxy S6 will feature a 16-megapixel Sony IMX240 sensor for its rear camera, the same as the one seen on the Galaxy Note 4 - however, with "considerable tweaks" to the lens and camera UI. Samsung had
previously teased
that the camera on the Galaxy S6 "will be intelligent and do all the thinking for users, allowing them to take amazing pictures under any conditions, without having to worry about anything more than just pressing the shutter button.