After Europe
pricing details
were reportedly tipped by Samsung officials at
MWC
, Samsung Netherlands has officially revealed the pricing of the two smartphones and has started taking pre-orders as well. Both smartphones are listed to ship on April 10.
The Samsung Galaxy S6 and Galaxy S6 Edge come in 32GB, 64GB and 128GB variants. At present, the Samsung Netherlands website only lists the 32GB variant of Galaxy S6 for EUR 699 (approximately Rs. 48,300) and the Galaxy S6 Edge at EUR 849 (approximately Rs. 58,600). There is no official pricing information of the other storage variants of the Samsung Galaxy S6 and Galaxy S6 Edge.
Th 32GB pricing for both the Galaxy S6 and Galaxy S6 Edge by Samsung Netherlands matches with the previously mentioned report citing Samsung officials, which also revealed pricing for the 64GB and 128GB variants. For the Galaxy S6, it tipped EUR 799 (approximately Rs. 55,200) for the 64GB variant, EUR 899 (approximately Rs. 62,100) for the 128GB variant.
(Also see: Samsung Galaxy S6 vs Samsung Galaxy S6 Edge)
The Galaxy S6 Edge curved screen variant's 64GB model is said to cost EUR 949 (approximately Rs. 65,600), and the 128GB model EUR 1,049 (approximately Rs. 72,500).
(Also see: Samsung Galaxy S6 and Samsung Galaxy S6 Edge: Top 6 New Features)
The US carriers pricing is said to be starting at $199 (approximately Rs. 12,300) for Galaxy S6 and $299 (approximately Rs. 18,400) for Galaxy S6 Edge. Additionally, the report had claimed that the global launch details will be detailed by Samsung around April 10.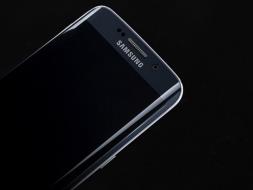 MWC 2015 in Pictures
Affiliate links may be automatically generated - see our ethics statement for details.
For the latest tech news and reviews, follow Gadgets 360 on Twitter, Facebook, and Google News. For the latest videos on gadgets and tech, subscribe to our YouTube channel.
Further reading:
Android
,
Mobiles
,
Samsung
,
MWC
,
MWC 2015
,
Samsung Galaxy S6
,
Samsung Galaxy S6 Edge
,
Samsung Galaxy S6 Edge Price
,
Samsung Galaxy S6 Edge Specifications
,
Samsung Galaxy S6 Price
,
Samsung Galaxy S6 Specifications
,
Samsung MobilesAndroid
Related Stories