Samsung is leaving no stone unturned ahead of the global release of its new flagship smartphone, the
Galaxy S5
. The South Korean giant has announced that its Galaxy S5 smartphone,
accompanied by the Gear 2
and Gear Fit wearables will be globally previewed (hands-on demo) and will also go up for pre-order in more than 61 countries starting Friday (21 March 2014).
The company notes that the three devices (Galaxy S5, Gear 2 and Gear Fit) will be available for global preview at the Samsung Experience Stores, mobile carrier stores, and some retailer stores in about 61 countries.
(Also see: Samsung Galaxy S5: 10 big new features)
According to Samsung, the United States and Switzerland will be the first markets to get the global preview of the Galaxy S5, Gear 2 and Gear Fit devices, which will followed to the remaining 59 markets including Brazil, China, Germany and United Kingdom.
Notably while announcing the Galaxy S5 after months of anticipation at MWC 2014, Samsung had revealed that the Galaxy S5 would launch in 150 countries starting from 11 April 2014. It's worth pointing out that the Samsung Gear 2 and Gear Fit will be also available globally on 11 April 2014.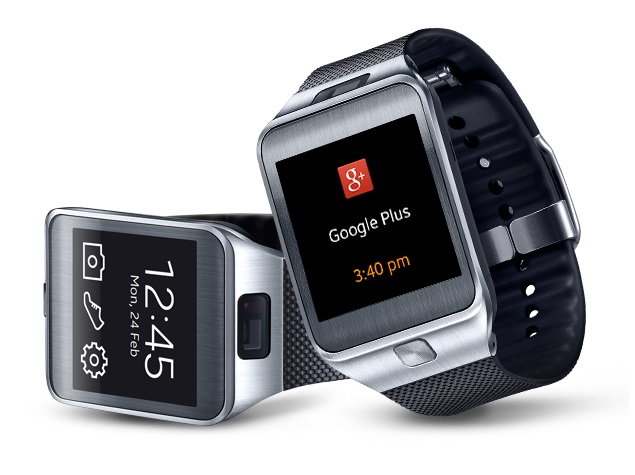 At the announcement, Younghee Lee, Executive Vice President of Global Marketing, IT& Mobile Division at Samsung Electronics said, "The new Galaxy S5 and Gear devices are designed for what matters most to our consumers. We listened closely to our consumers when designing these products, and we want to give as many customers as possible the enough chance to experience of Galaxy S5, Gear 2, and Gear Fit before they purchase."
The biggest new features being touted on the Galaxy S5 by Samsung include a fingerprint scanner on the home button, a heart rate sensor placed near the 16-megapixel camera, and the IP67 certification that makes it dust and water-resistant. The smartphone also features a new design in terms of the back panel now being perforated, and available with four colours at launch, along with optional designer back panels.
(Also see: Samsung Galaxy S5 vs. Sony Xperia Z2 vs. LG G Pro 2 vs. iPhone 5S)
The Samsung Gear 2 and Gear Fit on the other hand run the Tizen OS instead of Android, like the original Galaxy Gear smartwatch. Samsung recently revealed the Taiwanese pricing of the Gear 2 and Gear Fit.
For those unaware, the Samsung Gear 2 features a 1.63-inch Super AMOLED display, a 2-megapixel autofocus camera and sports a metal body. The Samsung Gear Fit is smaller and lighter than the Gear 2 and Gear 2 Neo smartwatches, and is focused on health. No availability details of the Gear 2 Neo have yet been disclosed.