The Samsung Galaxy S4 comes with a lot of tricks up its sleeve and this has led to a major portion of the phone's internal storage being occupied by its operating system and pre-loaded apps. The 16GB version of the phones offers only 8.82GB of internal storage space, and there's been a lot of outrage on the inter webs surrounding the same as it limits the storage capacity for user's own content. Interestingly, the phone doesn't even show that it has 16GB memory in total, which could lead to a lot of users being confused about the phone's actual internal storage capacity.
Samsung has now come out with a statement defending the move. According to a
report
by CNET, the South Korean giant has said that the system software occupies about 6.85GB of the Galaxy S4's 16 GB storage, which is 1GB more than that of the system software found in the Galaxy S III, due to its high resolution display and more powerful features. It also adds that it's offering a microSD card slot to extend the memory to overcome the limitation.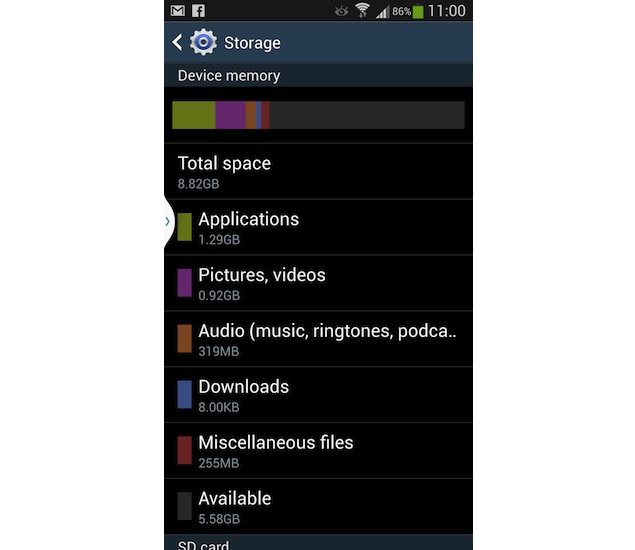 Enhancing graphics for the HD screen could have led to increased size of default apps. A similar thing happened when Apple moved to Retina display screens. While the phone does offer a memory card slot, it's worth noting that one can't install apps on the Galaxy S4's memory card and can only use it for storing media such as movies, music and pictures. With some games including racing games like Asphalt 7, taking up more than a gigabyte of data, it's not difficult to exhaust the measly 8GB memory. Of course there are work arounds like rooting your phone to overcome this but then you'd be voiding your warranty.
For the biggest CES 2021 stories and latest updates, visit our CES hub.
Related Stories