Samsung at its second analyst meeting in South Korea has spilled the beans about its upcoming devices with newer technologies.
Samsung Electronics CEO, Kwon Oh Hyun announced new plans - including devices with folding displays, such as foldable phones - due in 2015. Kwon revealed that the company has been putting a lot of effort into new form factors which include phablets; wearable devices (Galaxy Gear); flexible phones; curved phones (Samsung Galaxy Round) and even foldable phones, notes The Wall Street Journal report. Unfortunately, Samsung's top executive did not reveal a timeframe for the devices with folding displays but clearly hinted that the company is indeed working on such devices.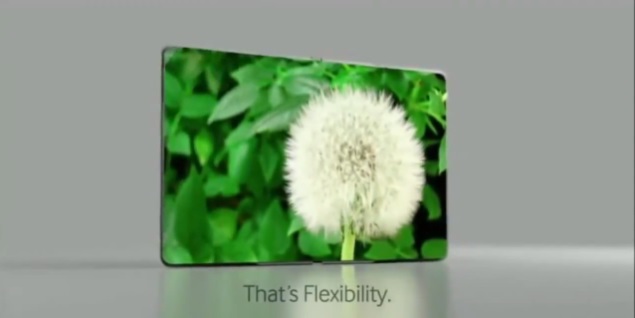 Interestingly, Kwon also acknowledged room for improvement in the company's first wearable tech device, the Galaxy Gear, and also revealed that the company is not 100 percent satisfied by the product.
Further, JK Shin, president and CEO of IT & mobile communications claimed that Samsung's tablet sales would exceed 40 million units in 2013, which is more than double the sales of Samsung tablets in 2012. Samsung has also promised investors new technology to take on Apple, and renewing its focus on tablets.
Not too long ago, Samsung unveiled its first smartphone with a curved display, the Galaxy Round which is a variant of the Galaxy Note 3.
The Samsung Galaxy Round's 5.7-inch display has a horizontal curve and even weighs less than the Galaxy Note 3, which according to the company allows better grip compared to other flat-screen models in the market. However, Samsung's announced that the Galaxy Round would initially be available only in South Korea, with no word about releasing it in other markets.

(Image credit: Samsung Flexible OLED display official Promo commercial)

For the latest tech news and reviews, follow Gadgets 360 on Twitter, Facebook, and Google News. For the latest videos on gadgets and tech, subscribe to our YouTube channel.
Related Stories