Qualcomm President Derek Aberle hosted a press conference on the first morning of the 2015
Mobile World Congress
in Barcelona, where he announced a number of new initiatives the company was working on and also outlined the company's new priorities going forward. Aberle emphasised that the company looks for "upstream opportunities" that allow it to invest in technology and products that will become important in the future.
Devices powered by the top-end Snapdragon 810 SoC have only just begun rolling out, but the company offered a brief teaser of its successor. The Snapdragon 820 is projected to be ready to sample to manufacturers in the second half of 2015, indicating product releases towards the end of the year or early 2016. The Snapdragon 820 will use a custom 64-bit CPU, the Qualcomm Kryo, and will be manufactured using the latest FinFET node. Aberle declined to specify any additional details about the manufacturing process and partner at this time.
The Snapdragon 820 will be the first SoC designed with optimisations for the company's Zeroth platform, a cognitive machine-learning neural network that can run on devices without cloud access, and will allow devices to become far more personal and intelligent about the situations they are being used in.
Qualcomm also announced that the Snapdragon brand, which until now has encompassed SoCs based on its MSM-series processors with integrated modems, will now also cover discrete modems. The company is rolling out a new brand hierarchy, with integrated modems named X5, X7, X8 and X10 based on capabilities, with a discrete X12 part on the top end. Speeds range from 150Mbps down and 50Mbps up with the X5 to 450Mbps down and 100Mbps up with the X12.
New modem capabilities going forward will include VoLTE and Wi-Fi voice/video call handover continuity, LTE aggregation across regulated and unregulated bands, global carrier band support, and LTE-Wi-Fi aggregation.
Disclosure: Qualcomm sponsored the correspondent's flights and hotel for the event in Barcelona.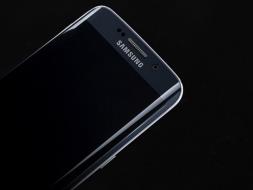 MWC 2015 in Pictures
For the latest tech news and reviews, follow Gadgets 360 on Twitter, Facebook, and Google News. For the latest videos on gadgets and tech, subscribe to our YouTube channel.
Related Stories