In addition to teasing the upcoming Snapdragon 820 and discussing plans for the LTE industry, Qualcomm took the wraps off an all-new ultrasonic fingerprint recognition system, which the company has dubbed Snapdragon Sense ID. The ultrasonic technology allows devices to create a 3D mapped fingerprint rather than the flat images captured by today's commonly used capacitive sensors.
Qualcomm says the sensor will work through steel, aluminium, plastic, glass and sapphire, which opens up a world of interesting design possibilities for device manufacturers to exploit. Furthermore, the sensor should not be affected by grease, sweat, condensation or even skin lotion.
Snapdragon Sense ID 3D Fingerprint Technology should be more secure thanks to the ability to generate highly detailed 3D fingerprint maps with recognised patterns of sweat glands and ridges. It would be more difficult to spoof than regular fingerprints. The technology could see widespread adoption in devices beyond just smartphones and tablets, and see uses across industries.
FIDO Alliance UAF integration, which is a feature of Snapdragon processors, will enable secure online transactions and access to apps and data without passwords. Qualcomm will be demonstrating Snapdragon Sense ID 3D Fingerprint Technology at its booth at the 2015 Mobile World Congress in Barcelona.
Snapdragon Sense ID 3D Fingerprint Technology will work with a wide variety of processors in Qualcomm's MSM portfolio and will not be limited to top-tier Snapdragon SoCs. Devices featuring it will show up in the market starting in the second half of 2015.
Disclosure: Qualcomm sponsored the correspondent's flights and hotel for the event in Barcelona.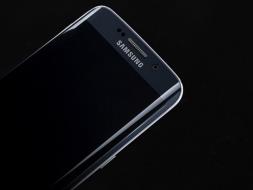 MWC 2015 in Pictures
For the latest tech news and reviews, follow Gadgets 360 on Twitter, Facebook, and Google News. For the latest videos on gadgets and tech, subscribe to our YouTube channel.
Related Stories