In the past there have been
reports
suggesting Nokia is working on a smartphone codenamed "Catwalk'. Now, fresh reports have surfaced about the same.
WP Central has posted two alleged pictures of the Nokia Catwalk. As per these images, Nokia catwalk will come with an aluminium body. This new aluminium chassis is expected to bring down the size and weight of this smartphone. The website claims to have confirmed these pictures from "someone familiar with this alleged smartphone." However, these might turn out to be pictures of a prototype device, which may end of having little resemblance to the final product.
There is no word on when this smartphone will be launched. However, as per a recent news report, Nokia is expected to launch a successor to Lumia 920, 'Catwalk' on May 15. The report also suggests the device will be available in the market starting June. In US T-Mobile is likely going to be the first telecom operator to offer Nokia Catwalk.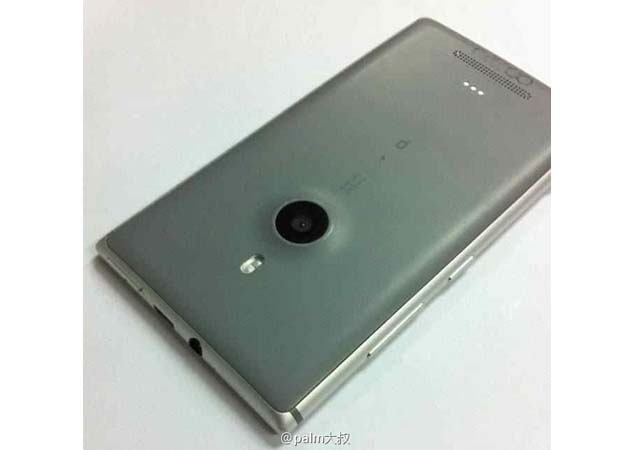 As far as the specifications of Nokia Catwalk go, this smartphone is likely to come with a 4.5-inch display. It will be powered by S4 1.5GHz dual-core processor. Internal storage available on the smartphone will be 16GB and it will pack in 2,000mAh battery. For camera, it is likely to come with an 8.7-megapixel camera with LED flash.
According to WP Central, thanks to the aluminium body, Nokia Catwalk weighs 132 grams, around 50 grams lesser than Lumia 920. This smartphone is also just 8.4mm thick, while the Nokia Lumia 920 is 10.7mm in thickness.
Nokia had first showcased its Windows Phone 8 flagship smartphone Lumia 920 along with the Lumia 820 (Review | Pictures) at an event in September 2012.
The Nokia Lumia 920 (Review | Pictures) comes with 4.5-inch PureMotion HD+ display. The smartphone comes with wireless charging support and packs in 2,000 mAh battery, just like the rumoured Nokia Catwalk. Other features of the smartphone include 1GB of RAM, 32GB of internal storage, 8.7-megapixel rear camera,1.2-megapixel front camera, and Micro-USB port.