A new FCC listing features a mysterious LG D820 device that appears to have the same dimensions as the Nexus smartphone that was spotted a few days back in the Android KitKat video
released
by Google.
S4gru has posted some images from the FCC filing that featueres a smartphone dubbed as LG D820. The image posted by the site reveals the back of the device that looks pretty similar to the alleged Nexus 4 successor seen in the video that captured the unveiling of the KitKat statue, and was pulled later. The rear panel of the device in the image part of the FCC listing, also shows a large space for the camera sensor.
It's worth pointing out that the alleged Nexus smartphone spotted in the video also came with a large camera sensor, not seen yet on any Nexus smartphone.
Some other details revealed by the LG D820's FCC listing include the firmware M8974A running on the device and the software version listed as, "aosp_hammerhead-userdebug KyeLimePieFACTORY eng.sangjoon84.lee.20130618.015154." It comes with a 4.96-inch display and is possibly powered by a Snapdragon 800 SoC. The device comes with connectivity options like GSM, CDMA, WCDMA, NFC, Wi-Fi, Bluetooth and various LTE bands, as per the listing. Unfortunately, the FCC listing does not reveal any other detail about the alleged LG D820 device.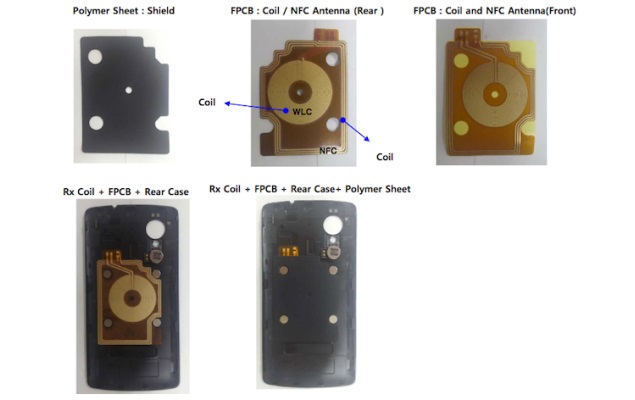 Peviously, reports have claimed that LG will continue to be the preferred OEM for the Nexus phone, a second year in a row. A Vietnamese site had claimed that the next Nexus smartphone would be based on the recently launched flagship smartphone, the LG G2, though it won't be an exact copy.
The Nexus 5 is rumoured to pack a 5.2-inch display just like the LG G2, and also come with the same Qualcomm Snapdragon 800 processor.
There's no word on when the next Nexus phone will be launched, though it is expected to be unveiled within the next couple of months.
For the latest tech news and reviews, follow Gadgets 360 on Twitter, Facebook, and Google News. For the latest videos on gadgets and tech, subscribe to our YouTube channel.
Related Stories