More than 100 million iPhone handsets are in use in the United States, Consumer Intelligence Research Partners reports. The firm added that nearly two-third of iPhone users in the country use iPhone 6 and newer models. The achievement comes four years after the company announced that it has sold its 100th million iPhone unit.
The research firm said that according to its estimation 101 million iPhone models are currently used in the country. Breaking down the massive number, the firm said that 58 million of these handsets are last year's iPhone 6 and iPhone 6 Plus. The current generation models - iPhone 6s and iPhone 6s Plus - together comprise 4 million of the total.
The firm also noted that the adoption rate of iPhone models has slowed down over the past few quarters. In September 2015, the installed base grew four percent, compared to six percent growth seen in September 2014. The growth was once as high as 17 percent, it added.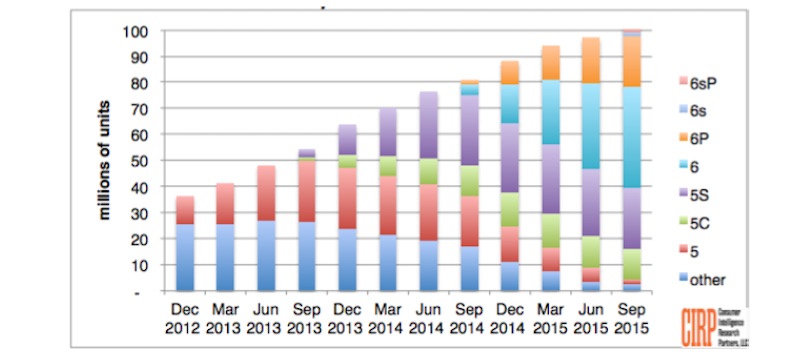 "In previous quarters, we saw the installed base grow by as much as 17 percent in the December 2013 quarter after the launch of the iPhone 5s and 5c," said Lowitz. "As the US market matures, Apple has fewer first time smartphone buyers to add to their base, and faces the challenge of attracting loyal Android users."
The firm said that it collected its data in September 2015, shortly after Apple launched this year's models. It says that it surveyed 500 Apple customers in the US market and took in consideration the Apple iPhone sales statistics provided by the company.
For the latest tech news and reviews, follow Gadgets 360 on Twitter, Facebook, and Google News. For the latest videos on gadgets and tech, subscribe to our YouTube channel.
Related Stories