While in December last year, OnePlus introduced its 10000mAh power bank along with a price tag of $14.99/ EUR 15.99 (roughly Rs. 950), it now has given a final release date of the accessory of March 17.
The firm announced the March 17 release date of OnePlus Power bank via its Google+ account. The OnePlus Power Bank will be available in Silk White and Sandstone Black variants, just like the One smartphone itself. The OnePlus Power Bank bears two USB ports for simultaneous charging, and takes roughly 5.5 hours to charge itself. It has dimensions 142.8x72.6x16.2mm, and weighs 220 grams.
It is worth noting that since OnePlus has only mentioned the date of the device and no revised prices, it should arrive in the same price tag as mentioned in December. Unlike the OnePlus One smartphone, and like its other accessories, the OnePlus Power Bank may not require invites to purchase, but availability will probably be dependent on whether the full-range of OnePlus accessories is available in the region already.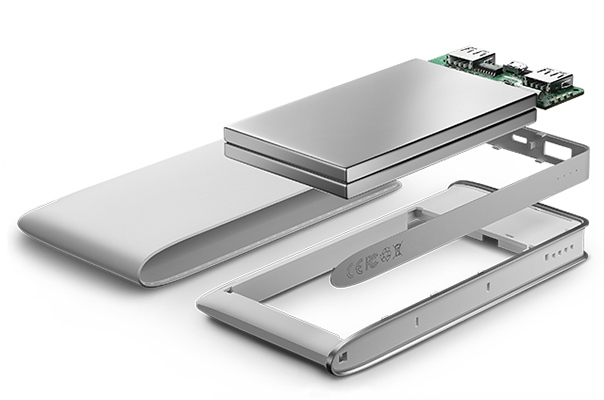 Until now, OnePlus has launched a total of 12 smartphone accessories namely OnePlus Screen Protector, OnePlus One OTG Cable, OnePlus One Premium Screen Protector, OnePlus One Tempered Glass Screen Protector, OnePlus One Data Cable, JBL E1+ Earphones, OnePlus Silver Bullet Earphones, OnePlus One Bamboo StyleSwap Cover, OnePlus One Clear Case, OnePlus One Protective Case, OnePlus One Flip Cover, and OnePlus Power Bank.
OnePlus's Co-Founder Carl Pei earlier this month revealed that his company is gearing up to enter a new product category in April. Pei, while talking to GSMArena at the sidelines of MWC 2015, added that the new product is neither a smartwatch nor a tablet.
For the latest tech news and reviews, follow Gadgets 360 on Twitter, Facebook, and Google News. For the latest videos on gadgets and tech, subscribe to our YouTube channel.
Related Stories