OnePlus has finally announced that its second flagship smartphone, the OnePlus 2, will be launching on July 27. The Chinese company however will be making the announcement in a virtual reality event.
OnePlus as promised on Thursday had an announcement up its sleeve, and while it didn't reveal more details about the OnePlus 2, it did reveal a launch date and also unveiled the OnePlus Cardboard virtual reality headset. The company as of now has not revealed pricing or availability details of the OnePlus Cardboard.
Carl Pei, Co-founder, OnePlus in an official forum post titled "OnePlus 2: The World's First Product Launch in VR" detailed that the company wanted to break barriers with the launch in a virtual reality event. The event will kick off at 7pm PT (7:30am IST) on July 27 and will be live streamed around the world.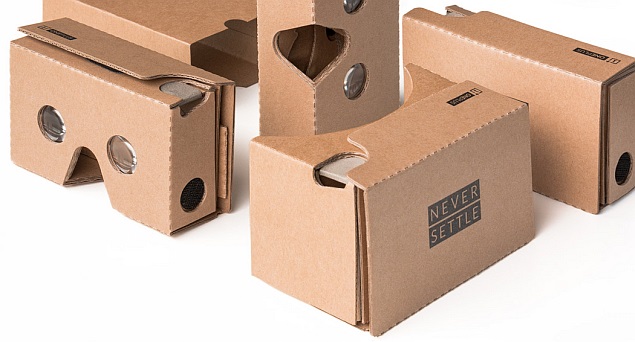 "A VR launch lets you stand right next to our team and our fans as we unveil our new flagship. You'll be able to look around as you check out the phone in a new way and maybe even find a few hidden Easter eggs. It's a new way of thinking about a product launch. We aren't talking at you; we are talking with you," said Pei.
He also clarified that the OnePlus Cardboard has been tailored perfectly to fit the One smartphone and is easy to assemble. Pei went on to suggest that with the release of OnePlus Cardboard, the company isn't making money. "We didn't cut any corners on production, and we're definitely losing money on this. But, we want to share them with everyone," he added.
The OnePlus Cardboard looks similar to Google's Cardboard initiative and the company's offering somehow adds to it. "We applaud Google Cardboard for advancing the dream of bringing VR to homes around the world, but we believe it could be even better. Even more accessible," notes the OnePlus Cardboard listing. "In addition to the Cardboard 2.0 features, we've made a few more improvements."
The listing further adds that the Cardboard package despite being 20 percent smaller than Google's Cardboard offers the same amazing visual experience. The OnePlus Cardboard has been designed for the OnePlus One; though it is compatible with devices up to 6 inches in size.
OnePlus, ahead of the launch of the OnePlus 2, has been revealing details about its next flagship in little bits. The company recently confirmed that the upcoming flagship will feature USB Type-C connectivity. Earlier, OnePlus confirmed it would be using v2.1 of Qualcomm's top-end mobile processor, the Snapdragon 810, in its upcoming OnePlus 2 smartphone.