OnePlus over the weekend announced an event on Monday where the company is likely to launch the
OnePlus One
successor alongside its cheaper version. Additionally, OnePlus India has confirmed that the 10000mAh Power Bank will be launching in India in the last week of April.
The company in a tweet confirmed the news saying, "From here on out, anything could happen" accompanied by the hashtag #NeverSettle. In another tweet, the company said, "April 20. Can you guess what's happening?" The tweet was also accompanied by the same hashtag.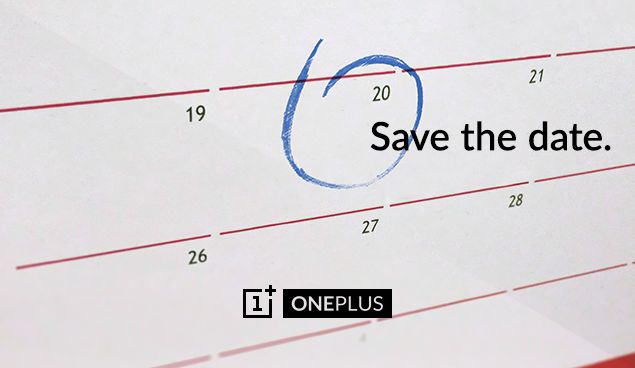 Previously, OnePlus Co-Founder Carl Pei had confirmed that the OnePlus 2 smartphone can be expected to be launched in Q2 or Q3 of 2015. Its cheaper version, which the company co-founder Carl Pei mentioned in January will cater "to a different type of audience. Perhaps for those who appreciate design over specs," will arrive towards the end of this year. A more recent Bloomberg interview had tipped the same launch time-frame for both handsets. The company had also revealed it aims to sell between 3 and 5 million smartphones in 2015, and 10 million in 2016.
Preliminary leaks have suggested that the OnePlus 2 smartphone will sport a metal frame, which is likely to replace the polycarbonate build of the '2014 flagship killer' One smartphone. A report even claimed that due to use of the metal frame, the pricing of the OnePlus 2 might be higher than that of the One which was launched in April last year at a starting price of $299 (unlocked and without contract) for the 16GB model. The sources however mentioned that the firm's plans were yet to be finalised.
At the Indian launch of the OnePlus One, Pei told NDTV Gadgets, "For our first year, we've focused on just one product, the OnePlus One. Next year, we're looking into experimenting with different types of form factors and different types of products."
Unfortunately, there is no official word what OnePlus has up its sleeves for the Monday launch.
In other news, OnePlus India Head Vikas Agarwal on the official forum confirmed news about 10000mAh Power Bank's availability in India - it will be made available in the last week of April. This matches the company's announcement last month when it had said the 10000mAh Power Bank India will become available in India in April.
Agarwal said the power bank will be available via Amazon. Agarwal alongside also revealed that the Bamboo Covers for the One smartphone will be launching in India soon.
He said, "We have been thrilled with the response we have received so far in markets where it has been officially launched and shall soon be unveiling the same here in India with the rollout scheduled during the last week of April. We look forward to you getting your hands on the portable powerhouse on the Amazon Store real soon."
To recall, OnePlus unveiled the 10000mAh Power Bank in December, priced at $14.99 (roughly Rs. 950), but only made it available in March.