More rumours and leaks seem to pour in as Nokia's event at Mobile World Congress 2014 nears, this time purportedly revealing in live images the rumoured Lumia 1520V smartphone, also known as Lumia 1520 mini.
Following last week's rumour that Nokia might announce its Lumia 1520V at its MWC 2014 event scheduled for February 24, a couple of images have surfaced online which claim to show both the Lumia 1520 and alleged Lumia 1520V kept side-by-side.
The first of the images, sourced by PhoneArena, shows the already released Nokia Lumia 1520 device kept along with what looks like its compact version facing down, showing the back panel.
The second image shows the alleged Lumia 1520 mini kept along with what seems to be an Apple iPhone 5, with its 4-inch display. The image shows a slightly larger display on the Lumia 1520, along with the iconic three capacitive buttons placed at the bottom.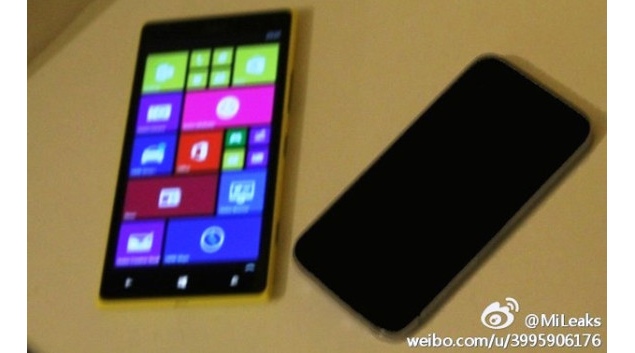 The Nokia Lumia 1520V is said to be the compact size of Lumia 1520 along with the same powerful specifications under the hood, except for a smaller battery, camera and display. While Lumia 1520 features a 6-inch screen size with full-HD resolution, the proposed Lumia 1520V will apparently stuff in the same 1080p resolution in a 4.3-inch screen.
Other features said to be shared by the Lumia 1520 and 1520V handset are 2GB of RAM, 32GB of inbuilt storage and a quad-core Snapdragon 800 processor. The Lumia 1520V is also expected to boast of a 14-megapixel camera alongside a 3000mAh battery. The handset is additionally said to run on the unannounced Windows Phone 8.1 OS.
For the latest tech news and reviews, follow Gadgets 360 on Twitter, Facebook, and Google News. For the latest videos on gadgets and tech, subscribe to our YouTube channel.
Related Stories