Nokia 301 feature phone, which was announced by the Finnish handset maker during the Mobile World Congress, has been officially launched for Rs. 5,349.
As we reported earlier,
Nokia 301 is already available online
, at a price of Rs. 5,149 on e-commerce website Flipkart.
The phone will be available in Cyan, Yellow, Magenta, Black and White colour variants. Nokia is also pre-loading a UTV movies app on the phone that will allow users to watch movies through the app for free, though they will still incur charges for data usage.
The
Nokia 301
is built on the same design approach as the company's higher end Lumia phones, featuring multiple colours. It is a dual-SIM, dual-standby phone and also offers 3G connectivity.
The Nokia 301 has a 2.4-inch LCD screen with a resolution of 240x320 pixels and has an alphanumeric keypad, bearing the conventional candy bar form factor. It runs Nokia's proprietary Series 40 operating system.
The device comes with the Nokia Xpress Browser preloaded, which, the company claims, offers up to 90 percent more data efficiency. The phone is also being touted as "the most affordable Nokia device to offer video streaming" and comes with new smart camera features, inspired by the digital camera lenses on the Nokia Lumia smartphones.
The Nokia 301 has a 3.2-megapixel camera that will offer "Sequential shot," which allows users to takes 3-5 pictures in a row. It also offers a Panorama mode and self-timer, among other camera features. Though the phone does not have a front camera, Nokia has included a simple self portrait assistant with voice integration that will let you take self-portraits using the rear camera by telling you to move your camera up, down, right or left to centre your face for the shot.
It also comes with Nokia Slam through which users can share photos via Bluetooth without the need to pair your devices. The phone also offers FM radio. The phone weighs 102 grams and comes with a 1200mAh battery.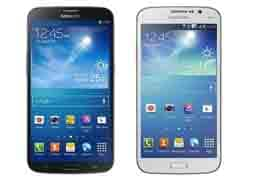 Mobiles launched in June 2013
Nokia 301 key specifications
2.4-inch LCD Transmissive screen with a resolution of 240x320 pixels
3.2-megapixel rear camera with Panorama, sequential shot modes
Dual-SIM, dual-standby
64MB internal storage expandable up to 32GB via microSD card
Nokia Series 40 OS
3G, Bluetooth 3.0
1200 mAh battery