Nokia has launched its new feature phone in India, the
Nokia 106
at Rs. 1,399. The new affordable phone from Nokia is now available via the
company's online store
and is available in three colour variants Black, Red and White. The online site notes that the phone will be delivered in five working days.
Nokia announced the 106 in August this year alongside the Nokia 107 for the Chinese market. The Nokia 106 is available as a single SIM device, with support for a mini-SIM, instead of a regular size.
The Nokia 106 features 1.8-inch QVGA display with 128x160 pixels resolution and sports a pixel density of 114ppi. The device can store up to 500 contacts and also includes 32-polyphonic ringtones. The Nokia 106 comes with an 800mAh battery that the company claims can deliver up to around 10 hours of talk time and 840 hours of standby time, which is around 35 days.
Other features include alphanumeric keypad, FM radio, 3.5mm audio jack, digital clock, calculator, flashlight, calendar, speaking clock, alarm clock, and reminder. Nokia 106 weighs around 74.2 grams and has dimensions of 112.9x47.5x14.9mm.
Earlier this month, Nokia expanded its Asha range of phones in India, and launched the Asha 500, Asha 502 and Asha 503.
The Nokia Asha 500 has been priced at Rs. 4,499 and will be available by the end of this month; the Nokia Asha 502 is now available in India at Rs. 5,969, and the Nokia Asha 503 has been priced at Rs. 6,799 and will be available in January 2014.
The The Nokia Asha 500, Asha 502 and Asha 503 phones are based on Nokia Asha Platform 1.1 and feature the updated Fastlane app, which was introduced in Asha 501, one-swipe access to camera app and one-touch sharing feature on WhatsApp.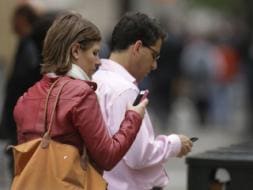 Mobiles launched in December 2013