Google on Wednesday
revealed
the new Nexus 6 smartphone, built in partnership with Motorola, alongside the HTC-made
Nexus 9
tablet and the public release of Android 5.0 Lollipop.
One of the most notable features of the new Nexus 6 smartphone, which is also being touted by the company in a video, is the fast-charging tech that's powered by Qualcomm Quick Charge 2.0 and Motorola Turbo Charging - both of which were first seen on the second-generation Moto X.
Google on its official Nexus 6 website notes, "Get up to 6 hours of use from only 15 minutes of charging. With a large 3220mAh battery, you get over 24 hours of use from a full charge."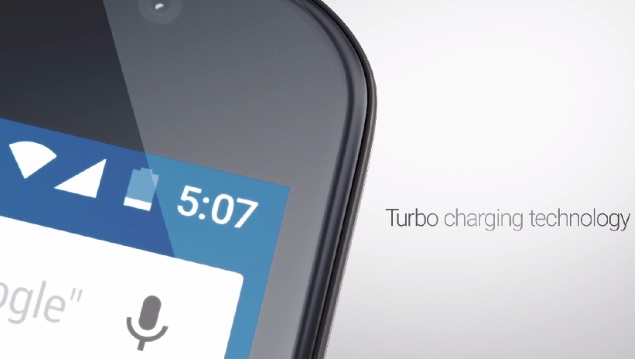 Much like Motorola's new flagship, we expect that the Google Nexus 6 also comes with Qualcomm's Quick Charge 2.0 technology which "can charge devices up to 75 percent faster", as claimed by the chipset maker. Notably, the Nexus 6 packs a 3220mAh battery compared to 2300mAh on Moto X (Gen 2).
In addition to this, the Nexus 6 smartphone comes bundled with Motorola's recently unveiled Turbo Charger accessory. The Turbo Charger is said to provide 8 hours of battery life in just 15 minutes of charging.
For the uninitiated, the tech behind the fast charging in the Nexus 6 and Moto X (Gen 2) is Qualcomm's Quick Charge 2.0 technology. Qualcomm details, "Quick Charge 2.0 is the next generation of Quick Charge. It's featured in certain devices with Snapdragon 800, 600 and 400 series processors and your device's charger. Benefiting from all of the same Quick Charge 1.0 features, Quick Charge 2.0 also features fully USB-interoperable backward-compatible charging for 6V, 9V, 12V chargers and more."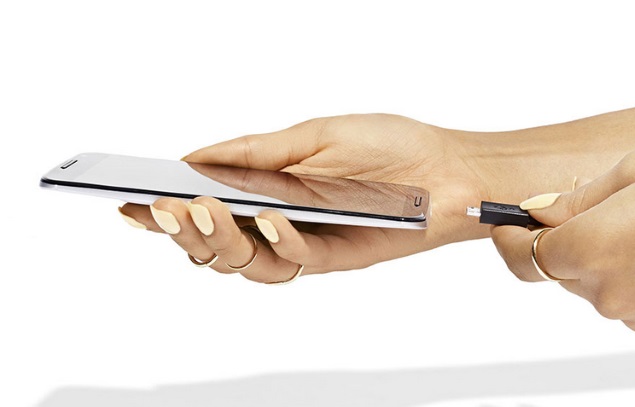 Another feature that might excite Android fan boys is the fact the Nexus 6 is 'water resistant'. Motorola's official website lists 'Yes' under water resistant option on the Nexus 6 page.
The new Google Nexus 6 comes at a premium price tag of $649 (approximately Rs. 40,000) for the 32GB model (without contract) compared to the Nexus 5's $349 (Rs. 28,999 India pricing) for the 16GB model. The 64GB model comes at $699 (approximately Rs. 43,000) without a contract.
It features upgraded innards and is the platform lead device for the new Android 5.0 Lollipop OS, along with the Google Nexus 9. It features a large 5.96-inch QHD (1440x3560 pixels) screen; quad-core Qualcomm Snapdragon 805 processor clocked at 2.7GHz; 3GB of RAM; 13-megapixel with OIS and dual-LED ring flash; 2-megapixel front camera; a 3220mAh battery; dual front facing speakers, and inbuilt of storage 32GB and 64GB.