In the run-up to Mobile World Congress, Mozilla - creators of the Firefox browser and Firefox OS - unveiled ambitious plans to bring its OS to new frontiers. Firefox OS phones were launched last year and the only good thing that you could really say about them was that they were cheap. On Sunday though, Mozilla demonstrated Firefox OS running on a 4K TV (seen below) from Panasonic, and stated that it will be entering in 13 new markets, and bringing back designs like flip phones and sliders. Mozilla will enter Egypt, Senegal, Tunisia, Cameroon, Botswana, Madagascar, Mali, the Ivory Coast, Jordan, Niger, Kenya, Mauritius and Vanuatu.
Firefox entered the mobile space focusing entirely on the budget conscious buyer. It was a plan that made a lot of sense, but looking at some of the actual Firefox OS phones that did launch in India (such as the Intex Cloud FX (review) and the Spice Fire One Mi-FX 1), it becomes clear that Firefox needed a little too much compromise in order to meet its price targets.
Today, the lowest priced Android handsets aren't offering a terrible experience any more. In fact, some of the best new phones in recent times have been budget handsets like the Xiaomi Redmi 1S and the Motorola Moto E. Mozilla seems to realise this as well, and that's why on Sunday, the company President Gong Li stressed on the importance of offering customers a wider range of choice, even as Mozilla announced partnerships with carriers in Africa and the Middle East, to bring 12 different Firefox OS handsets to these markets.
India is not, at present, one of these markets - the Firefox OS phones available in India are sold by the hardware makers directly. According to Jane Hsu, Director Product Marketing, Mozilla - for Firefox OS to appeal to carriers, the company has to work towards creating an ecosystem that meets local needs. "You need ODM [Original Design Manufacturer] partners, and you need a local solution," says Hsu. "Payments, apps and hardware all need to be in place, and we are working with partners who can make the necessary investment."
India is however, a market where Hsu sees great potential as Mozilla's own offering evolves. "Worldwide, 45 percent of all mobile users are still using feature phones, and in India that number is even higher," she says. "Xiaomi might have brought the price of a good phone down from $600 to $300, but that still doesn't address a lot of feature phone users who want a simple device. And with the development of technology like VoLTE [Voice over LTE], there's good reason for carriers to have people who don't want smartphones using 4G as well, which we can deliver on."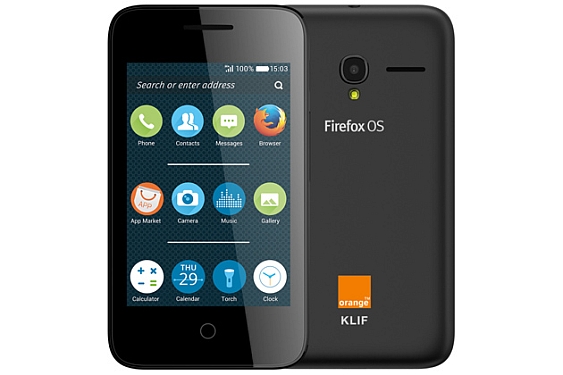 "Our phones are becoming smarter and more complex," said Li, "but this does not mean that the user experience should become complicated. Our goal was to keep the UX as simple as possible." Mozilla's phones are simple, and thanks to apps like Everything.me, they are also highly accessible. But the actual experience of using the phones is still highly compromised. Mozilla didn't have any new phones to show, but it had brought all the phones that were already released, and we played around with a few of them.
Launching the camera is snappy, and the autofocus jumps to attention. The actual pictures we snapped on Mozilla's flagship LG Fx0 were grainy. Zoomed out, the images looked fine but at full size, you could see how little fine detail the camera captured in real world photography scenarios.
Texting on the phone was a real chore - the Mozilla keyboard leaves a lot to be desired, compared to third party keyboards like Swiftkey or even the default keyboard on Android or iOS. Basic functions worked well, and browsing the web were smooth, and gaming on the Alcatel OneTouch Klif (a rebranded Pixi 3, seen above) went well - we played Pac Man and the frame rate and responsiveness left nothing to be desired.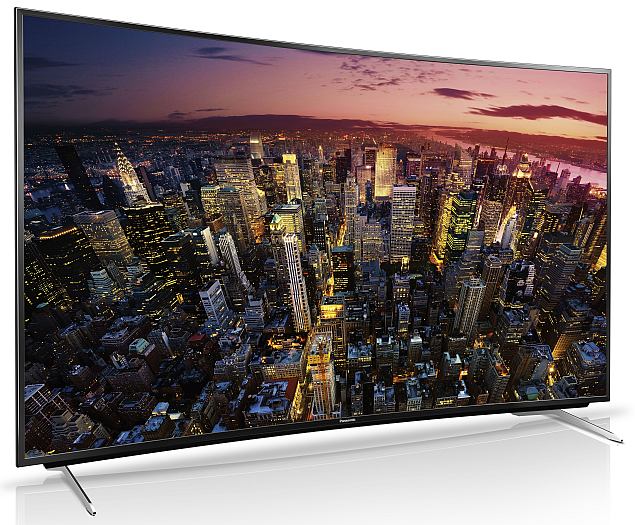 The experience of using Mozilla's Firefox OS on a TV was also very smooth and intuitive. It was showcased on a 4K TV from Panasonic, and a Mozilla executive walked us through the UI. It uses the same style of round icons you'll see on Firefox OS, and the UI is divided into three main stream - live TV, apps, and devices. Devices means both devices that are physically connected to the TV using the HDMI and other ports, or devices that are connected using Wi-Fi or Bluetooth.
Smooth gaming performance and 4K TVs aside, it's clear that Mozilla's biggest selling point is still the low cost of devices - for example, there is a Chromecast alternative called MatchStick launched on Kickstarter for $18, against $35 for Google's streaming dongle. However, Li also made a point of talking about simplicity, and about bringing back classic form factors like the clamshell and the slider.
"Five years ago, people thought that the only form factor that would work was the plain design," he said. "But there are still lots of people who want a basic phone, with some smart features. They want their keyboard, they want a particular style, and we will give them the experience they want."
Between unique designs and some high end products, Mozilla is trying to stop fighting a price war. Android devices on the other hand have embraced the race to the bottom on price - and based on the phones we tried out on Sunday, Mozilla has its work cut out.
Disclosure: The correspondent attended Mozilla's pre-MWC briefing in Barcelona. Ford sponsored the correspondent's flights and hotel in Barcelona.