Motorola's Moto range of handsets has been ringing cash bells for the company. However, one of the biggest qualms with the popular
Moto E
,
Moto G
and
Moto X
handsets is that none of them sport a full-HD display. However, a new round of speculation sparked by a full-HD screenshot shared by a Motorola executive may indicate something is in the pipeline.
We've been expecting the successor to the Moto X to feature a full-HD display for a while, and Motorola confirmed back in February that the successor is scheduled to launch late in the US summer.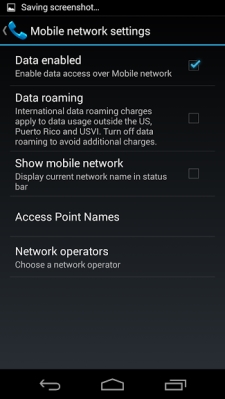 The new detail regarding a new Moto smartphone with a full-HD display comes courtesy Motorola's VP of Product Management, Punit Soni, who while responding to one of the issues affecting international Moto handset users, shared a screenshot on Google+ from a Moto handset boasting a full-HD resolution.
Soni responded to the issue that caused international variant of the recent Motorola handsets (E, G, and X) to show the carrier name in the status bar on top of the display making the notification area useless for other apps. Soni claimed that the issue has been fixed with the latest Android 4.4.3 KitKat update.
The Google+ screenshot shared by Soni shows file name as "Screenshot_2014-06-04-22-19-53.png" and a resolution of 1080x1920 pixels, which Phonearena notes could indicate the alleged Moto smartphone with full-HD display might be under testing in the company.
Moto X successor rumours have been doing rounds of the Internet for a while now. The yet-to-be-announced Moto X+1 smartphone has been seen in earlier leaks and placeholder listings on the company's site tipping details about pricing.
A recent leak tipped that Motorola might be considering re-launching its Moto X with 64GB built-in storage.
Motorola has no doubt become one of the first handset makers to rollout an Android update to its Moto range of smartphones as soon as Google pushes it. The former Google-owned company rolled out the Android 4.4.3 KitKat update for its Moto line-up including smartphones - Moto E (Review | Pictures), Moto G (Review | Pictures) and Moto X (Review | Pictures) on Tuesday.
For the latest tech news and reviews, follow Gadgets 360 on Twitter, Facebook, and Google News. For the latest videos on gadgets and tech, subscribe to our YouTube channel.
Related Stories