Motorola's recently
unveiled
Moto X (Gen 2)
in AT&T and Pure Edition variants, alongside accessories - Moto Hint (a Bluetooth-enabled earbud) and Motorola Turbo Charger - will be going up for pre-order starting Tuesday.
Notably, all the four Motorola products will be available in the US from the company's official store starting 11am CT. The company notes that the shipping dates will vary accordingly for products and will be provided at the time of checkout.
Additionally, the company also confirmed that the Moto 360 smartwatch that was listed as 'sold out' soon after going on sale online in the US, will be back in stock on Motorola's official store on Tuesday.
The company announced the pre-order for recently launched Motorola products in a blog post. Motorola's second-generation Moto X (AT&T) and Moto X (Pure Edition) will be available at $99.99 (roughly Rs. 6,000) on a 2-year contract and $499.99 (roughly Rs. 30,200) unlocked, respectively.
For stock Android fan boys, the Moto X (Pure Edition) is an off-contract Moto X variant that's initially only available unlocked, and features an unlockable bootloader.
The Moto Hint, priced at $149.99 (roughly Rs. 9,000), is compatible with Bluetooth-enabled smartphones. The wireless earbud lets users hear notifications, make calls, get directions, perform quick search, and send messages without accessing the handset.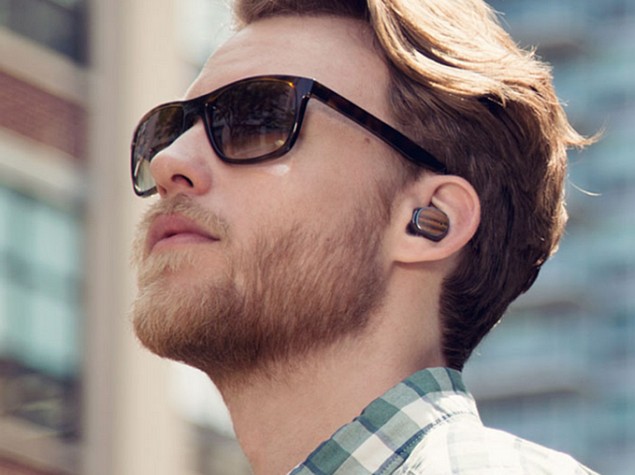 In addition, the Moto Hint uses an IR proximity sensor on its inner side to turns off automatically when the user takes off the device. The calls are then routed back on the user's smartphone.
Lastly, the Motorola Turbo Charger, priced at $34.99 (Rs. 2,100), is a new accessory from the company stables and is said to provide 8 hours of battery life in just 15 minutes of charging.
For Moto 360 consumers, Motorola also announced that the smartwatch stocks will be replenished on Tuesday. The company however did not reveal the number of Moto 360 units coming back in stock on the company's site for the Tuesday sale.
The blog post notes, "You'll want to hurry as quantities will be limited."
The Moto X (Gen 2) will be made available in two storage size variants - 16GB and 32GB - with no expandability via microSD card slot. It features a 5.2-inch (1080x1920 pixel) OLED display with a pixel density of 423 ppi, and Corning Gorilla Glass 3 protection. Other specifications include a 2.5GHz quad-core Qualcomm Snapdragon 801 (MSM8974-AC) processor; 2GB of RAM; 13-megapixel rear camera with an f/2.25 lens with 4K video recording and dual-LED ring flash; 2-megapixel front-facing camera, and 2300mAh battery.