Motorola's first-generation Moto E, Moto G 4G, and Moto X will not receive the Android 5.0 Lollipop update, and will directly receive the Android 5.1 update.
The news was confirmed by Motorola's Senior Director of Software Product Management, David Schuster, who in a Google+ post stated reasons for the direct update to Android 5.1 Lollipop. Schuster claimed that Android 5.1 Lollipop came with a lot of improvements compared to Android 5.0 update leading the company to upgrade the three devices directly to Android 5.1 instead.
He said, "As some of you might know, we've been testing Lollipop 5.0.2 upgrades on Moto X (1st Gen), Moto E (1st Gen) and Moto G with 4G LTE (1st Gen) in several regions. In parallel we have started testing Lollipop 5.1 which was recently released by Google. Given the improvements in Lollipop 5.1, we have decided to move all efforts to upgrade these devices directly from KitKat to Lollipop 5.1."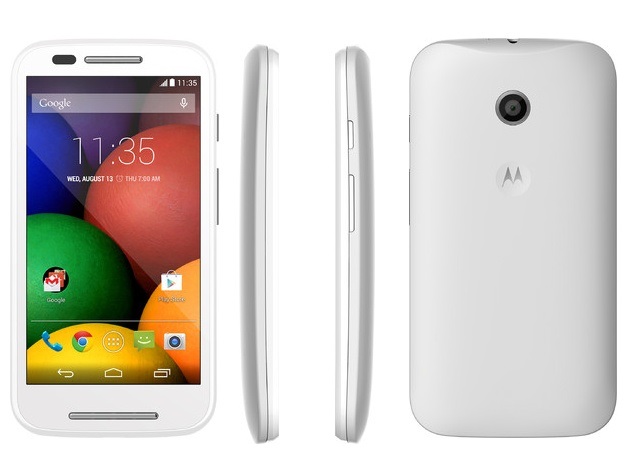 A report from February suggested that the Android 5.0 Lollipop soak test for the budget Moto E was in process. However, it turns out that the company has moved its efforts to Android 5.1 Lollipop update straight. Motorola in the past had also detailed how it was struggling with hardware issue on the first-generation Moto X as it is powered by the dated dual-core Snapdragon S4 Pro processor.
Motorola has been one of the brands that have rolled out Android 5.0 Lollipop updates to most of its recent devices, including the Moto G (Gen 1), Moto G (Gen 2), and Moto X (Gen 2). The Moto E (Gen 2) came with Android 5.0 Lollipop update out-of-the-box.
Motorola is also expected to roll out the Android 5.1 Lollipop update to its Moto X (Gen 2) soon, as tipped by the changelog on the company's website.
Some of the features of Android 5.1 Lollipop include support for multiple SIM cards, Device Protection and HD voice on compatible devices. Other changes include easy handling of Wi-Fi toggles and Bluetooth from Quick Settings; fix for random app crashes; improved security in case the smartphone has been stolen or is lost; improved heads-up notifications that let users swipe up to collapse; better handling of system audio while playing a media file, and new 'No interruptions until next alarm' option in Priority mode.
For the latest tech news and reviews, follow Gadgets 360 on Twitter, Facebook, and Google News. For the latest videos on gadgets and tech, subscribe to our YouTube channel.
Related Stories