Ever since the iPhone 6, we've been hearing that Apple is looking to launch a its 4-inch iPhone, now thought to be called the iPhone SE. It is also expected to launch its flagship models, the iPhone 7 and iPhone 7 Pro this year. We have also witnessed leaks and rumours hinting their specifications and design.
The latest set of leaks and rumours making rounds on the Internet have now indicated that the smaller iPhone SE will come with high-resolution video recording ability. A separate leaked image shows the rumoured iPhone 7 Pro handset's dual rear camera setup and the redesigned antennas, corroborating with the previous rumours.
Since Apple will be holding its special Spring event within a week, let us first talk about the rumoured iPhone SE. The 4-inch iPhone handset, which is said to launch on March 21 is tipped to feature 4K resolution video recording capabilities. The Cupertino-based tech firm is planning to tout the imaging prowess of the handset in an upcoming promotional video featuring 4K resolution scene shot completely with the device's camera, a tipster told Apple Insider.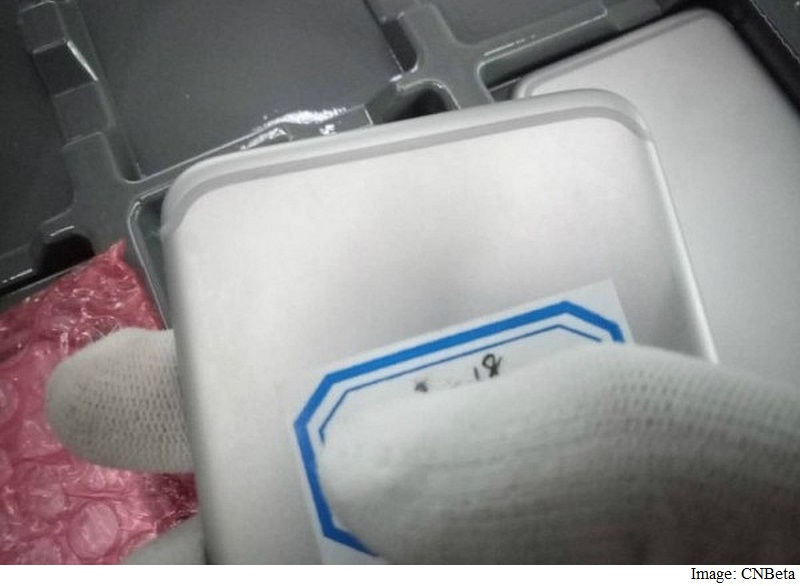 The tipster added that although it is unknown when Apple plans to showcase the promotional video, the person did see company employees filming on location in New York last week. If the rumours are any indication, it would put the camera of the 4-inch iPhone at par with others in the same segment. The alleged handset was also seen in a video recently indicating that it might sport the same design like that of the iPhone 6 and later models. However, everything is just a rumour for now until Apple confirms it on March 21.
Coming to the two flagship models, rumoured to be called the iPhone 7 and the iPhone 7 Pro, the former smartphone's alleged rear panel and chassis has leaked in images with one of them coming from Foxconn. Foxconn, for those unaware, is one of the major smartphone component manufacturer for Apple.
The image (seen above) from Foxconn (via Phonearena) shows the bottom half of the alleged chassis of the iPhone 7. The panel is seen with a redesigned antenna, something that has already been rumoured before. There are no horizontal antenna lines but the antenna bands are still visible running along the edges.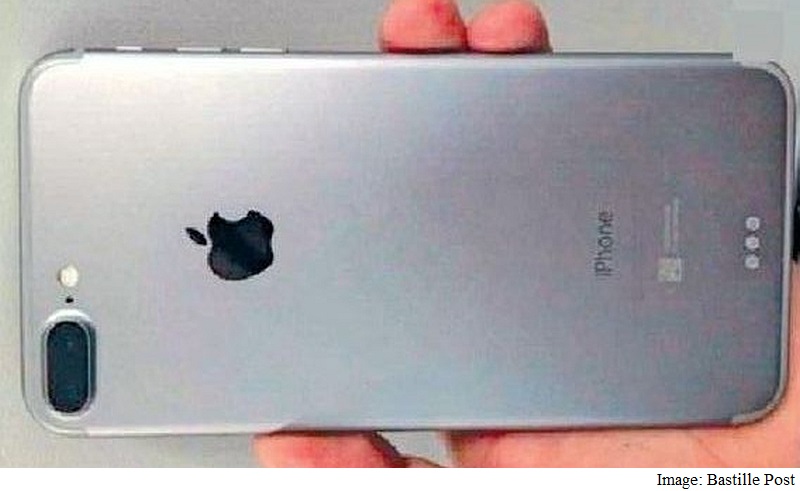 The second image (seen above) shows the full rear panel of the iPhone 7 Pro model. The panel is seen featuring a dual rear camera setup as rumoured previously, along with the redesigned antenna lines like mentioned above for the iPhone 7. The dual cameras are seen placed together inside a slightly raised capsule-like casing. Also visible is a three-dot smart connector at the bottom, which we last saw with iPad Pro tablet for connecting the Smart Keyboard. Unfortunately, the image does not show if there will be a 3.5mm headphone jack or not.