After announcing the Nokia Treasure Tag and MD-12 wireless speaker accessories for smartphones, Microsoft has unveiled a revolutionary new mobile accessory as prototype. Built in collaboration with acclaimed designer Adrien Sauvage, the accessory are a pair of trousers that supports wireless charging for Lumia handsets.
The blog post also states how the Microsoft team and Sauvage incorporated the Nokia DC-50 wireless charging plate into the trousers. "The technology (known as inductive charging) comes from the new Nokia DC-50 wireless charging plate for Lumia smartphones. These smart trousers are the perfect way to keep your battery full and yourself in style," states the blog.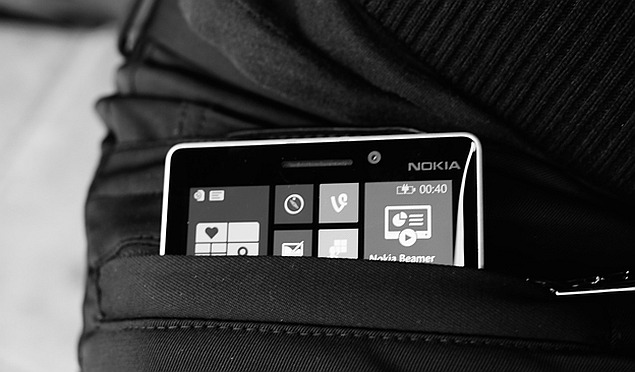 Microsoft said that the wireless charging trousers will be available for pre-order via Amazon soon. It however remains a question as to what actually powers the wireless charging plate. Sauvage's collaboration with Nokia is a part of the 'Modern Man' event set for July 11 at Toronto, Canada.
"We have a proud history of working within fashion, having previously collaborated with Bruce Weber and David Bailey, as well as recent partnerships at New York and London Fashion Week. Continuing this theme, we are excited to work alongside a talented designer such as A. Sauvage. As well as having the vision to co-create these amazing wireless charging trousers, his style complements the cutting-edge design of the new Lumia 930 smartphone perfectly," stated Adam Johnson, Marketing Director for Microsoft Mobile (UK and Ireland).
Nokia introduced its Treasure Tag and MD-12 wireless speaker accessories last month for the Indian market. Both the Nokia MD-12 portable wireless speaker and Treasure Tag pair with Nokia smartphones via Bluetooth or NFC.
For the latest tech news and reviews, follow Gadgets 360 on Twitter, Facebook, and Google News. For the latest videos on gadgets and tech, subscribe to our YouTube channel.
Related Stories