At its Tuesday event that saw the
launch
of the
Mi Max
smartphone, Xiaomi also unveiled MIUI 8.
As for release date, while no general consumer release date is known, Xiaomi did announce the MIUI 8 China ROM will be available for beta registrations starting May 16 while testing of the beta build kicks off June 1.
Xiaomi
has announced that the first Developer ROM will be available starting June 17.
The MIUI 8 Developer ROM supported devices include
Mi 3
,
Mi 4
,
Mi 4c
,
Mi 4S
,
Mi 5
, and Mi Max. The company says that the entire Redmi range and Mi Note series will be supported by MIUI 8 Developer ROM.
Talking about what's new with MIUI 8, the company said that the new ROM has been inspired by a kaleidoscope in terms of design, and will have "great changes" in colours, animation, fonts, and other styling. The company said that the MIUI 8's colour will change according to the weather.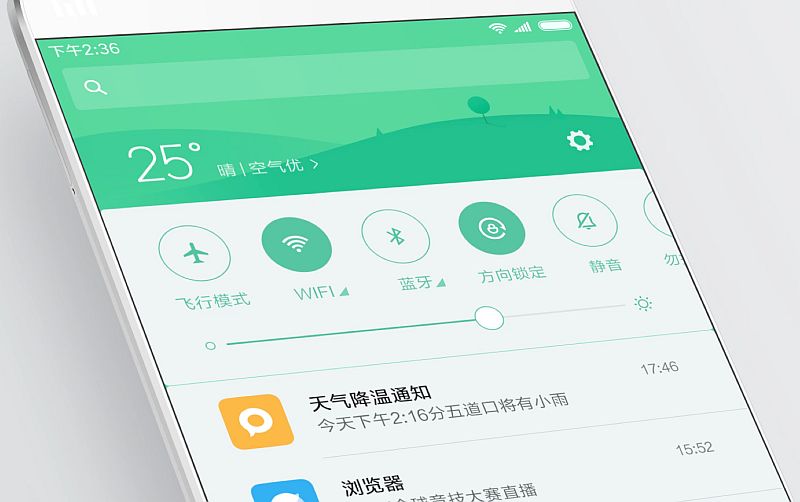 The company says MIUI 8 features improvements that help users clone apps to easily manage multiple accounts on the same phone. This would allow two instances of a messaging app on the same phone that correspond to different accounts.

MIUI 8 also supports a dual account system. This means a different password or fingerprint can allow users to access a different home screen entirely, with different apps and data that are completely independent. After splitting, users can choose to merge their address book and call history.
The new custom Android ROM from Xiaomi also brings the ability to take long screenshots that capture more than just can be seen on the screen. MIUI 8 brings new scanning capabilities, and apart from QR codes, users can now easily scan business cards to add to their contacts, scan physical objects to search and shop for similar items on Taobao, and even scan mathematics questions for solutions.

The company announced its new MIUI 8 Wallpaper Carousel which will have high-quality daily lock screens and will include 12 categories in total and will be provided from over 50 media partners.
The new MIUI 8 will have revamped Gallery app which will allow users to add filters, stickers, crop, or even create a music video. Users can also doodle on photos and add stickers. The Gallery app in MIUI 8 will also offer Quick share controls to users, as well as video editing features.

Other changes included with MIUI 8 are the new Notes app, which allows users to set password and fingerprint to secure private notes, and an advanced calculator.
MIUI 8 also features a Power Saving Mode that freezes background app activity, and limits chain startups, the company said.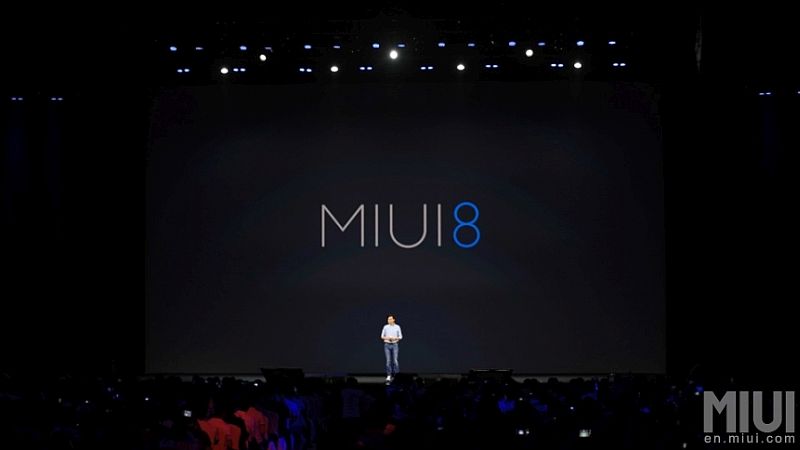 Xiaomi CEO and Founder Lei Jun at the launch said, "MIUI 8 is our best operating system to date featuring several innovative breakthroughs. After six years of continuous iterations and upgrades, MIUI has become more user-friendly, presenting boundless opportunities as a mobile Internet platform especially when coupled with a Xiaomi smartphone."

At the launch, Xiaomi claimed that the MIUI users were "among the most active mobile Internet users" in the world. It said there were 200 million MIUI users worldwide. The company cited the UMIndex, which is a mobile data analysis agency of Alibaba, and claimed that as of March, six out of top 10 smartphones were Mi phones.