A day before
MWC 2015
, MediaTek launched its latest and greatest system-on-chip (SoC) Helio X10 at a closed door event in Barcelona, Spain. The Helio X10 brings with it support for smartphone/tablet displays with a refresh rate of 120Hz; the current standard on all smartphones is 60Hz. This means that smartphone displays can now perform as well as television screens with low screen tearing issues and smoother rendering while scrolling through Web pages and Instagram feeds.
The MediaTek Helio X10 ups the ante on slow-motion video recording with support for 480fps recording. In comparison, the Apple iPhone 6/ iPhone 6 Plus can shoot up to 240fps video. Moreover, the Helio X10 also allows for editing the captured videos at 1/16 speed. The Helio X10 also improves picture capture with real-time phase detection and autofocus technology. Apart from this, the 64-bit Helio X10 SoC features eight Cortex-A53 cores clocked at 2.2GHz.

Among the demos of the features of MediaTek Helio X10 we witnessed at the event, the one showcasing 120Hz refresh rate technology looked most promising because videos looked sharper and had absolutely no screen tearing or motion blur. Also, 120Hz smartphone displays have been coming for a long time and to finally see it in action is a sign of good things to come. It is interesting to note that MediaTek already demoed the display tech at CES2015 in January without stating which SoC would have the feature.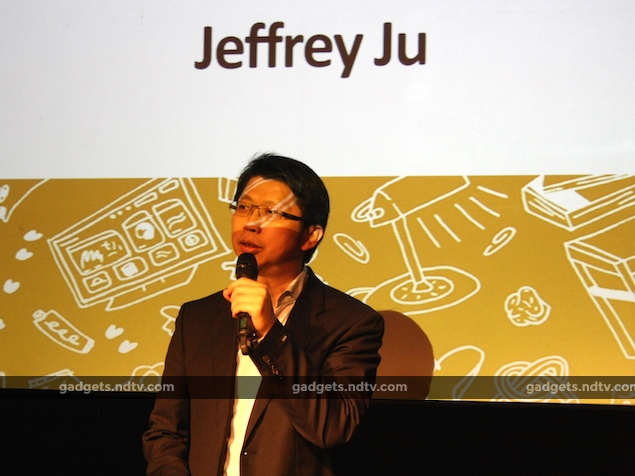 MediaTek's proprietary CorePilot technology present in the Helio X10 can supposedly enhance octa-core performance by utilising the cores of the GPU as well for certain OpenCL tasks. The company claims that this increases the performance and reduces the energy consumption. Jeffery Ju, Senior Vice President and head MediaTek's wireless product business group, showed a few charts (without actual points) where the Helio X10 nudges ahead of Qualcomm's Snapdragon 810 in AnTuTu, Quadrant Advanced and Coremark tests. We are going to take these numbers with a pinch of salt until we can actually test a smartphone running Helio X10, which by the looks of it could take the better part of this year.
Interestingly, Helio is actually a range of SoCs which also includes the Helio P series, where P indicates performance. Apart from some marketing spiel, MediaTek did not have much to say about the P series. Additionally, Ju also promised that MediaTek is working on more SoCs to join the Helio range which are touted to use ARM's latest Cortex-A72 CPU, chips with a more powerful 20nm fabrication process, and third-generation modem.

MWC 2015 in Pictures
Disclosure: MediaTek made the announcement at an event on the sidelines of MWC in Barcelona. MediaTek sponsored the correspondent's flights and hotel in Barcelona.
For the latest tech news and reviews, follow Gadgets 360 on Twitter, Facebook, and Google News. For the latest videos on gadgets and tech, subscribe to our YouTube channel.
Related Stories