After launching its K480 Multi-Device Bluetooth Keyboard in India in July this year, Logitech on Friday launched the K380 Multi-Device Bluetooth Keyboard and the Logitech M337 Bluetooth Mouse at Rs. 2,795 and Rs. 2,345 respectively. The keyboard and mouse will hit the shelves in October and September respectively, and was launched at the IFA 2015 trade show in Berlin.
The Logitech K380 Multi-Device Keyboard by Logitech can pair with a computer, smartphone, or a tablet via Bluetooth 3.0. Users can also switch from one device to another using the Easy-Switch button, says the firm. Once switched, the keyboard recognises the connected device and automatically maps keys to supported functions and shortcuts. It is rated to offer a battery life of up to two years using the included AAA batteries. The Bluetooth keybaord will be available in Blue and Black colour variants.
Measuring 279x124x16mm, the K380 Multi-Device Bluetooth Keyboard weighs 423 grams and is compatible with Windows 7, Windows 8, Windows 10, OS X 10.10, and later versions of both platforms. It also works with Chrome OS, Android 3.2 and later, iOS 5 and later, and Apple TV. The keyboard additionally features a power switch along with bBattery and Bluetooth LED indicators, and has a maximum range of 10 metres.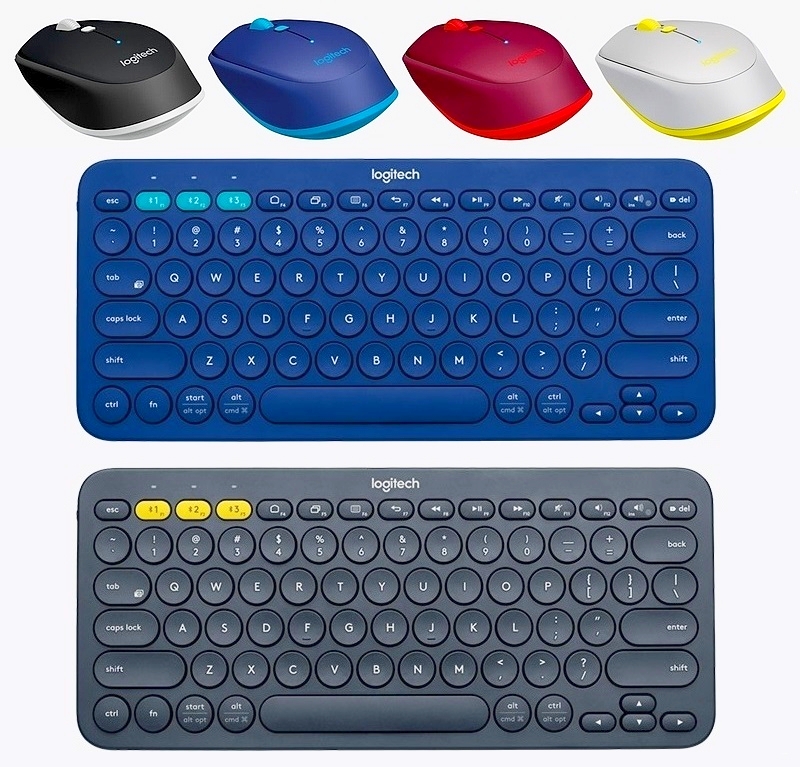 The Logitech M337 Bluetooth Mouse features a programmable navigation button that supports host of functions, including replicating the three-finger swipe gesture to see Mission Control on OS X devices, and bring up Task View on Windows 10. Besides sporting a textured rubber for better grip, the device comes with a battery life of 10 months on a single AA battery. It would be available in Black, Grey, Blue, and Red colour variants. The company also recommends users to download the Logitech Options Software to "customise both the keyboard and mouse to enhance your experience and unlock a world of possibilities."
The compact Bluetooth mouse by Logitech measures 100.5x61.1x33mm and weighs 82 grams. The device is compatible with Windows 7, Windows 8, Windows 10 and later, OS X 10.8 and later, Chrome OS, as well as Android 3.2 and later versions. It also sports a battery LED indicator and comes with a maximum range of 10 metres.
"We're living in an era of creativity where we can capture, edit and publish content wherever we feel inspired and on any device," said Charlotte Johs, Global Vice President of Computer Peripherals at Logitech. "In this connected and multi-device world, work is no longer bound to the office or studio. The sofa, back yard or coffee shop is the new work station, and the Logitech K380 Multi-Device Bluetooth Keyboard and Logitech M337 Bluetooth Mouse fuel the freedom to create anywhere without compromising precision and comfort."