LG, back in 2013,
launched
what it claimed was the world's first Quad-HD AH-IPS LCD panel for smartphones, and the company used the panel on its 2014 flagship, the
G3
.
Now, the South Korean company further has upped the ante and has developed a 5.3-inch full-HD LCD panel for smartphones sporting what it claims is "the world's narrowest bezel at 0.7mm".
LG reveals that it will start mass production of the display next month, and will be supplying it first to China. The company believes that China has more demand for large screen smartphones.
The company notes that to achieve a narrow bezel of 0.7mm, it used a new 'Neo Edge' module processing technology and the Advanced In-Cell Touch (AIT) technology.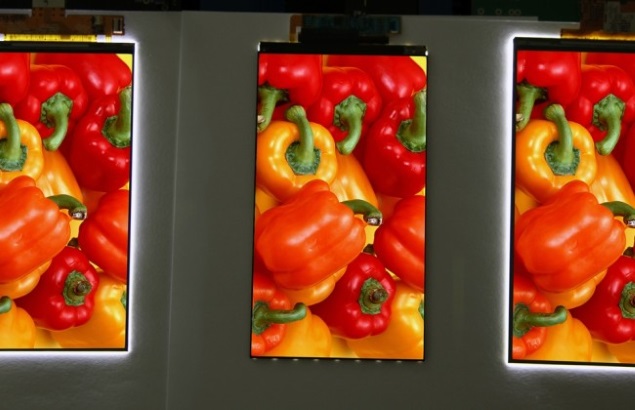 LG says, "To realize the 0.7mm bezel width on the left and right sides of the panel, which is narrower than the 0.8mm thickness of a credit card, LG Display used its "Neo Edge" module processing technology and the world's first "Advanced In-Cell Touch (AIT)" technology."
The company explains that the new Neo Edge technology uses an adhesive, which replaces a double-sided tape used previously for attaching and completely sealing the total area and edges of the panel's circuit board and backlight unit.
"Because there is no plastic guide panel to attach the panel and backlight, the Neo Edge technology helps achieve minimal bezel width, while blocking light leakage and being waterproof and dustproof," it adds.
The Advanced In-Cell Touch (AIT) technology, on the other hand, is said to be exclusively developed by LG Display and is claimed to "reduce the need for bezel space because the touch panel is embedded into the LCD module."
Commenting on the announcement, Byeong-koo Kim, Vice President and Head of IT/Mobile Development Group at LG Display said, "With this innovative product having many advantages, ranging from its narrow 0.7mm bezel and high resolution picture quality to its slim design and touch-embedded solutions, LG Display will continue to lead the growing market for large screen smartphones, meeting the expectations of customers and users by enhancing the quality of devices."
LG earlier on Wednesday revealed that its July-September operating profit more than doubled from a year earlier, with the company's mobile division serving up its highest profit since 2009, with 16.8 million smartphones sold in the quarter.