LG was most recently boasting about its new 5.5-inch QHD AH-IPS LCD display that's destined for the LG G3, and on Sunday the company announced its partnership with Harman Kardon, a leading audio equipment manufacturer, on a new Bluetooth stereo headset.
With no word on its price, the LG Tone Infinim (HSB-900) Bluetooth stereo headset will be available worldwide starting this summer. According to LG, additional details of the headset will be announced later.
The LG Tone Infinim Bluetooth headset sports a sleek profile with a curved design and a metallic finish. With minimalistic wires, the headset includes a fast forward, rewind, volume, play/pause, and a call button amongst others, along with a sound and vibration alert function to let users know about an incoming message, current time, and battery status.
The LG Tone Infinim, although compatible with almost all the smart devices, is said to be performing at its the best when clubbed with the upcoming LG G3 smartphone, for which it is 'particularly optimised.'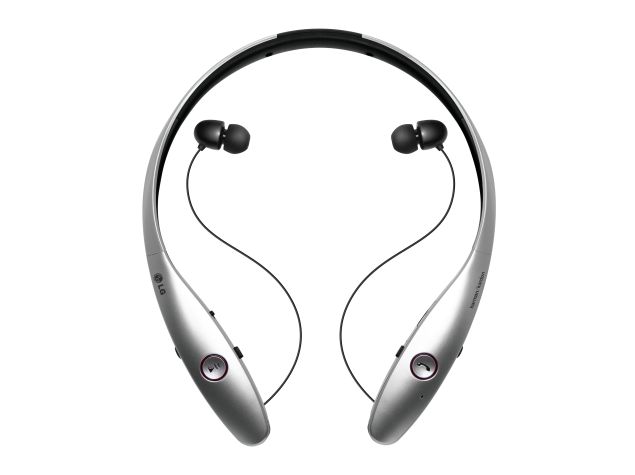 One of the exclusive LG G3 features of the Tone Infinim is 'Name Alert', which lets a user know who is calling by announcing the caller's name. Answer Me+ is another LG G3-exclusive feature that automatically disconnects the Tone Infinim when the smartphone is raised near the ear of the user for direct use.
The Bluetooth headset's 220mAh battery is said to deliver around 17 hours of talk time, 14 hours of audio play time and around 550 hours of standby time. The LG Toe Infinim can be connected via Micro-USB and is available in Silver. Other colour variants will be announced later.
"LG's newest premium headset co-developed with Harman/Kardon will be the perfect companion device to complement our new flagship smartphone LG G3, offering superior sound for a superior phone," said Dr. Jong-seok Park, President and CEO of the LG Electronics Mobile Communications Company in a press statement. "With Tone Infinim, LG is continuing the trend established by the original Tone for offering premium Bluetooth headsets that are both comfortable and stylish."
"We are excited to collaborate with LG on their newest Bluetooth headset," said Michael Mauser, executive vice president and president of Harman's Lifestyle Division. "Harman/Kardon has a 60-year legacy of creating premium audio and ground-breaking sound technologies. When a product carries the Harman/Kardon name, it is confirmation that the device will offer class-leading audio quality and outstanding design," he added.