LG has revealed that its G4 flagship will go on sale in home country (Korea) starting April 29. The company is just a week away from the unveiling of its next flagship smartphone, the G4 on April 28. Unfortunately, there is still no word on the global availability of the LG G4.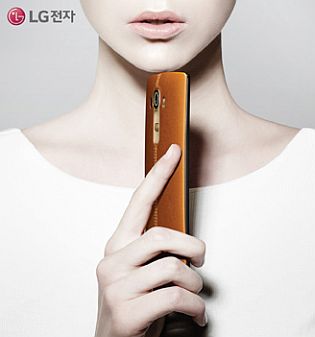 The company confirmed the news to Pocket-lint, while also revealing few offers exclusive to the South Korean market including a free screen replacement and a 64GB microSD card. Additionally, the company has teased the camera on the LG G4 in a new teaser video.
Details about the one free screen replacement offer on the LG G4 is limited; though it seems to be on similar lines to HTC's recently announced 'Uh-Oh' protection plan that offers only one free replacement phone for cracked screen, water damage, and carrier switch within the first twelve months from the date of purchase. The offer as of now is said to be for a limited period starting April 29 to May 31.
After teasing the IPS Quantum displayon the G4 last week, LG has now shared a video teasing the capabilities of the new camera sensor on the smartphone. The new video shows professional photographer Colby Brown talking about various camera features on the LG G4.
The video stresses on the rear camera's wide f/1.8 lens and the professional-level controls that come preloaded in the G4. Previously, LG's components and materials subsidiary LG Innotek had provided several details about the cameras on the LG G4.
LG has till date confirmed a few other specifications for its upcoming G4 flagship. The handset will feature a 5.5-inch QHD (1440x2560 pixels) resolution IPS display with a pixel density of 535ppi; LG UX 4.0 with new features; 16-megapixel rear camera with an f/1.8 aperture; LED flash and laser autofocus, and an 8-megapixel front-facing camera.
LG, in an attempt to get early feedback, had recently also announced that it would give away 4,000 G4 flagship smartphones to select consumers.
The LG G4 launch event will take place in New York, London, and Paris on April 28 followed by an April 29 launch in Seoul, Singapore, and Istanbul.
For the latest tech news and reviews, follow Gadgets 360 on Twitter, Facebook, and Google News. For the latest videos on gadgets and tech, subscribe to our YouTube channel.
Related Stories