The LG G3, the company's flagship smartphone, reportedly caught fire while charging. The smartphone's owner posted few images of the burnt handset along with the mattress it was kept on and subsequently caught fire.
"This happened suddenly to my little sister's phone. She was awake in her bedroom, we were annoying her to start getting ready for the morning when she was suddenly crying out that her phone exploded and we turned around to see tons of smoke coming from inside her room. It was literally right beside her," stated the owner with username s-blade on Reddit forum.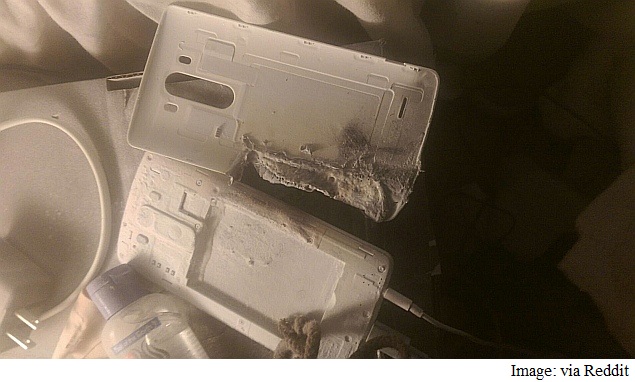 The owner continued to explain that the LG G3's battery flames were so violent the mattress had to be thrown out of the window. The users managed to take a shot of the burning handset through the mattress, apart from the burnt handset, battery (seen below) and mattress after the incident.
The owner says the battery or charger used on the burnt LG G3 smartphone were not third-party but the original units that came with smartphone. The owner added the smartphone was also not kept under a pillow or a blanket while charging. LG has not yet addressed the issue.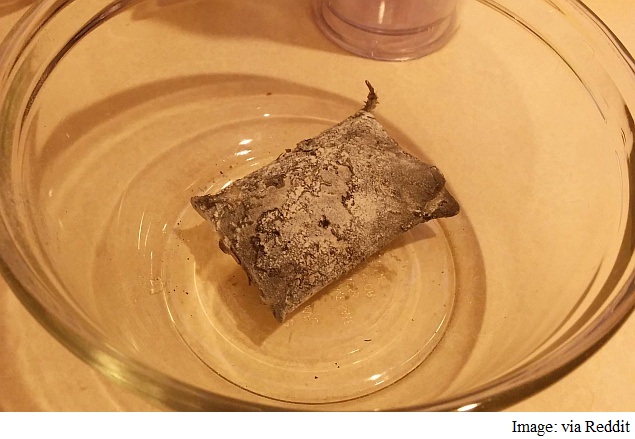 A similar incident happened in October this year with a student who revealed that her Samsung Galaxy Ace phone exploded next to her while she was sleeping. She said that the phone was not charging and was on her bedside, with its screen facing upwards.
Samsung claimed that the battery in use in the phone was not genuine and urged people to use only genuine batteries. The student, however, wants Samsung to pay for her damaged mattress and bedding which cost her just over Canadian $1,000.
For the latest tech news and reviews, follow Gadgets 360 on Twitter, Facebook, and Google News. For the latest videos on gadgets and tech, subscribe to our YouTube channel.
Related Stories