LG has finally made official its much-anticipated smartphone, LG G2 mini, which is the compact version of the company's current flagship model, the LG G2. The Korean manufacturer is expected to provide pricing for the smartphone at its MWC 2014 event.
The LG G2 mini will be available in single SIM, dual-SIM, 3G, and 4G LTE variants, along with four colour options - Titan Black, Lunar White, Red, and Gold. Notably, the phone features the same rear button interface first seen on the LG G2, and then rolled out to the G Flex, and G Pro 2.

The G2 mini will begin its global rollout in March with the 3G dual-SIM model in CIS countries, followed soon after by major markets in the Middle East, Latin America and Asia - including Singapore, Hong Kong and Taiwan - and Europe.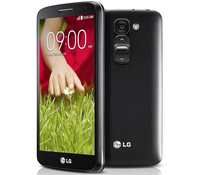 LG G2 mini will run on the latest Android 4.4 KitKat OS, and features a 4.7-inch IPS LCD display with a qHD (540x960 pixels) resolution.
The G2 mini will feature different chipsets for different variants, with the LTE and 3G versions featuring 1.2GHz quad-core Snapdragon 600 processors - MSM8926 for LTE, and MSM8226 for 3G. The Latin America LTE variant (LATAM LTE) will feature a 1.7GHz Nvidia Tegra 4i chipset.

All variants of the LG G2 mini will also come with a 1GB of RAM. The device's camera options will include an 8-megapixel rear (with flash support) and a 1.3-megapixel front facing shooter. The LATAM LTE variant will feature a 13-megapixel rear camera instead.

The LG G2 mini comes with 8GB of onboard storage with an option for its expandability via microSD card. The device also supports 4G connectivity. The battery capacity of LG G2 mini is 2440mAh.
According to LG, the G2 mini will sport dimensions of 129.6x66.0x9.8mm, and weigh in at 121 grams. Connectivity options will include Bluetooth 4.0, WiFi (802.11 b/g/n), A-GPS, and NFC (4G LTE version only).
LG is also touting the G2 mini's "premium UX features", such as Plug & Pop, Clip Tray and Capture Plus. Also detailed was "Guest Mode", which enables the user to restrict the accessing of some features by guests.

Dr. Jong-seok Park, president and CEO of LG Electronics Mobile Communications Company, introduced the device, saying: "The G2 mini is all about bringing the best user experience of the G2 to a more compact, mid-tier device, giving millions of customers the opportunity to benefit from the LG premium experience. This device offers the perfect balance of modern design and practical UX in a compact package without compromising performance."

LG also recently teased its new LG G2 mini handset in a video. Unlike the video by Huawei, it doesn't take digs at competitors, but just goes all out to showcase the products that will be displayed at the MWC event.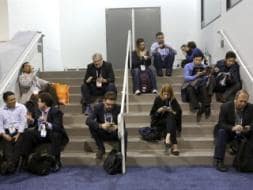 Mobiles launched in February 2014